Darwin D. Deen
Medical Professor and Co-Course Director
Main Affiliation
CUNY School of Medicine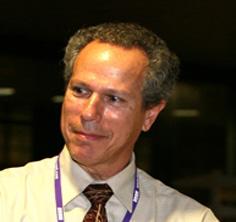 Darwin D. Deen
Profile
A native New Yorker and Family Physician with 30 years' experience working with underserved communities in the Bronx and Philadelphia. After graduating from the Albert Einstein College of Medicine, Dr Deen completed an internship and residency in Family Medicine at Montefiore Medical Center's Residency Program in Social Medicine. Deciding as an undergraduate student that he wished to teach nutrition to physician. He obtained graduate training at Columbia University College of Physicians and Surgeons Institute of Human Nutrition before attending medical school. He began teaching nutrition while still a medical student and has been involved in teaching students, residents, and faculty on local, regional and national levels. Recognizing the central role of doctor-patient communication in helping patients adopt healthier diets, he has studied and taught models of behavior change counseling and helped to develop and teach patient engagement and activation. His career has been devoted to training primary care clinicians for urban practice.  Prior to joining the Sophie Davis community he was the Director of Medical Student Education for the Department of Family and Social Medicine at the Albert Einstein College of Medicine. Dr Deen has post-graduate training in Mind-Body Medicine, Meditation, Lifestyle Medicine, Acupuncture, Health Coaching, and Functional Medicine. He is board certified in both Family Medicine and Integrative and Holistic Medicine. Here at the CUNY School of Medicine he teaches lifestyle medicine, nutrition, health coaching, and medical interviewing. He has authored numerous scientific publications, edited the Complete Guide to Nutrition in Primary Care, and written nutrition books for lay audiences with my nutritionist partner Dr. Lisa Hark. In addition to medical education, his interests include health disparities, social justice, integrative pain management, improving physician-patient communication, stress management for patients and professionals,  medical student resiliency, and self-reflection as a learning technique.
Courses Taught
Patient-Doctor
Nutrition
Practice of Medicine 1 and 2
Research Interests
Nutrition
Doctor-Patient Communication
Publications
Kulick D, Deen D. Specialized Nutrition Support Amer Fam Phys 2011;82(2):173-183.
Lu, WH, Deen D, Gold MR. Activating Community Health Center Patients in Developing Question-Formulation Skills: A Qualitative Study. Health Educ Behav accepted 2010.
Deen D, Lu WH, Rothstein D, Santana L, Gold MR. Asking Questions: The effect of a brief intervention in community health centers on patient activation. Patient Educ Couns 2010 e-pub ahead of print
McKee D, Deen D, Blank A, Maher S, Fornari A. Lessons Learned from Implementation of a Family-Focused Lifestyle Change Intervention in Urban Primary Care. Patient Education & Counseling. 2010;79(3):299-305.
Kulick D, Hark L, Deen D. Follow-up after Bariatric Surgery: The Role of the Dietitian. J Am Diet Assn 2010;110(4):593-599.
McKee D, Deen D, Blank A, Maher S, Fornari A. Lifestyle Change Counseling to Prevent Obesity Among Preschool Children. Ann Fam Med. 2010;8:249-255.
Laur C, Ball L, Ray S, et al. Proceedings of the inaugural International Summit for Medical Nutrition Education and Research. Public Health 2016
Deen D, Chang A, Miranda M. Assessment of attitudes regarding access to healthy diet and physical activity resources in an urban community health center population. Annals of Community Medicine and Practice 2015;1(2):1006 (June)
Hark L, Deen D, Morrison G. Learner-Directed Nutrition Content for Medical Schools to Meet LCME Standards, J  Biomed Educ http://www.hindawi.com/journals/jbe/aa/469351/
Lenders CM, Deen D, Bistrian B, Edwards MS, Seidner DL, McMahon MM, Kohleimer M, Krebs N. Residency and Specialties Training in Nutrition: A Call for Action. American Journal of Clinical Nutrition May 2014 ePub ahead of print 073528
Maranda M, Deen D, Elshafey S, Gold MR. Response to a Patient Activation Intervention among Spanish-speaking Patients at a Community Health Center in New York City. Journal of Health Care for the Poor and Underserved 2014;25(2):591-604. 
Deen D, Lu WH, Weintraub MR, Maranda, MJ, Elshafey S, Gold, MR. The Impact Of Different Modalities For Activating Patients In A Community Health Center Setting. Patient Education and Counseling 2012. http://dx.doi.org/10.1016/j.pec.2012.04.012
Indyk D, Deen D, Fornari A, Santos MT, Lu WH, Rucker L. The influence of longitudinal mentoring on medical student selection of primary care residencies BMC Medical Education 2011;11:27. doi:10.1186/1472-6920-11-27
Lu, WH, Deen D, Gold MR. Activating Community Health Center Patients in Developing Question-Formulation Skills: A Qualitative Study. Health Education and Behavior 2011;38(6):637-45.