David Cieri
Adjunct Assistant Professor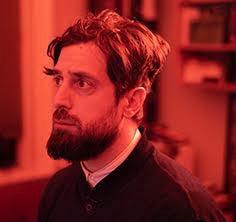 David Cieri
Profile
David Cieri is a master composer, capable of the most subtle turns of phrase, and sensitive to every nuance of image and sound. His work ranges from the emotionally sublime, to the rhythmically hypnotic, from the joyous to the foreboding. His music is a perfect fit in our creative family. He is fearless on the piano. He is a combination of virtuosity, sensitivity, and curiosity — discovering new ways to express complex emotion through music — which is the backbone of our films. David is a true artist.
— Ken Burns
This is real music, not trapped by boxes, definitions and genres, but creating its own style. Cieri delivers beautiful moods ... honest, imaginative, fearless.
— John Zorn
David Cieri is a composer and musician. Born and raised in Philadelphia. His mother, a concert pianist, introduced David to music and music making very early on. In his 20s, David studied with the inimitable ECM recording artist and pianist Art Lande, while touring with a rock band — Chief Broom — throughout the western United States and playing a two year residency at one of Denver's premier jazz clubs — Dulcineas.
Cieri moved to New York City in 2006 and in addition to finding his voice in film scoring, David has had the great good fortune to share his music at Carnegie Hall, and Jazz at Lincoln Center among other venues in NYC. Cieri's film-scoring work includes Ken Burns' ​The Vietnam War (w/ Yo-Yo Ma & Trent Reznor / Florentine Films, 2017), ​The Roosevelts: An Intimate History (Florentine Films, 2014), ​The Address​ (Florentine Films, 2014), ​Prohibition​ (w/ Wynton Marsalis / Florentine Films, 2011), ​Baseball: The Tenth Inning​ (Florentine Films, 2010), & the Emmy-winning ​National Parks​ (Florentine Films, 2008), Barak Goodman's Emmy-nominated The Emperor of All Maladies​ (Ark Media, 2015), and ​The Heart of the Matter​, a short directed by George Lucas for The Academy of Arts and Sciences (2014). His original score for Raymond De Felitta's ​Booker's Place: A Mississippi Story​ was listed for an Oscar nomination in 2013. His recently completed scoring project, ​Oklahoma City​ which premiered at Sundance in 2017. Cieri has just completed a score for the two-time Pulitzer Prize-winning playwright Lynn Nottage for her project, ​This is Reading.​ He recently released a set of recordings on Ropeadope Records with Pulitzer Prize-winning poet Yusef Komunyakaa entitled ​White Dust​, that album came out in September 2017 and the follow up recording, ​Dark Furniture​, was released in June 2018. A compilation of original score compositions for Ken Burns' Florentine Films — ​Notes From The Underscore​ — was released by Ropeadope Records in 2017. Most recently, he completed a score, which features Bill Frisell, for A Ewers Brothers Productions film, ​The Mayo Clinic​. He has just finished scoring Carl Th. Dreyer's classic 1928 silent film, ​The Passion of Joan of Arc​. The near future has him composing for the second season of ​The Paris Review Podcast​ arriving in 2020, while completing the score for a four part documentary about Genetics, ​The Gene​, as written by Siddhartha Mukherjee, which will arrive on PBS in 2020.
Education
BA, University of Colorado.
Courses Taught
Film Scoring
Music and Film
Music 14500: Introduction to Jazz  
Music 10100: Introduction to Music
Research Interests
Continued exploration through sound into the myriad dynamics which stitch us together as members of the human community.