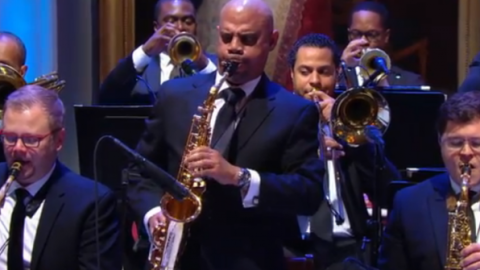 Welcome to the Music Department at The City College of New York!
Located in one of the most culturally rich and diverse cities in the world, the CCNY Music Department combines historical perspective with a contemporary view of music and the liberal arts.
Our mission is to cultivate students' analytical, creative, and performative understandings of music through an education rooted in scholarly and active music-making environments. Our students are trained to think critically, apply contemporary technologies, and learn repertoire, thus preparing them for careers as informed and inquiring thinkers, creators, performers, teachers, and cultural leaders.
We offer the following degree programs:
Popular Music Studies – B.A.
Sonic Arts – B.M.
Jazz Studies – B.M. / M.M.
As of Spring 2021, we also offer a Music Minor.
Mike Holober, Department Chair
Marla Alexandre, Administrative Coordinator
p: 212-650-5411
e: music@ccny.cuny.edu
Music Department, SH72
The City College, CUNY
160 Convent Avenue
New York, NY 10031