Irina Carlota (Lotti) Silber
Professor and Chair, Department of Anthropology, Gender Studies and International Studies
Main Affiliation
Anthropology
Additional Departments/Affiliated Programs
Women's Studies
International Studies
Areas of Expertise/Research
Salvadoran Diaspora and Migration
Children and Chronic Illness
Building
North Academic Center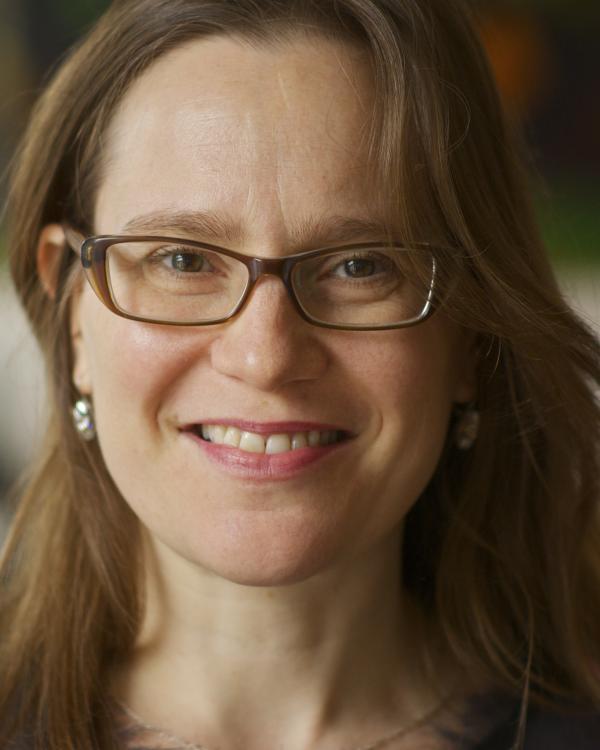 Irina Carlota (Lotti) Silber
Profile
Irina Carlota (Lotti) Silber received her PhD from New York University and is currently Professor and Chair of the Department of Anthropology, Gender Studies, and International Studies at the Colin Powell School, CCNY. She is also on the Doctoral Faculty in Anthropology at the CUNY Graduate Center. Dr. Silber is the recipient of various fellowships including a Fulbright-Hays, Interamerican Foundation Fellowship, Charlotte Newcombe, Rockefeller Fellowship, a Fulbright Specialist Award, and a CUNY Mellon Mid-Career Fellowship. She is the author of the award-winning book Everyday Revolutionaries: Gender, Violence, and Disillusionment in Postwar El Salvador (Rutgers 2011), which was subsequently published in Spanish with UCA Editores in El Salvador (2018). Her work has been published in journals such as Gender & History, Women's Studies Quarterly, Anthropology & Humanism, and The Journal of Latin American and Caribbean Anthropology. Silber remains committed to pursuing various ethnographic genres and received a First Prize in Poetry from the Society for Humanistic Anthropology (2012).
Silber has two major projects underway. The first, Numbers and Bodies: Stories of El Salvador's Postwar, under contract with Stanford University Press, explores the longue durée of El Salvador's postwar through the lives and narratives of what she terms the 1.5 insurgent generation—the now adult children of the too-often-forgotten rank-and-file Salvadoran revolutionaries. This broadly defined generation was socialized through a collective radical project and is making transnational families in expected and unexpected ways—indeed, in ways not originally envisioned by their insurgent kin.
The second project, Luminous: Children in Chronic Times, pursues her interest in embodied trauma through an ethnography of childhood genetic difference. It builds upon feminist, positioned and intimate methodologies and new competencies in Disability Studies.
She is co-chair of the University Seminar in Disability, Culture, and Society at Columbia University and on the Board of the Anthropology Section of the New York Academy of Sciences.
Silber is committed to public scholarship and most recently provided an expert anthropological dictamen for the El Mozote Massacre case currently underway in El Salvador.
Education
Ph.D., New York University
B.A. George Washington University
Courses
Anthropology of Health & Healing; Anthropology of Childhood; Ethnographic Research Methods;
Cross-Cultural Perspectives; Anthropology and Disability Studies; Anthropology of War and Trauma
Research Interests
Anthropology of Central America; war, gender and revolution; trauma; postwar societies; social movements; Latinx Studies; Latin American Studies; immigration; medical anthropology; disability studies; childhood studies; public anthropology; ethnographic poetry.
Select Publications
---
Books
---
In Contract 
Numbers and Bodies: Stories of El Salvador's Postwar. Under contract with Stanford University Press.
 
 
Forthcoming
 Everyday Revolutionaries: Gender, Violence, and Disillusionment in Postwar El Salvador. Audiobook with Abantu Audio.
 
 
2018
Cotidianidad Revolucionaria: Género, Violencia y Desencanto en la Posguerra Salvadoreña (Translation with new Preface). San Salvador, El Salvador: UCA Editores [University of Central America Press]. https://www.libreriauca.com/products/cotidianidad-revolucionaria-genero…
 
 
2011
Everyday Revolutionaries: Gender, Violence, and Disillusionment in Postwar El Salvador. New Brunswick, NJ: Rutgers University Press. [International Latino Book Awards, Mariposa Book Award, First Prize for First Book, Non-Fiction by a Latinx Writer]
https://www.rutgersuniversitypress.org/everyday-revolutionaries/9780813…
 
 
---
Refereed Journal Articles & Book Chapters
---
| | |
| --- | --- |
| 2019 | "Está bien recordar: Stories of the 1.5 Insurgent Generation." Cultural Anthropology https://culanth.org/fieldsights/1643-esta-bien-recordar-stories-of-the-… |
|   |   |
| 2018 | Entangled Aftermaths in El Salvador. In Latin America Since the Left Turn, Tulia Falleti, and Emilio A. Parrado, eds. Pp 326-352. Philadelphia, PA: University of Pennsylvania Press. |
|   |   |
| 2014 | In the After: Anthropological Reflections on Postwar El Salvador. Journal of Latin American and Caribbean Anthropology 19(1): 1-21. (Lead Article) |
|   |   |
| 2013 |  Nanita. Anthropology & Humanism 38(1) 93-94. (Poem) |
|   |   |
| 2012 | ¿Aguantando hambre o luchando? Identidades 4: 127-146. |
|   |   |
| 2006 | It's A Hard Place to Be A Revolutionary Woman. In Engaged Observer: Anthropology, Advocacy and Activism. A. Angel-Ajani and V. Sanford, eds. Pp. 189-211. New Brunswick, NJ: Rutgers University Press. |
|   |   |
| 2005 |  Mothers/Fighters/Citizens: Violence and Disillusionment in Postwar El Salvador. In Violence, Vulnerability and Embodiment: A Gender and History Reader. Anupama Rao and Shani D'Cruze, eds. Pp. 67-93. London: Blackwell. (article reprint) |
|   |   |
| 2004a | Mothers/Fighters/Citizens: Violence and Disillusionment in Postwar El Salvador. Gender & History 16/3:561-587. |
|   |   |
| 2004b |  Not Revolutionary Enough?: Community Rebuilding in Postwar Chalatenango. In Landscapes of Struggle: Politics, Society and Community in El Salvador. A. Lauria-Santiago and L. Binford, eds. Pp. 166-186. Pittsburgh: University of Pittsburgh Press. |
|   |   |
---
Public Scholarship
---