Jianting Zhang
Assistant Professor
GIS - Computer Sci. Prof
Main Affiliation
Computer Science
Additional Departments/Affiliated Programs
Computer Engineering
NOAA CREST
Building
North Academic Center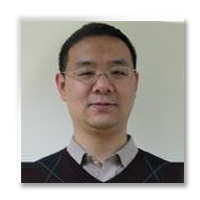 Jianting Zhang
Education
Post-doc in Ecological Informatics, UNM, 2004-2007
Ph.D. in Computer Sciences, U. of Oklahoma (OU), 2004
M.S. in Physical Geography, Nanjing University, China, 1996
B.S. in Water Resources, Nanjing University, China, 1993
Courses Taught
CSc 21200 KL
CSc 21200 AB
Research Interests
Professor Zhang's research focuses on the management of geospatial and scientific data. In particular, my recent research interests include indexing and query processing of large scale spatial data; Geographical Information System (GIS) applications; visual analytics of geo-referenced environmental data and cyber infrastructure development in support of scientific research.
Publications
Jianting Zhang, Quinn Hart, Michael Gertz, Carlos Rueda, Jeffrey Bergamini, Sensor data dissemination systems using Web-based standards: A case study of publishing data in support of evapotranspiration models in California. Civil Engineering and Environmental Systems, 26(1), pp. 35-52. (doi: 10.1080/10286600802003567). ISSN 1028-6608.
Kate S. He, Jianting Zhang, Qiaofeng Zhang, 2008. Linking variability in species composition and MODIS NDVI based on beta diversity measurements, Acta Oecologica 35(1), pp. 14-21. (doi:10.1016/j.actao.2008.07.006). ISSN 1146-609X.
Jianting Zhang, Le Gruenwald, 2008. Embedding and Extending GIS for Exploratory Analysis of Large-Scale Species Distribution Data. Proceedings of ACM-GIS'08, November 5-7. Irvine, CA. ISBN 978-1-60558-323-5. (doi: 10.1145/1463434.1463470)
Jianting Zhang, Kate S. He, Michael Gertz, 2008. LEEASP: A Linked Environment of Coordinated Multiple Views for Exploratory Analysis of Large-Scale Species Distribution Data. Proceedings of 2008 Environmental Information Management Conference (EIMC), Sept. 10-11, Albuquerque, NM.
Jianting Zhang, Deana D. Pennington, Xianhua Liu, 2007. GBD-Explorer: Extending Open Source Java GIS for Exploring Ecoregion-Based Biodiversity Data. Ecological Informatics Journal, 2(2), pp. 94-102. ISSN: 1574-9541. (doi:10.1016/j.ecoinf.2007.05.001)
Jianting Zhang, Weiguo Liu, Le Gruenwald, 2007. A Successive Decision Tree Approach to Mining Remotely Sensed Image Data. In Xingquan Zhu and Ian Davidson (Ed.), Knowledge Discovery and Data Mining: Challenges and Realities with Real World Data. Ideal Group, Inc., Hershey, PA, pp. 89-112. ISBN 978-1-59904-252-7.
Jianting Zhang, Deana Pennington, William Michener: Performance Evaluations of Geospatial Web Services Composition and Invocation. 2007 IEEE International Conference on Web Services (ICWS 2007), July 9-13, 2007, Salt Lake City, Utah, pp. 1128-1135. ISBN 978-0-7695-2924-0. [doi: 10.1109/ICWS.2007.201]
Jianting Zhang, Deana Pennington, Composing and Validating Conceptual Geospatial Models in the Kepler Scientific Workflow System. Presentation at the 2007 Association of American Geographers (AAG) Annual Meeting, San Francisco, April 17-21.
Jianting Zhang and Kate He, Correlating Plant Species Richness and MODIS NDVI Based on Beta Diversity Measurements. Poster at Elsevier EcoSummit 2007 - Ecological Complexity and Sustainability: Challenges and Opportunities for 21st-Century's Ecology, Beijing, China, May 22-27, 2007.