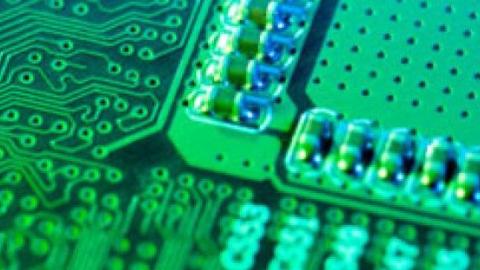 Computer engineering is the design, analysis, and application of computer systems, balancing hardware and software and the basic modeling techniques used to represent the computing process. Computer engineers design computer systems, from telecommunications to consumer products and manufacturing, and also work in service fields like financial and information systems and network administration.  The IEEE and ACM give a good overview (pdf) of computer engineering's area of study and professional field, and explain (pdf) how it is related to the other computing disciplines.
At City College, the degree programs are jointly administered by the Departments of Computer Science and Electrical Engineering.  The undergraduate program leads to a bachelor's degree in engineering, and the graduate program to the degree of Master of Science.  The faculty of these departments have research programs in such areas as digital signal processing, computer architecture, computer communications, computer security, pattern recognition, image analysis, software engineering, verification and testing, and VLSI (very large-scale integrated circuits).  Advanced students are encouraged to participate in these research efforts.
The undergraduate curriculum includes English and liberal arts, along with appropriate mathematics and sciences. Core subjects in both electrical engineering and computer science are required for both degrees.  Elective courses allow students to pursue interests in areas such as computer architecture, software engineering, digital signal processing, VLSI, networks, image analysis, databases, embedded systems, etc.
The undergraduate program is accredited by the Engineering Accreditation Commission of ABET, 111 Market Place, Suite 1050, Baltimore, MD  21202-4012, telephone (410) 347-7700.
 

2013–
2014   

2014–
2015   

2015–
2016   

2016–
2017   

2017–
2018   

2018–
2019   

2019–
2020   

2020–
2021   

2021–
2022   

2022–
2023   

Enrolled

237

273

315

325

337

322

277

240

216

172

Graduated

22

25

29

31

41

49

44

47

54

42
CONTACT INFORMATION
M. Ümit Uyar
Director
Akira Kawaguchi
Roger Dorsinville
Co-Chairs
Sam Fenster
Associate Director
Steinman Hall
Room 617
160 Convent Avenue
New York, NY  10031
p: 212.650.6594
f:  212.650.8249
e:  fenster@ccny.cuny.edu