Jon C. Horvitz
Professor
Main Affiliation
Psychology
Building
North Academic Center
Email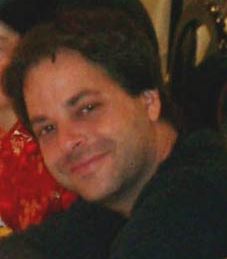 Jon C. Horvitz
Profile
We are examining how reward experiences shape the activity of the basal ganglia, and how the basal ganglia helps us to choose our next action.
Education
BA: Haverford College, Neuropsychology
Ph.D. : University of California, Santa Barbara, Psychology.
Post doc:  Princeton University Program in Neurosciences
Courses Taught
Brain, Mind, Experience, PSY254
Advanced Topics in the Neurochemistry of Learning, PSY31114
Publications
Recent publications:
Dobrovitsky, V., West, M.O. and Horvitz, J.C.  The role of the nucleus accumbens in learned approach behavior diminishes with training, European Journal of Neuroscience, in press, 00:1-13, 2019
Vega-Villar, M., Horvitz, J.C., Nicola, S.M.,  NMDA receptor-dependent plasticity in the nucleus accumbens connects reward-predictive cues to approach responses, Nature Communications, 10, 4429-44, 2019 
Crossley, M. J., Horvitz, J. C., Balsam, P. D., & Ashby, F. G. . Expanding the role of striatal cholinergic interneurons and the midbrain dopamine system in appetitive instrumental conditioning. J Neurophysiol, 115(1), 240-54, 2016 
Review articles on the theoretical issues that interest Jon Horvitz, his students, and colleagues
Ashby, F. G., Turner, B. O., & Horvitz, J. C. Cortical and basal ganglia contributions to habit learning and automaticity. Trends Cogn Sci, 14, 208-15, 2010.  
Horvitz, J.C. Stimulus-response and response-outcome learning mechanisms in the striatum. Behavioral Brain Research, 199, 129-40, 2009.  
Wickens, J., Horvitz, J.C., Costa, R., Killcross, S. Dopaminergic Mechanisms in Actions and Habits, Journal of Neuroscience, 27, 8181-3, 2007.  
Horvitz, J.C., Choi, W., Morvan, C., Eyny, Y. Balsam, P.D. A "Good Parent" function of dopamine: transient modulation of learning and performance during early stages of training. New York Academy of Sciences, 1104, 270-288, 2007. 
Horvitz, J.C. Dopamine gating of glutamatergic sensorimotor and incentive motivational inputs to the striatum. Behavioral Brain Research, 137, 65-74, 2002.
Horvitz, J.C. Mesolimbic and nigrostriatal dopamine responses to salient non-reward events. Neuroscience, 96, 651-656, 2000.