Kate Ritchie
Assistant Professor of Philosophy
Main Affiliation
Philosophy
Areas of Expertise/Research
Building
North Academic Center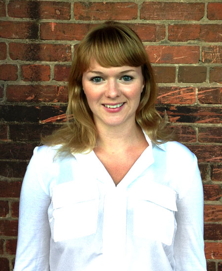 Kate Ritchie
Profile
Katherine Ritchie is an assistant professor of philosophy at the City College of New York. She received her Ph.D. in Philosophy from the University of Texas at Austin in 2013 and her B.A. from Lewis and Clark College. Before joining CCNY she taught at Duke University.
Her research focuses on issues in social metaphysics and the philosophy of language. Katherine has presented at international conferences in 7 countries. ​Her work has been published in top philosophy journals including Philosophical Studies and the Australasian Journal of Philosophy. She is currently working on a book chapter and articles focused on cooperation, reclaiming slurs, and social structures.
Publications
Recent Publications
Plural and Collective Noun Phrases (forthcoming) The Routledge Handbook of Collective Intentionality.
Can Semantics Guide Ontology? (2016) Australasian Journal of Philosophy.
Review of Deborah Tollefsen's Groups as Agents (2016) The Journal of Social Ontology.
​The Metaphysics of Social Groups (2015) Philosophy Compass.
What are Groups? (2013) Philosophical Studies 166 (2):257-272.