Lissa Weinstein
Professor
Main Affiliation
Psychology
Additional Departments/Affiliated Programs
Women's Studies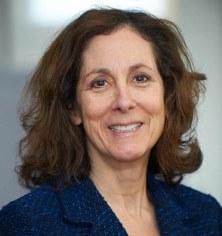 Lissa Weinstein
Education
Degree/Date: B.A. 1972 Institution: State University of New York at Stony Brook Specialization: European Intellectual History
Degree/Date: Ph.D. 1982 Institution: City University of New York Specialization: Clinical Psychology
Postdoctoral Training: 1992 Institution: New York Psychoanalytic Institute Specialization: Psychoanalysis
Research Interests
Psychoanalytic theory, particularly mental representation.
Publications
Weinstein, L. (2007) When sexuality reaches beyond the pleasure principle: Attachment, repetition and infantile sexuality. Attachment and Sexuality , The Analytic Press: New York.
Weinstein, L. (2007) Moving Beyond the Constraints of the Mortal Self: Universal Images of Narcissism in Jan Troell's Flight of the Eagle. Projected Shadows (Andrea Sabbadini, ed) Routledge: London.
Weinstein, L. & Seckin, B. (2008). The Perverse Cosmos of Being John Malkovich: Forms and transformations of narcissism in a celebrity culture. Projections: The Journal for Movies and Mind, 2.
Sherkow, S., Weinstein, L. Kamens, S. Shen, J., Williams, C. Aizaga, K., ., Christina, C., Perkins-Tishman, L., Gavhane, A., Karakis, R., Bailey, S. (2008) Stock still behavior: A potential developmental marker. In press. Psychoanalytic Study of the Child Yale University Press: New Haven
Additional Information
Professional Activities:
Associate Director Research Nursery Parent Infant Center New York Psychoanalytic Center.
Current Projects:
Theoretical paper on the concept of mental representation, a research study of vicissitudes of libidinal phases in the first two years of life.
Courses Taught: