Welcome
Women's and Gender Studies engages students in the discovery and exploration of feminist perspectives on culture and society. Focusing on the intersections of gender, race, ethnicity, class, sexuality, and nation, the program introduces students to the social, cultural, scientific, and other contributions of women, and the production of feminist knowledge.

The curricular and extracurricular activities are both grounded in multiple feminisms and interdisciplinary approaches to feminist thought. WS supports and sponsors on- and off-campus events relevant to women's social, cultural, and political issues, particularly women in the New York City area.Thus, the program emphasizes the importance of social responsibility, activism, community outreach, and responsible citizenship.

The Women's Studies Program offers an interdisciplinary undergraduate minor; Beyond Identity: A Gendered Platform for Activist-Scholars. The goal of this program is intended to be an intensive engagement in the critical work of developing political solidarities between young women* of color.
The program combines elements of Teaching (learning identity-driven research from activist-scholars studying immigration, social movements, protest, gender and violence), Writing (nonfiction narrative writing and political writing from well-established writers from around the world), Activism (movement-building workshops from community organizers), and Public Engagement through student-driven public events, the submission of student's writing for publication, and the presentation of research findings to local and national policy audiences.
To learn more about the Beyond Identity Program,
please visit our website

FAQ'S




COVID-19 RESOURCES FOR STUDENTS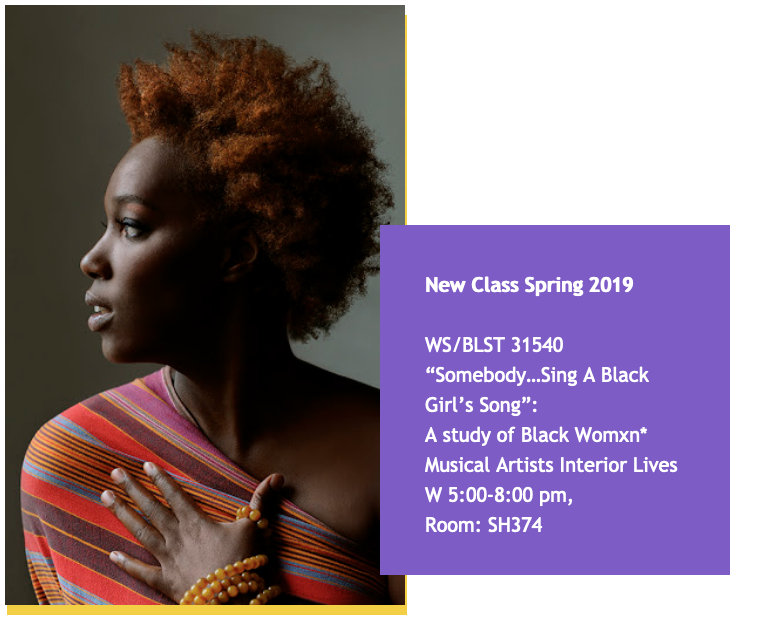 Professor Imani Uzuri
This course will explore the interior lives of Black women, womxn and gender non-conforming vocalists, composers and instrumentalists through the lens of their chosen lyrical content, melodic structures and songs/compositional themes. We will analyze their music to endeavor to uncover details about the artists views on themselves, the cosmos and the world around them. Contemplating the work of both historical and contemporary artists, we will look at the multiple ways artists subvert, traverse, transgress and transcend societal and cultural gender norms. 
We will examine the song creation and/or choices of artists such as, Bessie Smith, Big Mama Thornton, Marian Anderson, Sister Rosetta Tharpe, Billie Holiday, Mary Lou Williams, Aretha Franklin, Rihanna, Odetta, Alice Coltrane, Nina Simone, Vera Hall, Jackie Shane, Whitney Houston, Sylvester, Mary J. Blige, Sade, Brenda Fassie, Grace Jones, Celia Cruz, Omou Sangare among others. We will read essays and passages to deepen our theoretical framework by scholars and artists such as Farah Jasmine Griffin, Angela Davis, Zora Neale Hurston and Ntozake Shange.
Imani Uzuri is an internationally acclaimed vocalist, composer and cultural worker who has been called "a postmodernist Bessie Smith" by The Village Voice. She composes music that celebrates her rural North Carolina roots where she grew up singing Spirituals and line-singing hymns with her grandmother and extended family as well as her travels around the world. Uzuri received her M.F.A. in Interdisciplinary Arts from Goddard College Vermont and her M.A. in African American Studies from Columbia University.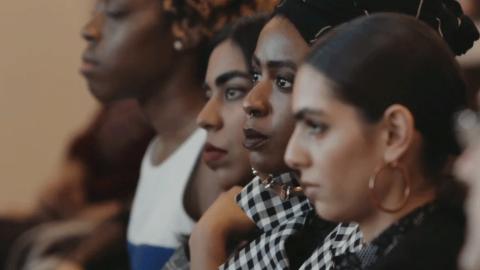 Our Students Speak


"Minoring in Women's Studies not only helped me gain perspective on women; it helped me gain perspective on life. To understand where we are going we must understand where we all come from."

- Luis Medina, WS Minor
"The program offers a wide array of classes for its students to take, exposing us to the study of women from all different perspectives... with some of City College's finest professors."

- Malini Dhanraj, WS Minor.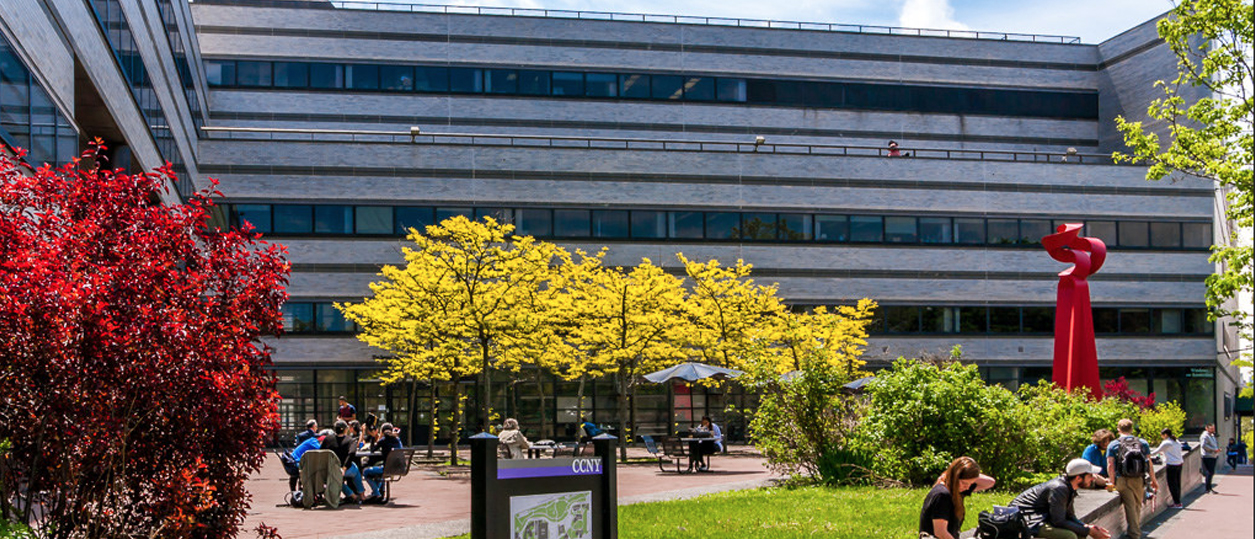 Registration for Summer and Fall 2022 classes is OPEN!
Although everyone in the Department of Anthropology, Gender Studies, and International Studies is working remotely, we are here to help you through the registration process! We encourage you to get in touch with us!
Last Updated: 04/05/2022 09:47