Marlene Clark
Associate Professor
Main Affiliation
Division of Interdisciplinary Studies (CWE)
Areas of Expertise/Research
Philosophy and Literature
20th Century Social Movements
Literature of the British Renaissance
Marlene Clark
Profile
Marlene Clark is an Associate Professor of English in the Division of Interdisciplinary Studies at the City College Center for Worker Education. She teaches graduate and undergraduate courses combining literature, philosophy, art, film, and history. 
Her book, The Woman in Me: Willem de Kooning, Woman I-VI, was recently published by Academica Press.
Clark has edited a volume for Blackwell's Philosophy for Everyone Series, entitled Dating: Flirting with Big Ideas, and contributed to a number of books dedicated to philosophy and popular culture.
She is also the Editor of Juxtapositions: Ideas for College Writers, now in its third edition. She directs the writing program at CWE and frequently teaches in the Writing for Interdisciplinary Studies program at the Center.
She is presently working on a book project entitled, Literary Landscapes of Brooklyn.
Her research interests include composition studies; philosophical and psychoanalytic approaches to literature and art; urban studies, particularly as it pertains to gentrification and Brooklyn; and the application of philosophy to various topics in popular culture. 
Education
PhD, English, The City University of New York
MA, Philosophy, Stony Brook University
Courses Taught
IAS 5000 Inventing the Americas (MA)
IAS A5010 Research Methods (MA)
IAS A7010 20th Century Revolutions in the Americas (MA)
IAS A6000 Anglophone Literature of the Caribbean (MA)
IAS A6117 Founding Fathers (MA)
IAS 31145 Philosophy and Literature
IAS 31034 US Literature and Culture of the 1960s
IAS 31125 20th Century Revolutions in the Americas
IAS 31241 Brooklyn
IAS 32015 Love Stories
IAS 31500 A Child's Eye View of the World
IAS 31503 James Baldwin
IAS 10000 Writing for Interdisciplinary Studies
Professor Clark often teaches undergraduate asynchronous online courses and "hybrids"    
Research Interests
The Woman in Me: Willem de Kooning, Woman I-VI, was recently published by Academica Press (2020). The book argues that these controversial paintings portray exactly what Willem de Kooning himself said they did: a humorous and philosophical exploration of the "nature" of biologocal sex. 
The research for the book prompted work on two essays. One argues that an overlooked source, Philip Wylie's A Generation of Vipers had an outsized influence on the reaction to and criticism of de Kooning's Women when they were first shown in the early 1950s. A second essay investigates the connections between the early Stuart "corn riots"; an early modern sartorial commodity, the ruff; and Barbara Friedman's recent series of ruff paintings.
A second book project, Literary landscapes of Brooklyn is also nearing completion. This book examines "place and space" in Brooklyn, as depicted in a number of novels of the 20th century and as represented today, many drastucally changed as a consequence of Brooklyn's rapid--and perhaps, at times unchecked--gentrification.
Finally, a new book project connects the dots between the Cold War and a traumatic family event: In March of 1966, an Air Force jet crashed onto my family home. My courageous and resouceful mother barely escaped with her two year-old daughter enclosed in one arm and the family cat in the other. How the tiny pieces of what was left of that jet came to be embedded in the rubble of our house--and what my mother called "the aftermath"--tell a Cold War story few will recognize.
Selected Presentations:
Preservation Society of Charleston, Charleston, SC: "Gentrification, Landmarking, and Class Warfare in Bedford Stuyvesant, Brooklyn," March 27, 2018
Popular Culture Association of America (PCAA): New Orleans, "'Slumming' and 'Unslumming': The Case of Brooklyn's Bedford Stuyvesant," April 2, 2015
TEDxWilliamsburg, Wythe Hotel: "Reading Brooklyn," May 9, 2013
NeMLA, New Brunswick, NJ: "Labor's Love Lost: William Carlos Williams' 'Paterson, the Strike,'" Panel Chair, New Jersey, March 11, 2011
International Association of Philosophy and Literature, University of Regina Saskatchewan: "Passing Strange: Anatole Broyard's Americas," May 28, 2010
NeMLA, Montreal: "Gertrude's Troublesome Pounce," Panel Chair, Shakespeare's Cougars, April 9, 2010
ACTC, New Brunswick, New Jersey: "Back to the Future: Core Texts and Contexts for College Writing," April 15, 2010
Publications
Authored Book
The Woman in Me: Willem de Kooning, Woman I-VI. (Washington, DC: Academica Press, 2020) 
https://www.academicapress.com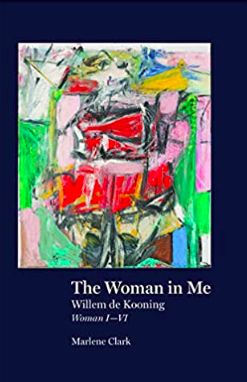 Textbook
Juxtapositions: Ideas for College Writers (Pearson/Longman 2004, second edition August 2005, third edition August 2007).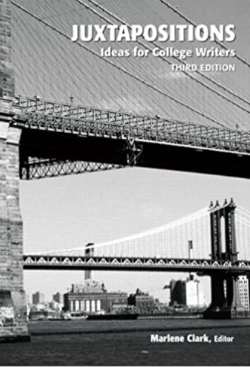 Edited Book
Dating: Philosophy for Everyone (Hoboken, NJ: Wiley-Blackwell, 2010), with Kristie Miller.
https://www.wiley.com/en-us/Dating+Philosophy+for+Everyone%3A+Flirting+With+Big+Ideas-p-9781444330229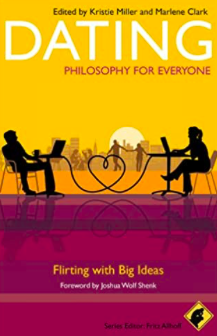 Articles
"Mesmeric Mister Rogers." In Mr. Rogers and Philosophy: Wondering through the Neighborhood, Eric J and Holly K Mohr, eds. (Chicago: Open Court Publishing Company, 2019)
http://www.opencourtbooks.com/books_n/mister_rogers.htm
"On WikiLeaks and Bullshit." In Wikileaking: The Ethics of Secrecy and Exposure, Christian Cotton and Robert Arp, eds. (Chicago: Open Court Publishing Company, 2019)
http://www.opencourtbooks.com/books_n/wikileaking.htm
"Daveed Diggs' Doubling." In Hamilton and Philosophy: Revolutionary Thinking, Aaron Rabinowitz and Robert Arp, eds. (Chicago: Open Court Publishing Company, 2017)
http://www.opencourtbooks.com/books_n/hamilton.htm
"'This house belong to me, now': The 'Slumming' and 'Gentrification' of Bedford Stuyvesant, Brooklyn as Experienced and Foretold by Paule Marshall's Brown Girl, Brownstones," Anthurium: A Caribbean Studies Journal  (Spring 2017) https://scholarlyrepository.miami.edu/anthurium/vol14/iss1/4/ 
"Why Less May Be More: Dating and the City." In Dating: Philosophy for Everyone (Oxford: Blackwell, 2010)
https://www.wiley.com/en-us/Dating+Philosophy+for+Everyone%3A+Flirting+With+Big+Ideas-p-9781444330229
"Introduction," in Dating: Philosophy for Everyone (Oxford: Blackwell, 2010), with Krsitie Miller, 2010
https://www.wiley.com/en-us/Dating+Philosophy+for+Everyone%3A+Flirting+With+Big+Ideas-p-9781444330229
"Program Description: The Core Humanities Program at the City College Center for Worker Education." Composition Studies  (October 2007)
https://compositionforum.com/issue/17/core-humanities-cccwe.php
"Formalism and the Aesthetic in the Composition Classroom." Inquirer 2002
"'Se in what stat thou dost indwell': The Shifting Constructions of Power and Gender Relations in Wisdom." In Essays in Honor of Martin Stevens (Boydell and Brewer, 1998)