Marom Bikson
Professor
Areas of Expertise/Research
Biomedical Engineering
Brain Function and Disease
Electrical Safety
Medical Devices
Building
Center for Discovery and Innovation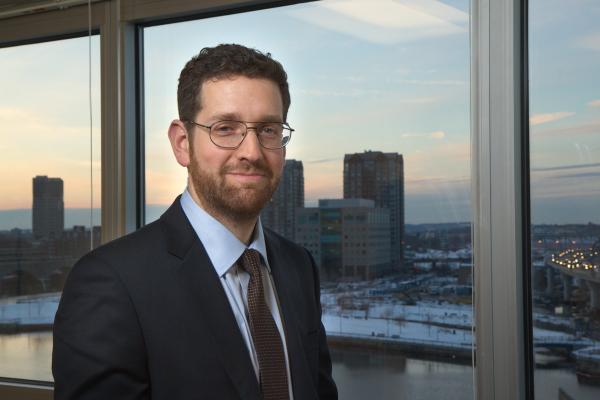 Marom Bikson
Education
Research Fellow, Neurophysiology Unit, University of Birmingham Medical School, U.K., 2003
Ph.D., Biomedical Engineering, Case Western Reserve University Cleveland, OH, 2000
B.S., Biomedical Engineering (EE Concentration), Johns Hopkins University, Baltimore, MD, 1995
Courses Taught
UNDERGRADUATE 
BIOMEDICAL ENGINEERING SENIOR DESIGN 1 & 2 (BME 450 & 460)
EXPERIMENTAL METHODS IN BIOMEDICAL ENGINEERING (BME 310) 
BIOMEDICAL TRANSDUCERS AND INSTRUMENTATION (BME 405)
INTRODUCTION TO BIOMEDICAL ENGINEERING (BME 101)
GRADUATE 
NEURAL ENGINEERING (BME I30)
Research Interests
Research Areas and Expertise
Prof. Marom Bikson's research group studies the effects of electricity on the human body and applies this knowledge toward the development of medical devices and electrical safety guidelines.

"Our goal is to improve human health by combining engineering innovation, with cutting-edge experimental techniques, and original bio-medical insight. This challenge requires creative problem-solving, precision, and imagination. We are tremendously fortunate to access the extensive resources of the City University of New York research centers and of the New York Center for Biomedical Engineering hospital network."
Specific areas of research include:
1) Medical devices including biosensors, drug delivery technology, and electrotherapy devices for neurological disorders.
2) Medical device safety including electrical hazards, electroporation, heating damage, and safe stimulation protocols.
3) Electrical safety, electric shock hazards, and accidental electrocution.
4) Understanding the neuronal networks underlying normal brain function, including the role of endogenous electric fields.
5) Developing new treatments for neurological diseases including epilepsy and depression, through translational research.

Prof. Bikson's group uses a range of research and engineering design tools including cellular and animal studies, computer simulations, imaging, and clinical evaluation. Prof. Bikson's research has received support from funding agencies including NIH (NINDS,NCI,NIGMS, NIMH), DoD (AFRL), The Andy Grove Foundation, The Wallace H. Coulter Foundation, The Epilepsy Foundation, and the Howard Hughes Medical Institute. Prof. Bikson is co-founder of Soterix Medical Inc and Safe Toddles.
Prof. Bikson is actively involved in biomedical education including outreach to underserved groups. Prof. Bikson is founding chairman of Neuromodec and its events including the NYC-Neuromodulation conference and the Neuromodec tDCS Workshop.
Prof. Bikson has provided extensive technical support and consulting for biomedical companies (GSK, Boston Scientific, NuSkin...), utility companies (Con Edison, First Energy), government agencies (NIH, DoD, NASA, NY State Public Service Commission...), and litigation support.
View Prof. Bikson's CV: PDF


Prof. Bikson is co-director of Neural Engineering at The City College of New York and the New York Center for Biomedical Engineering. More project information at CCNY Neural Engineering
Publications