Michael Green
Physical Chemistry
Main Affiliation
Chemistry and Biochemistry
Areas of Expertise/Research
Building
Marshak Science Building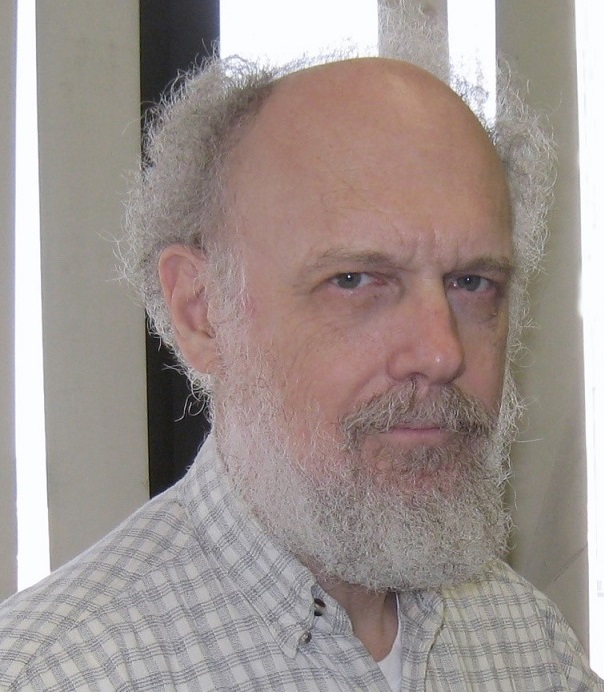 Michael Green
Education
BS, CORNELL UNIVERSITY 1959
MS, PhD, YALE UNIVERSITY 1961,1964* (*Official date, completed 1963)
POSTDOCTORAL FELLOWSHIP, CALIFORNIA INSTITUTE OF TECHNOLOGY, 1963-1964
Courses Taught
(RECENT YEARS ONLY) INTRODUCTORY CHEMISTRY, PHYSICAL CHEMISTRY (BOTH SEMESTERS), ION CHANNELS (SPECIAL TOPICS COURSE, PhD PROGRAM)
Professional Experience
THE CITY COLLEGE OF NEW YORK, 1966-PRESENT (ASST PROF TO PROF; DEPARTMENT CHAIR, 1990-1996)
MIDDLE EAST TECHNICAL UNIVERSITY, ANKARA, 1964-1966 (VISITING FACULTY MEMBER, AS PEACE CORPS VOLUNTEER)
Research Interests
Quantum calculations on ion channels, with related calculations on hydrogen bonding, salt bridges, and water clusters: we have done large scale calculations involving several hundred molecules in an attempt to work out gating and conduction mechanisms for voltage gated potassium channels in particular.
Additional Information
1) CHAIR, THE CITY COLLEGE OF NEW YORK CHAPTER OF THE PSC-CUNY, 2009-2012.
2)  PERMANENT RESEARCH ASSOCIATE: ALISHER M KARIEV
Publications
(2010-2015 only):
1.            Green ME: Computer Simulations and Modeling Ion Channels. In: Essential Ion Channel Methods. Edited by Conn PM. Burlington: Academic Press; 2010: 179-207.
2.            Kariev AM, Green ME: Voltage Gated Ion Channel Function: Gating, Conduction, and the Role of Water and Protons. Int'l J Molec Sci 2012, 13:1680-1709.
3.            Kariev AM, Green ME: Quantum Calculations Show Caution Is Needed In Interpreting Methanethiosulfonate Accessibility Experiments On Ion Channels. In: arXiv  (quantitative biology). 2013.
4.            Kariev AM, Green ME: Caution is required in interpretation of mutations in the voltage sensing domain of voltage gated channels as evidence for gating mechanisms. Int'l J Molec Sci 2015, 16:1627-1643.
5.            Kariev AM, Green ME: Quantum Effects in a Simple Ring with Hydrogen Bonds J Phys Chem B 2015, 119:5962-5969.
6.            Kariev AM, Njau P, Green ME: The Open Gate of the Kv1.2 Channel: Quantum Calculations Show The Key Role Of Hydration. Biophys J 2014, 106:548-555.