Mission Statement
Our goal is to provide rigorous training in Chemistry and Biochemistry for undergraduate and graduate students, to integrate leadership, mentoring, curiosity and creativity, inclusion, the scientific method, and the belief that an ethical application of chemistry, the central science, can benefit the world for the greater good.
Virtual Front Desk
We are going to officially start doing a Virtual Front Desk through Zoom starting at 11:00 AM on the days posted below. If you have any question or concern related to any chemistry course, advisor or declaration of major/minor or grad check, please join us. Please remember that you will need to login to zoom using your CCNY email credentials.
Schedule: 
Zoom Link: https://ccny.zoom.us/j/2126506103 
Advising Clinic
Click here for more information regarding advising for your major. You can also find information about degree requirements, minor requirements, forms and degree checklists. This information is important to review before consulting with your advisor.

Our Faculty 
Professor Maria Tamargo is new National Academy of Engineering member. Earlier this year Maria was elected a member of the National Academy of Engineering, for "forging the way toward an inclusive science and engineering research community, and for contributions to molecular-beam epitaxy of semiconductor materials." This week (Feb 28) at the annual meeting, they introduced the new members and will hold a ceremony in person at next year's meeting. Congratulations Maria. Read More
Our Students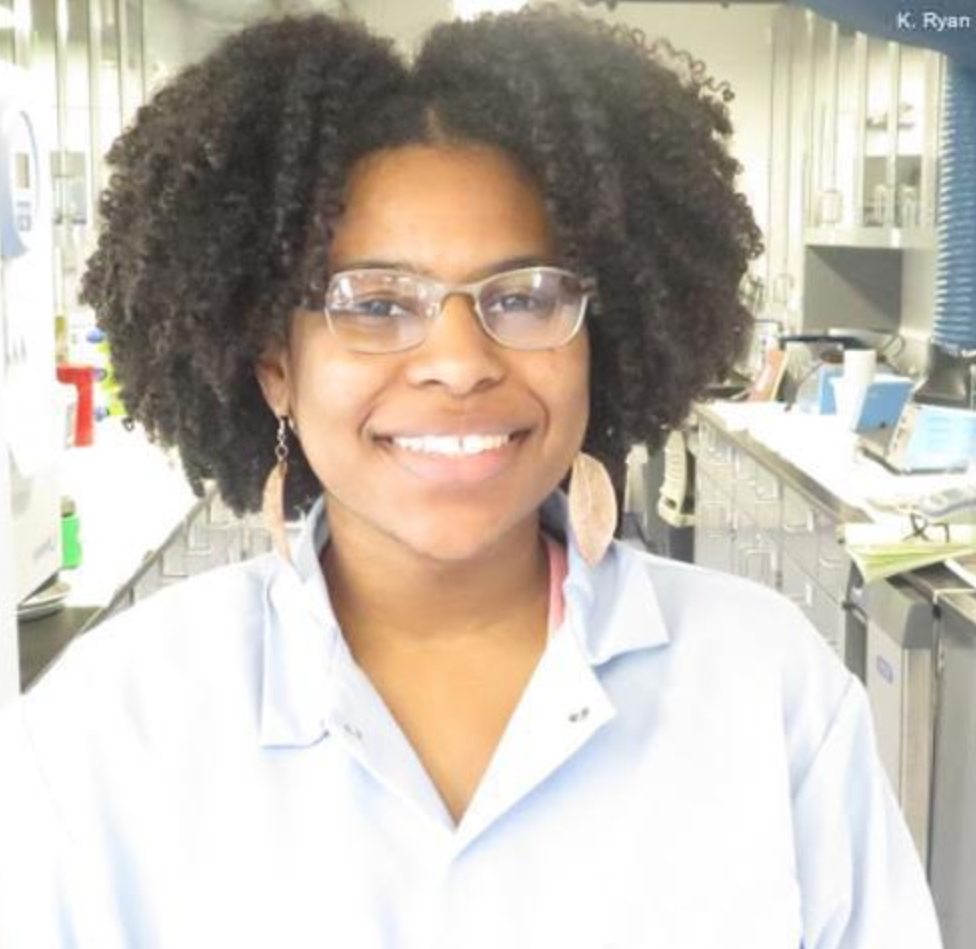 Biochemistry M.S. student Carla De La Cruz has won the 2020 Flavor & Extract Manufacturers Association Scholarship Award. Carla works on the mammalian odorant receptors in the Ryan lab. Congratulations Carla. 
News
Check out the latest news in chemistry.
11/20/2020: Dorthe Eisele and The Eisele Research Group published the paper "Frenkel excitons in heat-stressed supramolecular nanocomposites enabled by tunable cage-like scaffolding" in the December issue of Nature Chemistry. Their findings could be a significant breakthrough in functionalizing molecular assemblies for future solar energy conversion technologies. (more info)
10/2020: Dr. Ruth Stark and one of her recent Ph.D. graduates, Christine Chrissian, published the article, Solid-state NMR spectroscopy identifies three classes of lipids in Cryptococcus neoformans melanized cell walls and whole fungal cells in the Journal of Biological Chemistry (more info). Christine Chrissian is the first author in this paper along with Dr. Hsin Wang. Stark and Chrissian also published Tailoring NMR experiments for structural characterization of amorphous biological solids: A practical guide in Solid State Nuclear Magnetic Resonance (more info). Congratulations to all involved in these papers. 
Degree Programs
Learn about the undergraduate and graduate programs that we offer. 
Undergraduate
Graduate
Contact Information
Department of Chemistry and Biochemistry
Marshak Science Building
Room 1024
160 Convent Avenue
New York, NY  10031
p: 212.650.8402
f:  212.650.6107
e: chemdept@ccny.cuny.edu
STEPHEN O'BRIEN, Ph.D.
Professor and Chair
SEAN BOSON, Ph.D.
Vice-Chair
REZA KHAYAT, Ph.D.
Vice-Chair
DENISE ADDISON, HEO
Department Administrator  
Upcoming Events
There are no upcoming events scheduled this week.