Mission Statement

This organization strives to connect past and present students with the greater scientific community by providing an exploratory stage for future generations of chemists and biochemists to discover their intellectual curiosity and improve scientific literacy while upholding the highest standards of ethical integrity.
Virtual Front Desk
We are going to officially start doing a Virtual Front Desk through Zoom starting at 11:00 AM on the days posted below. If you have any question or concern related to any chemistry course, advisor or declaration of major/minor or grad check, please join us. Please remember that you will need to login to zoom using your CCNY email credentials. 
Schedule: 
Monday Oct 26, 2020
Wednesday Oct 28, 2020
Friday Oct 30, 2020
Zoom Link: https://ccny.zoom.us/j/2126506103 
Advising Clinic
Click here for more information regarding advising for your major. You can also find information about degree requirements, minor requirements, forms and degree checklists. This information is important to review before consulting with your advisor.

Our Faculty 
Professor Maria Tamargo is new National Academy of Engineering member. Earlier this year Maria was elected a member of the National Academy of Engineering, for "forging the way toward an inclusive science and engineering research community, and for contributions to molecular-beam epitaxy of semiconductor materials." This week (Feb 28) at the annual meeting, they introduced the new members and will hold a ceremony in person at next year's meeting. Congratulations Maria. Read More
Our Students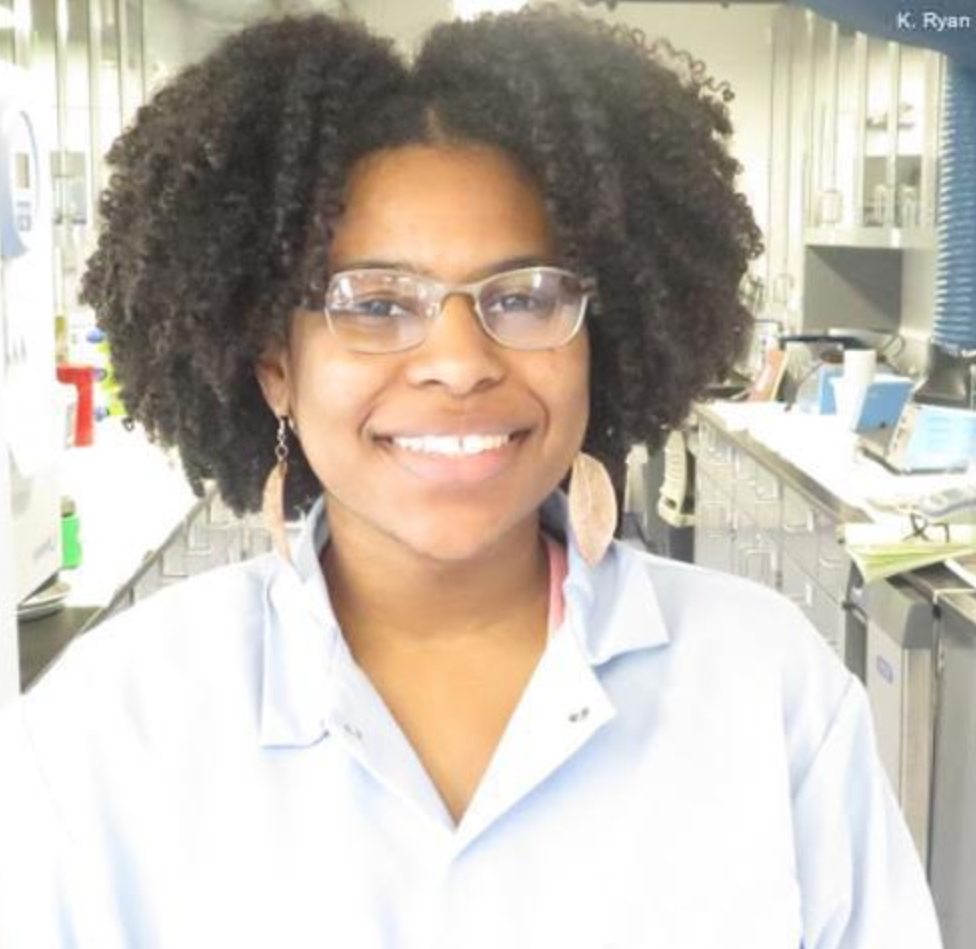 Biochemistry M.S. student Carla De La Cruz has won the 2020 Flavor & Extract Manufacturers Association Scholarship Award. Carla works on the mammalian odorant receptors in the Ryan lab. Congratulations Carla. 
News
Check out the latest news in chemistry.
10/7/2020: A pair of women scientists won the 2020 Nobel Prize in chemistry for their work developing a revolutionary gene-editing tool that can change the DNA of plants and animals with extraordinary precision. (read more)
10/2/2020: The City College of New York is pleased to announce a major gift to establish the Stanley Kushinsky and Jean Carmen Scholarship Fund. The new Fund will support qualified undergraduate or graduate students majoring in chemistry. (read more)
Degree Programs
Learn about the undergraduate and graduate programs that we offer. 
Undergraduate
Graduate
Contact Information
Department of Chemistry and Biochemistry
Marshak Science Building
Room 1024
160 Convent Avenue
New York, NY  10031
p: 212.650.8402
f:  212.650.6107
e: chemdept@ccny.cuny.edu
STEPHEN O'BRIEN, Ph.D.
Professor and Chair
SEAN BOSON, Ph.D.
Vice-Chair
REZA KHAYAT, Ph.D.
Vice-Chair
DENISE ADDISON, HEO
Department Administrator  
Upcoming Events
Chemistry is participating in the virtual Majors Jamboree this fall! To attend, you MUST first sign up for it (RSVP). Step-by-step RSVP instructions appear below:
1. Go to https://ccny-csm.symplicity.com/students
2. If this is the first time you have used simplicity, follow the instructions at the top of the screen where it says "First Time Users".
    Make sure to use your citymail email address.
    Click Sign in.
3. There will be a navigation bar that appears on the left side of the screen.
    On this navigation bar, click on "CPDI Events".
    On the drop down menu, click on "Workshops, Job Fairs and Special Events".
4. Scroll down until you see MAJORS JAMBOREE (which appears as a live link).
    Click on it.
5. In the upper right hand corner, you will see an RSVP button.
    Click on it.