Michel Ghosn
Professor
Main Affiliation
Civil Engineering
Areas of Expertise/Research
Reliability and Risk of Structural Systems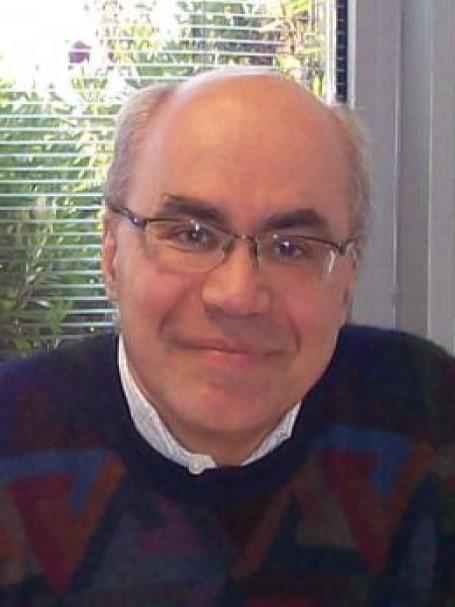 Michel Ghosn
Profile
Awards:      
American Society of Civil Engineers, ASCE, 1987 Arthur M. Wellington Prize.
International Association for Bridge Maintenance and Safety, IABMAS 2010 Prize.
Editorial Boards:              
Journal of  STRUCTURE and INFRASTRUCTURE ENGINEERING.
Journal of STRUCTURAL SAFETY
Fellowships:                        
Spanish Ministry of Education / Technical University of Catalonia, 2010
 NASA Faculty Fellow: Glenn Research Center, 2003, 2004
Education
Ph.D., Case Western Reserve University, 1984.
Courses Taught
Undergraduate
CE 332 Mechanics of Deformable Bodies
CE 435 Mechanics of CE Systems
CE 530 Advanced Strength of Materials
Graduate
CE Structural Dynamics
CE Bridge Engineering
Research Interests
Reliability analysis of bridge systems, Linear and nonlinear behavior and safety assessment of structural systems, Calibration of structural design and evaluation codes and specifications
Publications
 Selected Sample of Recent Journal Publications
·         Ghosn, M., Sivakumar, B. and Miao, F. (2012) "Development of State-Specific Load and Resistance Factor Rating Method, ASCE Journal of Bridge Engineering.
·         Ceci, A., Casas, J.R., and Ghosn, M. (2011) Statistical Analysis of Existing Models for Flexural Strengthening of Concrete Bridge Beams using FRP Sheets, Journal of Construction & Building Materials. Reference: JCBM2776, DOI information: 10.1016/j.conbuildmat.2011.07.014
·         Agrawal, A.K., Ghosn, M., Alampalli, S. and Pan, Y. (2011) Seismic Fragility of RetrofittedMulti-Span Continuous Steel Bridges in New York, ASCE Journal of Bridge Engineering.
·         Miao, F. and Ghosn, M., (2011), "Modified subset simulation method for reliability analysis of structural systems" Structural Safety 33 (2011), pp. 251-260 DOI information: 10.1016/j.strusafe.2011.02.004.
·         Ghosn, M. (2009) "Effect of climate change on safety and reliability of typical highway structures, International J. of Terraspace Science and Eng., V1(1).
·         Ghosn, M., Moses F. and Frangopol, D.M. (2010) "Redundancy and Robustness of Highway Bridge Superstructures and Substructures", Journal of Structural and Infrastructure Engineering, Volume 6 Issue 1 and 2, February 2010, pages 257 - 278.
·         Subramaniam, K. V., Ali-Ahmad, M. and Ghosn, M. (2008) "Freeze-Thaw Degradation of FRP-Concrete Interface: Impact on Fracture Parameters", Engineering Fracture Mechanics, Vol. 7, pp. 3924-3940.