Melissa Watson
Associate Professor
Building
North Academic Center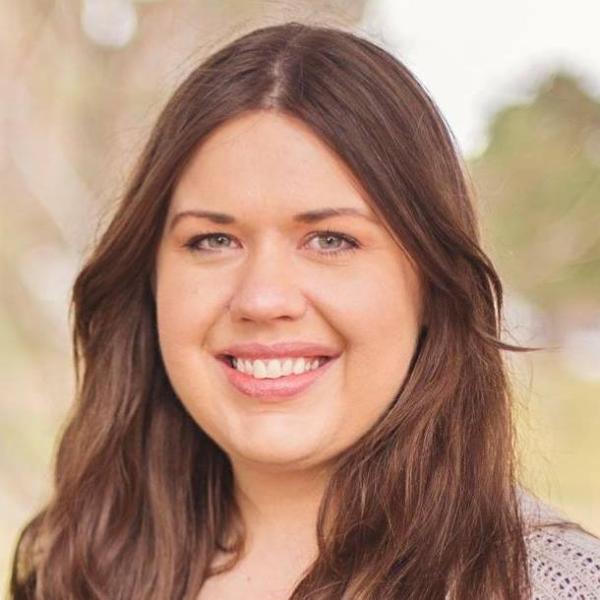 Melissa Watson
Profile
I have been an assistant professor of composition studies at City College since 2014 where I regularly teach graduate courses in the Language and Literacy MA Program. My research interests include language ideology, second language writing, translingual writing, rhetorical genre studies, writing program administration, composition pedagogies, critical pedagogy, and authorship studies.

In my research, I examine how standard language ideologies—the widespread belief systems that deem some language varieties as superior and others deficient—affect the lived experiences and perceptions of students pursuing higher education. I have investigated the ways US universities approach linguistic diversity and have found, among a myriad of discoveries, that while cultural diversity is celebrated and encouraged, we have yet to come to grips with the inevitable linguistic diversity attached to diverse bodies. I argue through my research that we must do more in academia than promise to invite diversity; we must also make it a priority to effectively support the distinctive needs of diverse students, teachers, and researchers. In my recent co-authored article (2018), "Clarifying the Multiple Dimensions of Monolingualism: Keeping Our Sights on Language Politics," Dr. Rachael Shapiro and I highlight composition studies' straying from language politics. We identify distinguishable strands of monolingualist ideology, illustrating the need to confront all forms of monolingualism, especially standard language ideology, in order to better attend to the material consequences of our literacy work.

In my undergraduate writing classrooms, I am as dedicated to crafting my curriculum around issues of social justice as I am to developing a pedagogy that meets all students where they are, no matter their identities or backgrounds. I teach my students to critically analyze how writers (including themselves, members in their communities, public figures, authors, seasoned academics, etc.) use language to construct meaning, create arguments, present evidence, signal purpose, establish authority, and appeal to diverse audiences. This approach denormalizes discourse by treating language as a socially constructed cultural practice, inviting students to be mindful of the ways in which communicative patterns and conventions are rhetorically crafted. My students are asked to identify, explain, practice, critique, and challenge these devices for constructing knowledge.

In my graduate seminars, students investigate current research and theory across composition studies, second language writing, literacy studies, and linguistics to determine best pedagogical practices as teachers of language and literacy. I encourage heightened awareness of the linguistic discrimination and other struggles facing English language learners so that as future instructors my students will develop more ethical and effective approaches to teaching English language and literacy to the diverse individuals they encounter here in NYC and beyond. It is my esteemed privilege to regularly teach two of four core courses in the M.A. Program in Language and Literacy, Introduction to Language and Second Language Acquisition, as well as electives such as Sociolinguistics and Transnational Literacies.  
Education
Ph.D., Composition and Cultural Rhetoric, Syracuse University, 2014.
M.A., Rhetoric and Writing Studies, San Diego State University, 2010.
TESOL Certificate, Linguistics, San Diego State University, 2009.
B.A., English and Comparative Literature, San Diego State University, 2006.
A.A., Liberal Studies, American River College, Sacramento, 2004.
Publications
"Sociolinguistics for Language and Literacy Educators." Composition Studies, vol. 46, no. 2, 2018, pp. 163-85. 8,592 words.
"Reworking the Policing of Plagiarism: Borrowings from Basic Writing, Authorship Studies, and the Citation Project." Basic Writing, vol. 36, no. 2., 2018, pp. 78-108.

"Translingualism ≠ Code-Meshing: A Response to Gevers' 'Translingualism Revisited.'" Journal of Second Language Writing, vol. 42, 2019, pp. 94-97. (Co-authored with Brooke Schreiber).

"Deconstructing Language Bias in Academia." Academe Blog, 25 May 2018.

"Contesting Standardized English." Academe, May/June 2018.

"Clarifying the Multiple Dimensions of Monolingualism: Keeping Our Sights on Language Politics." Composition Forum, vol. 38, 2018. (Co-authored with Rachael Shapiro).

"Texting to New Perspectives." Inside Higher Education: Views. 31 July 2017. (Co-authored with Madhuri Karak).

"Publication Practices and Multilingual Faculty in U.S. Universities: Towards Critical Perspectives on Administration and Pedagogy." International Advances in Writing Research: Cultures, Places, Measures. Edited by Bazerman, Charles, et al. Series on Perspectives on Writing. Fort Collins, Colorado: The WAC Clearinghouse and Parlor Press, 2012, pp. 373-86.

"The Scholarship of Plagiarism: Where We've Been, Where We Are, What's Needed Next." WPA: Writing Program Administration, vol. 33, no. 3, 2010, pp. 116-24. (Co-authored with Rebecca Moore Howard).
Courses Taught
Introduction to Language Studies
Second Language Acquisition
Sociolinguistics for Language and Literacy Teachers
Translingual Approaches to Writing
Transnational Literacies
Discourse Analysis
English 21001: Academic Writing and Argument*
Freshman Inquiry Writing Seminar: Language and Literacy

*Undergraduate Courses