Raphaëlle Khan
Assistant Professor
Areas of Expertise/Research
International & Global History
International Relations
Building
North Academic Center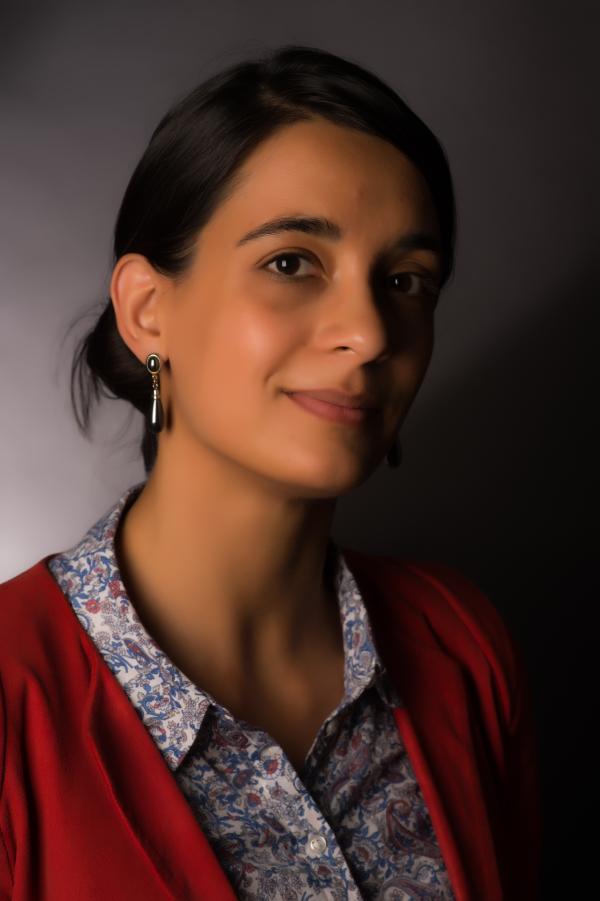 Raphaëlle Khan
Profile
Raphaëlle Khan is an Assistant Professor at the City College of New York- CUNY. She is also an Associate at the Harvard Asia Center.
Her work lies at the intersection of International History and International Relations. She focuses on the international politics of South Asia, both from a historical and a contemporary perspective, with particular interest in the role of decolonised states in shaping and contesting the world order in the 20th century, sovereignty and decolonization, and the foreign policy of emerging powers.
She has published in Modern Asian Studies, The International History Review, and The Journal of Imperial and Commonwealth History. She has co-edited a volume titled Theorizing Indian Foreign Policy (Routledge, 2017) and has contributed to Human Rights, Empires, and Their Ends: The New History of Human Rights and Decolonization (Cambridge University Press, 2020).
She was previously the South Asia Research Fellow at Institut de Recherche Stratégique (IRSEM) in Paris and a Visiting Fellow at the German Institute for Global and Area Studies (GIGA) and at the Center for the Advanced Study of India at the University of Pennsylvania.
Raphaëlle holds a Ph.D. from King's College London and a double Master's degree from the London School of Economics and Political Science (LSE) and the Institut d'Etudes Politiques de Paris (Sciences Po Paris).
Publications
Monograph
-The Struggle for Sovereignty: India, decolonisation, and international organisations, 1919-1961, book manuscript currently under preparation. [Under contract at Columbia University Press.]
Edited Volume
-Theorizing Indian Foreign Policy (Routledge, 2017), co-edited with Mischa Hansel and Mélissa Levaillant.
Published Articles
-'India and Overseas Indians in Ceylon and Burma, 1946-1965: Experiments in Post-imperial Sovereignty', co-written with Taylor C. Sherman, Modern Asian Studies (2021).
-'Disrupting the Empire and forging IR: The role of India's early think tanks in the decolonisation process, 1936-1950s', The International History Review (2021).
-'Sovereignty after Empire and the search for a new order: India's attempt to negotiate a common citizenship in the Commonwealth (1947-1949)', The Journal of Imperial and Commonwealth History (2021).
Book Chapters
-'Between Ambitions and Caution: India, Human Rights and Self-Determination at the United Nations' in ed. Roland Burke, Marco Duranti and A. Dirk Moses, Decolonization, Self-Determination, and the Birth of Global Human Rights Politics (Cambridge University Press, 2020).
-'India as a Norm Claimer: Normative struggles and the Assertion of Sovereignty at the San Francisco Conference (1945)' in ed. Mischa Hansel, Raphaëlle Khan and Mélissa Levaillant, Theorizing Indian Foreign Policy (Routledge, 2017).
-'The Rise of New-Generation Foreign Policy Think Tanks in India: Causes, Contours, and Roles', co-written with Patrick Köllner in ed. Robert Patman, Patrick Köllner, and Balazs Kiglics, Asia-Pacific Diplomacy in Transition: Ideas, Issues, and Institutions (Singapore: Palgrave Macmillan, 2021).
Book Reviews
-Review of Tansen Sen, India, China, and the World: A connected History (Lanham: Rowman & Littlefield Publishers, 2017), South Asia: Journal of South Asian Studies (2021).
-Review of Vineet Thakur, 'An Asian Drama: The Asian Relations Conference, 1947,' The International History Review 41:3 (2019), 673-695. H-Diplo, February 2020.
-Review of Amitav Acharya, East of India, South of China: Sino-Indian Encounters in Southeast Asia (Oxford UP, 2017), Revue Défense Nationale (Summer 2018), 176-178.
Policy Papers and Media Inputs
Policy Papers (selected)
-'L'Inde, une grande puissance militaire ?', in 'L'Inde, une puissance singulière', Questions Internationales No.106, La Documentation Française, April 2021.
-'L'Inde, la souveraineté et la Responsabilité de Protéger', research note, IRSEM, October 2020.
-'UN's 75th Anniversary: India's Past Leadership in Promoting Human Rights at the UN', CASI, India in Transition series, September 2020.
-'Le Sri Lanka, l'Inde et le Pakistan à la Belt and Road Initiative chinoise', research paper, IRSEM, November 2019.
-'Foreign Policy Think Thanks in India: New Actors, Divergent Profiles', co-authored with Patrick Köllner, GIGA Focus Asia, February 2018.
-'The Libyan Operation and Europe's Role in Defence and Security', Institute for Defence Studies and Analyses, Policy Brief, December 2011.
Op-eds
-'India can play leadership role in UNSC', The Hindu Business Line, 16 September 2020.
-'L'Inde et le Monde: Revisiter l'histoire de l'ordre global au vingtième siècle', article, GIS Asie, April 2019.
Media Engagement
France Culture, Radio France International. Topics range from India's foreign policy to the evolution of Asian geopolitics.
Courses Taught
Political Systems of Asia (PSC 23700)
Globalization and Global Governance (PSC 25700)