Ravi Kalia
Professor
Additional Departments/Affiliated Programs
Asian Studies Program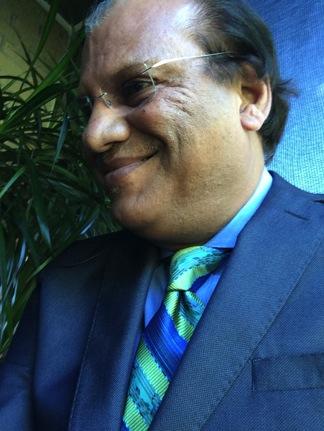 Ravi Kalia
Profile
 Professor Kalia specializes in South Asian studies, particularly urban-architectural history in colonial, post-colonial India. He is the author of Chandigarh: The Making of an Indian City (1987; revised, 1999), Bhubaneshwar: From a Temple Town to a Capital City (1994), and - Gandhinagar: Building National Identity in Postcolonial India (2004, 2005), and Imaging India in the Twentieth Century: An Architectural View (Forthcoming). - His articles have appeared in Habitat International, India Quarterly, Journal of Urban History, Journal of Technology and Science, Planning Perspective, and The Encyclopedia of Conflicts Since World War II, Encyclopedia of India (NY: Gale Thompson, 2006), and in foreign and domestic newspapers. He has received three Fulbright scholarships and numerous other research awards. His courses cover subjects ranging from Architectural History, Urban Studies, Popular Culture, Cinema, and Subaltern Studies.
Education
B.A. (Hons.), M.A., Univ. of Delhi
M.B.A., Ph.D., U.C.L.A.
Publications