Robert Paaswell
Distinguished Professor
Main Affiliation
Civil Engineering
Additional Departments/Affiliated Programs
Grove School of Engineering
Areas of Expertise/Research
Building
Marshak Science Building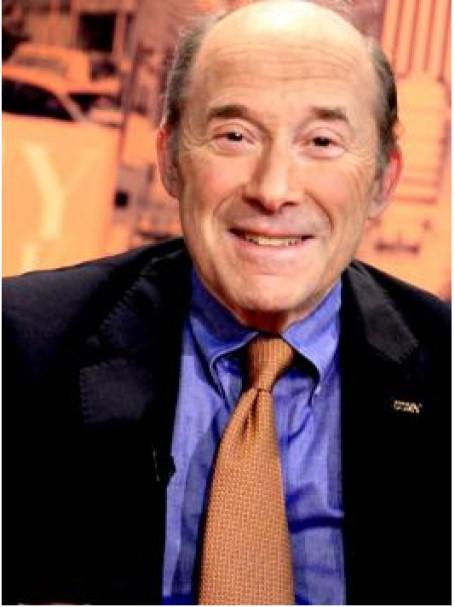 Robert Paaswell
Profile
Dr. Robert Paaswell is the Director Emeritus of UTRC. He directed UTRC since 1990 and has left UTRC to serve as the Interim President of the City College of New York on October 15, 2009. Dr. Paaswell has been involved in transportation operations, management and planning since the late 1960s. During the period 1967-1968, he helped write the Model Cities transportation program for Buffalo, N.Y. One significant result of this program was the initiation and operation of a demand response service for the elderly in the model city area. Paaswell helped organize and design the system, and subsequently monitor and report on its performance.
While a Professor of Civil Engineering at State University of New York at Buffalo (1964-1982), Paaswell organized and directed the Center for Transportation Studies and Research. The Center was responsible for a number of important studies including a seminal study on the transportation disadvantaged, an economic and impact analysis of the Buffalo Light Rail System, Port of Buffalo studies and energy demand studies. He served on a number of Public Committees dealing with regional transportation and development. During the period 1980-1982, Paaswell was Chairman of the Urban Planning Department at SUNY Buffalo.
Paaswell served as Director of the Urban Transportation Center at the University of Illinois, from 1982-1986. During that period he worked with the major transit systems, private providers and other Illinois transit providers. He initiated a training program for mid career professionals in mainland China to address surface transportation issues.
From 1986-1989 Paaswell served as Executive Director (CEO) of the Chicago Transit Authority, the second largest system in the U.S. In that position he initiated Strategic Planning, Program Based Budgeting, Fare Restructuring and a number of other modern initiatives to that property. In addition he developed an agency mission statement, that still serves as good example to the transit community. He was active in APTA and chaired the Mission Statement and Objective task force of the Transit 2000 project. He is a charter member of the APTA R&D committee.
Paaswell is now Director Emeritus of the University Transportation Research Center (UTRC), a federally funded center that provides research and training to transportation professionals throughout USDOT Region II. He has been its Executive Director for 19 years starting in 1990. UTRC conducts a wide range of studies and training programs addressing current and emerging transportation problems. He lectures and consults nationally and internationally on policy and management issues. Paaswell serves as a mediator in a path breaking labor management productivity issue for New York City Transit and has served on a number of MTA Blue Ribbon Commisions.
Highly cited for his work in Transit, Paaswell has served on the Executive Committee of the Transportation Research Board, served as a charter member of the Transit Cooperative Research Program Board, and on the Institute of Transportation Engineers Transit Council. He served as Chair of the Transit Standards Consortium. Board of Directors. Paaswell served as an advisor to the Office of Technology Assessment study on Technology and Urban Areas. He has been invited by the European Economic Community and by the Israeli, Chinese and Japanese Governments to discuss US transportation programs. He has received the Medal for Superior Achievement from the Secretary of USDOT. He is listed in Who's Who in the World, Who's Who in America , Who's Who in Engineering and Who's Who in Finance and Industry.
Education
1965, Ph.D., Rutgers University
1962, M.S., Columbia University
1957, BSCE, Columbia University
Courses Taught
Transportation Engineering and Planning, Transportation Policy
Research Interests
Transportation Policy and Planning
Transit Operations, Management and Organizations
Transportation Investments
Land Use - Transportation Interactions
Publications
Paaswell, R, A New Paradigm for Transportation Planning, Transportation Infrastructure: The Next Hundred Years, APA Planning Service Report, April 2009
Review of, Railway Development: Impacts on Urban Development, Transportation Research Summer 2009
Holguin-Veras J., R. Paaswell and A. Perl, "The Role of Government in Fostering Intermodal Transport Innovation and Research "  in Konings, R., H. Priemus & P. Nijkamp (eds), 2008, The Future of Intermodal Freight Transport; Operations, Design and Policy, Edward Elgar Publishing Limited, Cheltenham, UK. ISBN 978 1 84542 238 7
Chen, C.; Gong, H.; and Paaswell, R. Role of the Built Environment on Mode Choice Decisions: Additional Evidence on the Impact of Density.  Transportation v35, n3, May 2008
Paaswell, R and J Berechman, "Models and Realities: Choosing Transit Projects for New York City", in Policy Analysis of Transport Networks, Geehuizen, M., A. Reggiani, and P. Rietveld (editors) Ashgate Pub, Brookfield, VT,2006
Additional Information
PROFESSIONAL AFFILIATIONS:
Governor's Task Force on Higher Education, appointed by Gov. of NYS, 2007
Metropolitan Transit Authority: Blue Ribbon Commission on Workforce Development 2007
Metropolitan Transit Authority: Blue Ribbon Commission on Construction Excellence 2007
Metropolitan Waterway Alliance, Co Chair – Transit Committee/Ferries 2006-2009
Transportation Research Board - National Academy of Sciences, National Research Council) - Executive Committee Member 1987-1990
Transit Cooperative Research Program, Member - Board of Directors, (1991-1998).
American Society of Civil Engineers – Fellow and Various Positions including Chair of the Committee on Peer Review of Public Agencies
Institute of Transportation Engineers, Fellow and Charter member of Transit Council Transit Standards Consortium: Chairman of Board and Member and former Chair of the Education and Training Council 1997-2005
Licensed Professional Engineer in New York State