Samantha Barrick
Director of Humanities in Medicine & Lecturer
Main Affiliation
CUNY School of Medicine
Areas of Expertise/Research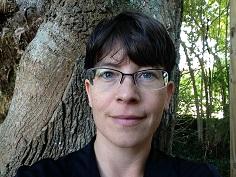 Samantha Barrick
Profile
Samantha Barrick is a Lecturer and Director of Humanities in Medicine at the Sophie Davis School of Biomedical Education. She is the Course Director for the Narrative Medicine FIQWS Course and Health, Medicine, and Society 1 (HMS 1). Professor Barrick coordinates and facilitates narrative medicine sessions with faculty, students and staff at Sophie Davis, and trains student mentors to do the same. She is helping to develop a humanities thread throughout the curriculum. She also teaches in the Program of Narrative Medicine at Columbia University and is a poet & writer.
Education
M.S., 2010, Columbia University, New York
B.A., 1999, New School for Social Research, New York
Courses Taught
Narrative Medicine FIQWS Course
Health, Medicine and Society 1
Training for Wellness and Reflective Practice
Socio-Medical Science 
Research Interests
Research on validated instruments to capture empathy, professionalism and burnout.
Publications
"Infinity and the Construction of Safe Space." In Queering Sexual Violence:
Radical Voices from Within the Anti-Sexual Violence Movement, ed. Jennifer Patterson: Magnus Books, New York, NY. Forthcoming 2014
"Bats" and "20 pinks of the body." Poems. The Ledge Magazine, Belmont, NY. Spring, 2011
"On the Road." Cover article and five poems, Philadelphia City Paper, Philadelphia, PA. 2006
GRIT and tender membrane. A full length manuscript of poetry and memoir. Plan B Press, Philadelphia, PA. 2006
Jelly. Chapbook of poems with accompanying artwork of Theodore Harris and Beandrea Davis. TigerMonkey Alliance, Inc., Philadelphia, PA. 2005