Seiji Shirane
Assistant Professor
Additional Departments/Affiliated Programs
Asian Studies Program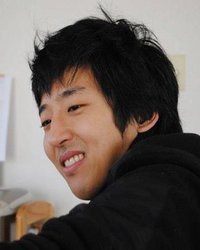 Seiji Shirane
Profile
On leave Fall 2015-Spring 2016 
(SSRC-JSPS Visiting Researcher at the University of Tokyo, Institute for Advanced Studies on Asia).
Professor Shirane specializes in modern Japanese history with a focus on Japan's empire, colonial Taiwan, and Chinese-Japanese relations. 
He is currently working on a book manuscript that examines colonial Taiwan as a regional center for Japan's imperial expansion into South China and Southeast Asia from 1895 to 1945. 
Born in Tokyo and a native of New York City, Professor Shirane has studied and worked several years in Japan, China, and Taiwan. His research has received the support of Fulbright, Social Science and Research Council, Japan Society for the Promotion of Science, and Princeton's Institute for International and Regional Studies.
Education
B.A., Yale University
Ph.D., Princeton University
Courses Taught
Modern Japan
Traditional Japan
War in Modern East  Asia 
Japanese Empire
Chinese-Japanese Relations
Research Interests
Empire, War, Migration, Colonial Education, Historical Memory, Chinese-Japanese Relations
Publications
Mediated Empire: Colonial Taiwan in Japan's Imperial Expansion into South China and Southeast Asia, 1895–1945(book manuscript in progress)