Steven Tuber
Professor
Director of Clinical Training
Main Affiliation
Psychology
Building
North Academic Center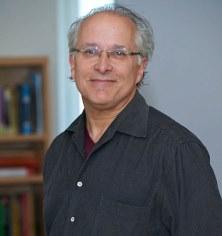 Steven Tuber
Biography & Education
Steve Tuber is the Director of Clinical Training, Program Head and Professor of Psychology in the doctoral program in Clinical Psychology at City College. He is a Diplomate in Clinical Psychology of the American Board of Professional Psychology, a Fellow of the American Academy of Clinical Psychology and a licensed psychologist in New York State. He is also on the teaching faculty of the child psychotherapy program of the William Alanson White Institute in New York. He received his doctoral degree in Clinical Psychology from the University of Michigan and has served as an Attending Psychologist at both Montefiore Medical Center and Roosevelt Hospital in New York City.
Professor Tuber has also been awarded the President's Award for Excellence, City College's highest faculty award, for extraordinary teaching, scholarship and service to the College. 
Degree/Date: B.A. 1975
Institution: Yale University
Specialization: Psychology
Degree/Date: M.A./Ph.D. 1981
Institution: University of Michigan
Specialization: Clinical Psychology
Research Interests
The ways in which internal representations of others and ourselves develop and/or go awry. Use of projective tests as a tool in this investigatory process.
Additional Information
Professional Activities:
Current Projects:
Courses Taught: