Susanna Rosenbaum
Associate Professor
Director, MA in the Study of the Americas
Areas of Expertise/Research
Anthropology
Care/work
Gender
Immigration
Race
The Americas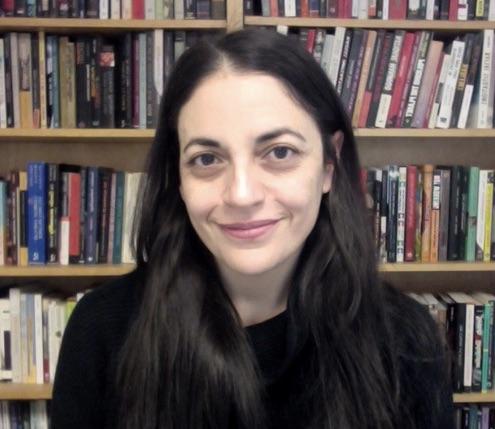 Susanna Rosenbaum
Profile
Susanna Rosenbaum is Associate Professor of Anthropology in the Department of Interdisciplinary Arts and Sciences and Director of the MA in the Study of the Americas. Her research and teaching center immigration, race, and citizenship; gendered labor and neoliberalism; care work; and the Americas. Her book Domestic Economies: Women, Work, and the American Dream in Los Angeles (Duke University Press 2017) examines how Mexican and Central American domestic workers and their primarily white employers seek to achieve the American Dream. Juxtaposing these two groups, it illustrates how immigrant and native-born women work towards that ideal, how each is indispensable to the other's quest, and the abiding importance of reproductive labor to this pursuit.
Education
PhD, New York University
BA, Wesleyan University
Courses Taught
IAS A6119: Cultures of Capital
IAS A6111: Race and Nation in the Americas
IAS A6190: Who Cares: Self-Care and Caregiving in the Americas
IAS 10800: Doing Social Research
IAS 32001/IAS A5070: Making Race in the 21st Century (BA/MA)
WS 10004: Introduction to Women's and Gender Studies
IAS 31216: Women and Work
IAS 31298: Global Intimacies
IAS A6010: Race and Gender in the Americas
IAS A5010: Graduate Research Methodology
ANTH 20104: Cross-Cultural Perspectives
IAS 32182/IAS A5060 Latinos and Race (BA/MA)
IAS 31136: Latinos and Migration
ANTH 31304: Anthropology of Gender
ANTH 31152: Urban Ethnography
Publications
Rosenbaum, Susanna and Ruti Talmor. 2022. Self-Care. Feminist Anthropology 3(2): 362-372.
Rosenbaum, Susanna. 2021. "Women's Work": How the Devaluation of Care Work Hurts Women and the Economy" Ms. Magazine, Feb. 9. https://msmagazine.com/2021/02/09/womens-work-how-the-devaluation-of-care-work-hurts-women-and-the-economy/
Rosenbaum, Susanna and Danielle Zach, editors. 2020. España, Norteamérica, y tiempos de crisis. Madrid: Los Libros de la Catarata. https://www.catarata.org/libro/espana-norteamerica-y-tiempos-de-crisis_105638/
Rosenbaum, Susanna. 2017. Domestic Economies: Women, Work, and the American Dream in Los Angeles. Durham: Duke University Press. https://www.dukeupress.edu/domestic-economies?viewby=subject&categoryid=6&sort=newest
Rosenbaum, Susanna. 2016. 'Todos Sacrifican': Immigrant Organizing and the Meanings of (Domestic) Work. Working USA: The Journal of Labour and Society. 19(2): 187-206.
Rosenbaum, Susanna. 2014. Domestic Disturbances: Immigrant Workers, Middle-Class Employers, and the American Dream in Los Angeles. In When Care Work Goes Global: Learning the Social Relations of Domestic Work, Mary Romero, Valerie Preston, Wenona Giles eds. Farnham, Surrey: Ashgate Books.