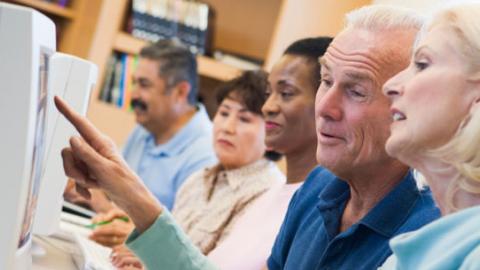 Quest is a vibrant educational and social environment serving nearly 200 retired and semi-retired men and women at the CCNY-CWE campus in the Cunard Building located in the historic Bowling Green and Financial District in lower Manhattan.

Quest's basic concept is that of peer learning and teaching. Members participate fully in study groups through preparation for, and involvement in, discussions in a wide variety of subjects.

Quest offers a comprehensive curriculum of about 40 peer-led courses spanning subjects covering  literature and history to science, politics, current affairs, philosophy, the arts and a guest lecture series. Our members range in age from their early 60s to 90+. In this stimulating, participatory community, there are no exams and no grades. People of all backgrounds are welcome to teach and to learn.  
Go to Website >>