Fall 2014 Students First Magazine
Click on the cover to explore what's inside this edition!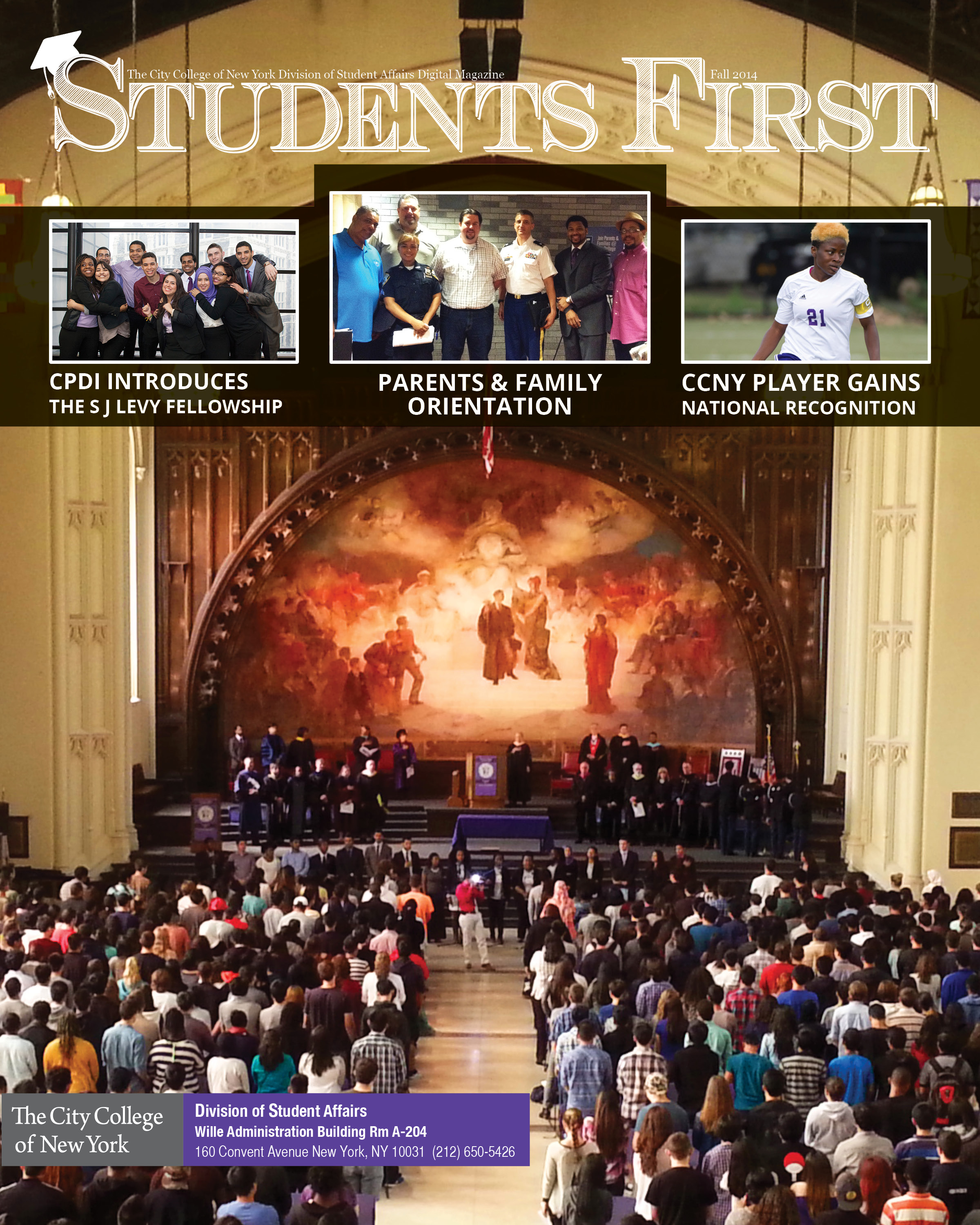 Students First! Newsletter
Browse the archives of our publications to find out what's happening in the City College Community. Learn about students working in the community, the achievements of our alumni and about new services and initiatives offered by the Division.
eNewsletter Archive - Downloadable PDF
Contact Student Affairs
Visit:
Wille Administration Building Room 204
160 Convent Avenue
New York, NY 10031
Call:
212 650 5426