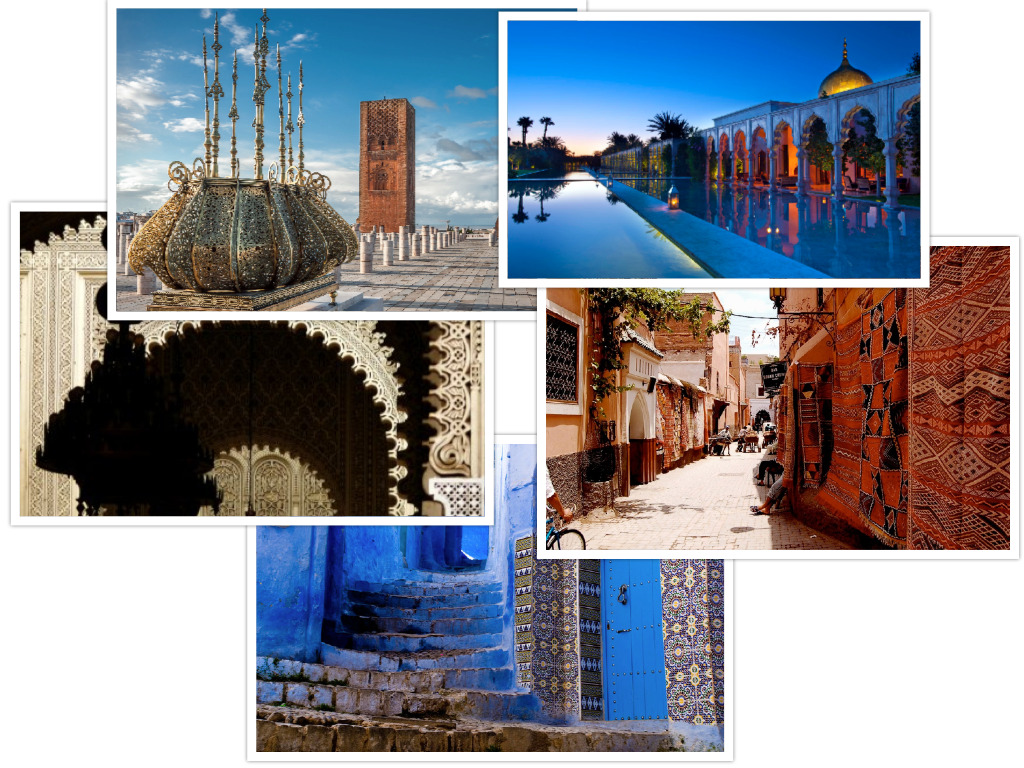 Summer 2018
Dates: May 29 - June 30
Credits: 4
Our Arabic learning program is offered through the Center for Cross-Cultural Learning. The Center for Cross-Cultural Learning is located in the "medina", the old section of Rabat, the country's capital. Rabat is located on the Atlantic coast and is considered to be a pleasant city with many gardens, beaches, cafés, movie theaters, restaurants, and shops. The architecture and spatial organization of the CCCL buildings are typical of centuries-old Moroccan architecture and revealing of the cultural and social subtleties that still characterize everyday life in Morocco.
You will reinforce your learning process through cultural excursions around Morocco that take you to various areas of the country, to mountainous towns, desert camps, coastal cities and remote villages. You will not only meet and converse with locals from different tribal backgrounds, but also experience the joys of Morocco, driving through the High Atlas mountains, riding camels in the desert, enjoying tea with nomads and walking through the narrow and beautiful alleys of the imperial cities.
Before your arrival to Morocco, you will be sent preparatory materials that will help you prepare yourself for your study abroad program and answer questions you might initially have prior to your trip. Upon arriving to Morocco, you will attend a orientation that will give you an in-depth overview of the historical, political, religious and social backgrounds of Morocco, as well as descriptive discussions on the local customs, manners, ethics and the cultural experience of homestay. The homestay experience can be one of the most rewarding and enlightening aspects of study abroad.  You will have the opportunity to share your culture and to learn from other traditions and customs. 
Before you go check the helpful links below:       

Center for Disease Control
- Check for any travel notices.

U.S. Department of State International Travel
- Learn more about your destination.
Consulate General of Morocco
- Not sure if you need a visa? Check here.
---
Important Dates (mandatory meetings):
- Deadline for all Application Materials: Friday,  TBA , 2018 - Interview with Study Abroad: April 24- 27, 2018
- Pre-Departure Orientation: Friday, April 28 at 12:00pm
- Deadline for payment of Program costs and CUNY - Tuition: Friday, April 27, 2018
COSTS
APPLICATION FEE: $300
CUNY TUITION: 4 CREDITS
*PROGRAM FEE: $2,000
AIRFARE: $900 - $1,000 (ESTIMATED)
*PROGRAM COST INCLUDES HOUSING, MEALS, AND FIELD TRIPS. AIRFARE IS NOT INCLUDED.