Open the doors to all. Let the rich and the poor take their seats together, and know of no distinction, save that of industry, good conduct, and intellect.
Townsend Harris, 1847
When Harris founded establishing The Free Academy that became The City College of New York, before the Civil War, he could not have known that "all" would indeed walk through these doors.  Since then, our students have come from around the world –  and now they represent 166 nations, and speak more than 90 languages at home.  Whether they are citizens, permanent residents, undocumented students, or international students who plan to return to the lands of their birth, they are part of the great American Dream.
Meet a few of our dreamers
Taha Abdulla, Ph.D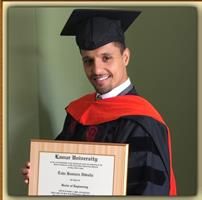 "They call me doctor now—extremely peculiar to my ears! I was born to wonderful parents in Aden, Yemen: One who sacrificed his family time by consistently being across seas (in America) working blue collared jobs to keep his family in Yemen well fed and dignified, while the other was with her kids step by step, being the builder of values of the family. Hard work was never a choice in our house—it was mandated."
Read more >>
Deborah Ayeni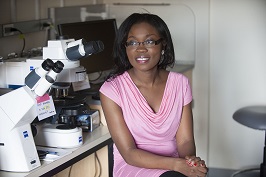 Deborah is a 5th year PhD candidate at the Yale School of Medicine. Her research explores the conundrum of relapse commonly observed in cancer patients following an appreciable response to therapy.
Read more >>
Marisol Cortés
Marisol Cortés (Biochemistry Major, City College Fellow) was born in the small rural town of Cerécuaro in Mexico. At the age of seven, she and her family immigrated to the United States in pursuit of brighter prospects. At City College, she joined the Pharmacology lab of Dr. Eitan Friedman to work closely with Dr. Heike Rebholz on her Parkinson's disease project and fell in love with biochemistry as a tool to help decipher the mysteries of the mind.
Read more >>
Orubba Almansouri, 2016 Salutatorian
This Magic World
Last Updated: 06/10/2019 13:10