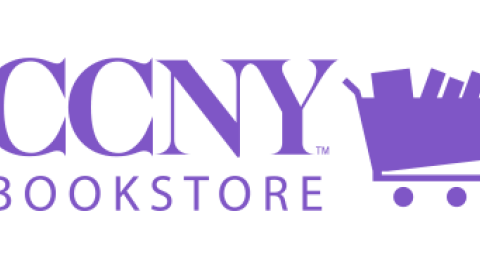 The CCNY Online Bookstore offers:
An average savings of 60% off list price when shopping the Marketplace
Price Match Guarantee on all new books
Free shipping on select orders over $49 with an option to deliver home or to campus
Year-round online buyback where you name the price
Visit the website and order online at CCNYbooks.com
All courses, required materials, and pricing options are displayed in a personalized, easy-to-use page when you login with your school ID and password.
STUDENTS
HOW TO BUY BOOKS:
WHAT CAN YOU PURCHASE ON CCNYBooks.com?
www.CCNYBooks.com will sell textbooks and course materials only. For spirit items, please visit Benny's - the CCNY campus store
HOW TO GET TECHNICAL ASSISTANCE or HELP WITH YOUR ORDER:
Please visit www.CCNYBooks.com/help or Call 1-888-286-8249.
ON-CAMPUS PICK UP
Student can choose to deliver their books to their homes or to the CCNY campus.
If you select the campus delivery option, you can pick up your textbooks at the CCNY campus store in the North Academic Center.
For questions regarding an order, please call 1-888-286-8249 or visit CCNYbooks.com/help.
FACULTY AND STAFF
CCNY's new virtual bookstore, CCNYbooks.com, is now available and equipped to supply all course book selections for all Summer Sessions as well as for the Fall Semester. The online bookstore is proven to offer students substantial savings and to give faculty an intuitive shopping-cart interface, with more options and support services.
Faculty can now submit book information by logging into CCNYbooks.com with their CUNYfirst credentials, accessing their personalized course list, and entering their books and materials. Please click on a short video to preview the CCNYbooks.com online process.
CCNY BOOKSTORE CONTACTS
BENNY'S CAMPUS STORE CONTACT:
212-650-7041
Julian Ramsey, Store Manager
jramsey@ccny.cuny.edu
CCNYBOOKS - VIRTUAL BOOKSTORE ON-CAMPUS CONTACT:
Teresa Scala
(212) 650-6590
tscala@ccny.cuny.edu
For faculty adoption questions related to the virtual bookstore, please contact Teresa Scala.  
For student questions about orders and/or questions related to the virtual bookstore, please see the general FAQ on the bookstore website, or Visit www.CCNYBooks.com/help or Call 1-888-286-8249.