The Langston Hughes Festival and
The City College of New York
Honor Award-Winning Writer Lynn Nottage

Please join us in-person on February 9, 2023 as we celebrate the legacy of Langston Hughes and Lynn Nottage's original and essential work.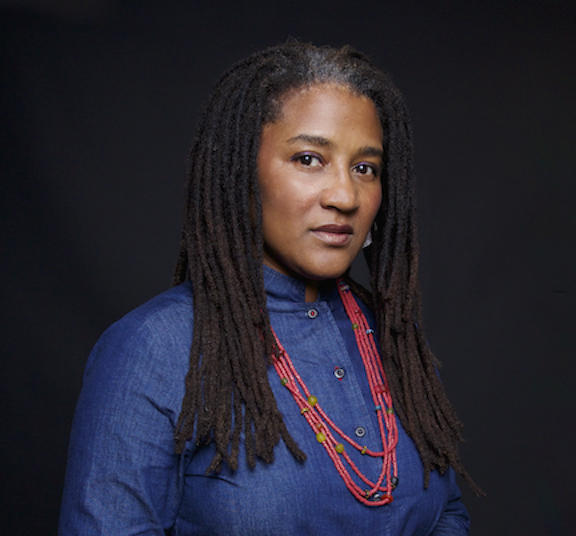 Lynn Nottage is a playwright and a screenwriter, and the first woman in history to win two Pulitzer Prizes for Drama. Her plays have been produced widely in the United States and throughout the world. Recent work includes the book for MJ the Musical (Broadway), the libretto for the Intimate Apparel Opera (LCT), and Clyde's (Broadway, 2ST, Goodman Theater), and co-curating the performance installation The Watering Hole (Signature Theater). 

Past work includes Sweat (2015), Ruined (2008), the book for The Secret Life of Bees (2019); Mlima's Tale (2018); By the Way, Meet Vera Stark (2011); Intimate Apparel (2003); Fabulation, or the Re-Education of Undine (2004); Crumbs from the Table of Joy (1995); Las Meninas (2002); Mud, River, Stone (1997); Por'knockers (1995); and POOF! (1993). She has also developed This is Reading, a 2017 performance installation in Reading, Pennsylvania.

Ms. Nottage is the recipient of a MacArthur "Genius Grant" Fellowship (among other awards), is an Associate Professor at Columbia University School of the Arts, and is a member of the Dramatists Guild.
Please join us on Thursday February 9, 2023 for our in-person celebration on the campus of The City College of New York: our Symposium will take place from 12:30pm-1:45pm in Aaron Davis Hall. Moderated by Jodi-Ann Francis, Associate Director of the Black Studies Program, the conversation will include Laurie Woodard, assistant professor of History at CCNY; Kaitlyn Greenidge, novelist and features editor of Harper's Bazaar; and Quiara Alegría Hudes, Pulitzer-Prize winning playwright, lyricist, and essayist.
Our Evening Celebration will take place from 6pm-8pm also in Aaron Davis Hall. We will have opening remarks from members of our administration, followed by a welcome from our master-of-ceremonies Yahdon Israel; musical performances by the Harlem Chamber Players; a reading by our honoree; a conversation between herself and Salamishah Tillet, the Pulitzer Prize winner for Criticism for her work as a contributing critic-at-large for the New York Times; the presentation of the Langston Hughes Festival medal; and a book signing.
To RSVP for our symposium, please do so here: 
https://www.eventbrite.com/e/44th-langston-hughes-festival-symposium-ho…
To RSVP for our evening celebration, please do so here: 
https://www.eventbrite.com/e/44th-annual-langston-hughes-festival-honor…
Last Updated: 01/27/2023 14:43