Welcome
The Colin Powell School is committed to equipping every student with the information, inspiration, and access to navigate the college-to-career transition, and to achieve a purposeful life.
Newsletter 
Subscribe to our career newsletter! Be the first to learn about scholarship, internship, and work opportunities for all CPS students.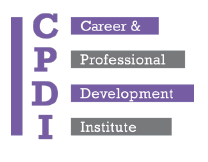 Get your resume reviewed, practice a mock interview, attend career fairs...
and more with City College's Career & Professional Development Institute

Kick start your professional career with this handy Career Handbook!

Learn more about building resumes, drafting cover letters, and making the most out of LinkedIn!

hot-off-the-press jobs, fellowships, and
internship postings for social science majors 
Last Updated: 03/22/2022 09:27