Alexandra E. Stern
Assistant Professor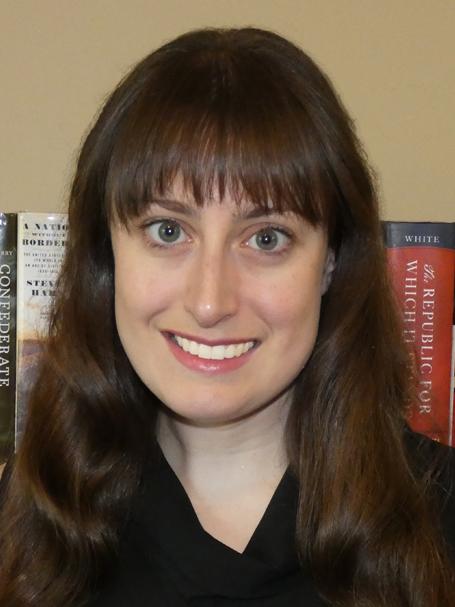 Alexandra E. Stern
Profile
Professor Stern specializes in nineteenth century U.S. and Native American history. A political historian and expert on the Civil War and Reconstruction eras, her research and teaching interests focus on the intersecting histories of race, law, federal power, land, and violence in nineteenth-century America. Her current research investigates the intertwined remaking of U.S. and Indigenous sovereignties after the Civil War and shows how federal Indian policy was a critical arena in which the social and political revolutions of Reconstruction took place. Her current book project, Native Reconstruction, is a Civil War and Reconstruction history of the Five Tribes of Indian Territory (1861-1907) that reveals the ways in which Indian Territory served as a historical laboratory for the federal reforms of Reconstruction. Based on American and Native government sources, it uncovers the Reconstruction politics and priorities that shaped the Five Tribes' forced assimilation as part of the expansion of federal hegemony after 1865.
Before coming to City College, Professor Stern was a Geballe Dissertation Prize Fellow at the Stanford Humanities Center and taught with Stanford's Thinking Matters program. For her work in the classroom, she received Stanford University's Centennial Teaching Award and an Educator Award from the Scholastic Art & Writing Awards.
In addition to her own research and teaching, Professor Stern has worked as an expert consult in Federal Indian Law cases. Most recently she collaborated with Kanji & Katzen, representing the Muscogee (Creek) Nation, in the Supreme Court case Sharp v. Murphy (later decided by the Court in McGirt v. Oklahoma). She is also a trained non-directive writing coach and enjoys organizing and leading academic writing workshops.
You can find the latest on her research and publications at aestern.org.
Education
Ph.D. Stanford University
M.A. Stanford University
B.A. University of Pennsylvania
Research Interests
Civil War and Reconstruction, U.S. West, Greater Reconstruction, U.S. Empire and Nation-State Building, Federal Indian Law, Native Sovereignty, History of Violence
Additional teaching interests include: U.S. Political, Social, Cultural, and Legal History; Native American Political, Intellectual, Social, Cultural, and Legal History
I look forward to offering a wide range of courses on U.S. and Native history, including classes on the Civil War and Reconstruction, Native American history, the American West, and American history as portrayed in musicals. Race, power, land, identity, violence, and nation-state building are key themes in every course I teach.