Ben Vilhauer
Professor, Chair of the Department of Philosophy
Areas of Expertise/Research
Critique of Retribution
Free Will
Kantian Ethics
Philosophy of Punishment
Building
North Academic Center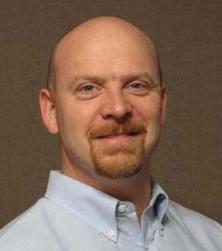 Ben Vilhauer
Profile
Prof. Vilhauer has an A.B. in Philosophy from Harvard and a Ph.D. in Philosophy from the University of Chicago. He is currently Professor and Chair of the City College Philosophy Department. 

His research interests include free will theory, Kantian ethics, and non-retributive approaches to the philosophy of criminal law. He has published a variety of articles on these topics in edited volumes and journals including The Philosophical Quarterly, Philosophical Studies, the Canadian Journal of Philosophy, the American Philosophical Quarterly, and the British Journal for the History of Philosophy.
Publications
Selected Publications
 
"Kantian Remorse with and without Self-Retribution", forthcoming in Kantian Review.
"An Asymmetrical Approach to Kant's Theory of Freedom", forthcoming in The Idea of Freedom: New Essays on the Interpretation and Significance of Kant's Theory of Freedom, ed. Dai Heide and Evan Tiffany. Oxford University Press.
"Free Will Skepticism and Criminals as Ends in Themselves", forthcoming in Palgrave Handbook of Punishment, ed. Matthew C. Altman.
"Reason's Sympathy and Others' Ends in Kant", European Journal of Philosophy, March 2022, Vol. 30, No. 1, pp. 96-112.
"Sages, Sympathy, and Suffering in Kant's Theory of Friendship", Canadian Journal of Philosophy, August 2021, Vol 51, No. 6, pp. 452-467.
"Reason's Sympathy and its Foundations in Productive Imagination", Kantian Review, September 2021, Vol. 26, No. 3, pp. 455-474.
"Deontology and Deterrence for Free Will Deniers", in Free Will Skepticism in Law and Society, ed. Gregg Caruso, Derk Pereboom, and Elizabeth Shaw.  Cambridge University Press, 2019, pp. 116-138.
"Kant's Mature Theory of Punishment, and an 'Ideal Abolitionist' Alternative from the First Critique", in Palgrave Kant Handbook, ed. Matthew C. Altman.  New York: Palgrave Macmillan, 2017, pp. 617-642
"Kant's Theory of Free Will", in The Routledge Companion to Free Will, ed. Kevin Timpe, Meghan Griffith, and Neil Levy.  New York: Routledge, 2016, pp. 343-355.
"Free Will and the Asymmetrical Justifiability of Holding Morally Responsible", The Philosophical Quarterly, October 2015, Vol. 65, No. 261, pp. 772-789.
"Persons, Punishment, and Free Will Skepticism", Philosophical Studies, January 2013, Vol. 162, No. 2, pp. 143-163.