Benjamin Harris
Clinical Professor/Associate Director
Main Affiliation
Psychological Center
Additional Departments/Affiliated Programs
Psychology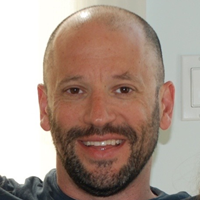 Benjamin Harris
Biography & Education
Benjamin Harris is a licensed psychologist in New York State.  After completing his doctoral training at CUNY in 2007, Dr. Harris did his internship and postdoctoral fellowship in Adult Psychology at Columbia University Medical Center.  He then joined the staff where he worked in the Community Psychiatry and HIV Mental Health Services and supervised and mentored internship and externship trainees.  He continues to consult and teach in that community psychiatry department in an adjunctive role. In 2009, Dr. Harris became the first Associate Director of the Psychological Center.  In 2014, he was promoted to Clinical Professor.  He is also on the Graduate Faculty of Arts and Sciences at the City University of New York.  He has extensive experience working with a socioeconomically and culturally diverse range of child, adolescent and adult populations in individual and group modalities.  Along with Dr. Puñales, Dr. Harris oversees all clinical services at the Psychological Center. He leads the Adult and Child Evaluation Teams, two of the four Clinical Teams, as well as the Supervision & Consultation Teams at the Psychological Center.
Degree/Date: Ph.D. 2007
Institution: The Graduate Center, City University of New York
Specialization: Clinical Psychology
Degree/Date: M.Ed. 1994
Institution: Lesley College
Specialization: Elementary Education
Degree/Date: B.A. 1992
Institution: Wesleyan University
Research Interests
Child Psychopathology and Treatment, Supervision & Consultation; Community Psychology; ADHD; Adolescent development; Role of colleagues in clinical training.
Additional Information
Professional Activities:
Current Projects:
Courses Taught: