Diana B. Greenwald
Assistant Professor
Main Affiliation
Political Science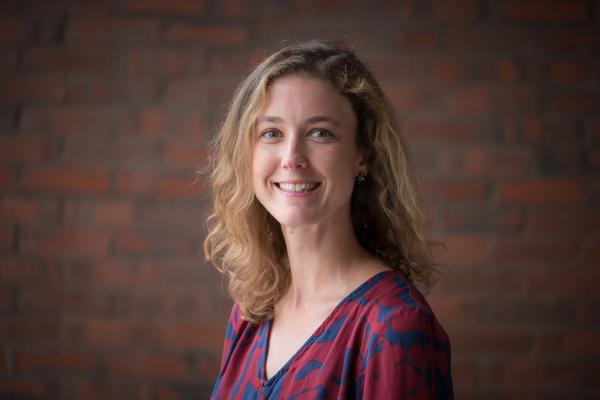 Diana B. Greenwald
Profile
Dr. Greenwald's research focuses on the politics of the Middle East, nationalism, conflict, and state-building. She obtained her Ph.D. in political science from the University of Michigan in 2017. From 2017-8, she was Postdoctoral Research Fellow at the Middle East Initiative at the Harvard Kennedy School. Her current book project examines pathways and obstacles to self-rule for nationalist movements, with a particular focus on the Palestinian case. This project draws on elite interviews and local data on policing and taxation collected in the West Bank beween 2014 to 2018. In addition, it includes theoretical and empirical extensions to a wider set of contemporary conflicts over statehood.
Dr. Greenwald's writing has appeared in The National Interest, The Washington Post's Monkey Cage, and Foreign Policy. Her work has been supported by the United States Institute of Peace, the Rackham Graduate School at the University of Michigan, and the Project on Middle East Political Science.
Courses Taught
PSC 24800: Middle East Politics and Government 
In this course, we will gain an understanding of the recent political history of the Middle East and North Africa (MENA), and we will connect theories of comparative politics to developments in the region. We will examine colonialism and decolonization; the rise and fall of Arab nationalism; the role of natural resources, such as oil, in the region's development; the significance of Islam in politics; the Israeli-Palestinian conflict; and the Arab Spring and its aftermath, among other topics. Most of the concepts and theories that we will discuss have their foundation in political science, and the subfield of comparative politics, in particular. However, we will also engage with texts from other fields. In addition to a midterm and a final exam, you will have the opportunity to develop your own ideas for a research project pertaining to MENA politics in the form of a short research memo. At the end of this course, you will be able to engage in informed and civil discussions about regional politics with peers.