Sanjoy Banerjee
Distinguished Professor and Director, CUNY Energy Institute
Additional Departments/Affiliated Programs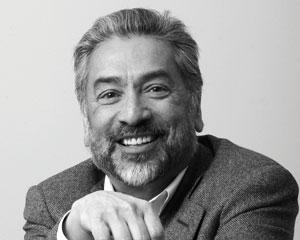 Sanjoy Banerjee
Short Bio
Sanjoy Banerjee is a Distinguished Professor of Chemical Engineering City College of New York
and Director of the City University of New York (CUNY) Energy Institute. Banerjee is also the
Founder and Chairman of Urban Electric Power, spun out of the CUNY Energy Institute to
develop 'beyond lithium' batteries. Banerjee was recruited from UC Santa Barbara, where he
had been Department Chair and previously taught at Berkeley, McMaster University, and
worked at Atomic Energy of Canada, as Director of the Applied Science Division. He has also
served as Mitsubishi Professor at the University of Tokyo, the Burgers Professor at TU Delft, and
at ETH Zurich. He has also served on several advisory boards: NASA Fluid Physics, the oil-
industry Flow Assurance Consortium, and the Advisory Committee on Reactor Safeguards,
congressionally mandated to advise on nuclear facilities.
Education
 Ph.D., University of Waterloo
Research Interests
Multiscale and interfacial phenomena in multiphase systems, dendrite formation and control, conversion electrochemical reactions, turbulence and complexity 
Courses Taught
Thermal/Fluid Sciences: environmental and multiphase transport phenomena