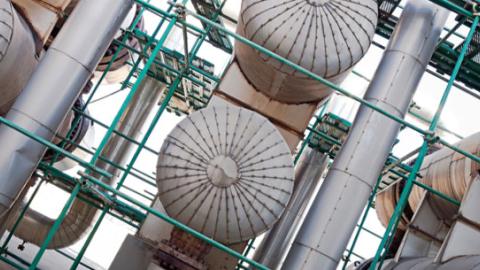 Chemical engineering is a field that is rapidly meeting new challenges in biotechnology, electronics, materials, nanotechnology, biomedical engineering, materials discovery and development, and energy. Chemical engineers transform matter to develop more useful materials; nylon, aspirin, Teflon, and plexiglass are just a few examples of chemically engineered materials that have transformed our society.

At the Grove School of Engineering in the Department of Chemical Engineering, outstanding chemical engineering faculty conduct research in three major areas; Energy & Environment, Materials & Interfaces, and Biomolecules & Biotechnology. The research is supported by external grants from the ACS Petroleum Fund, the Department of Defense, the Department of Education, the National Institute of Health, the National Science Foundation, and many companies such as Bristol-Myers Squibb, Chevron, Con Edison, and Exxon Mobil to name a few.

The Benjamin Levich Institute for Physico-Chemical Hydrodynamics and the CUNY Energy Institute are important institutes housed within the Department of Chemical Engineering that provide researchers with additional research infrastructure and faculty expertise beyond the Department of Chemical Engineering.

City's chemical engineering students pursue Bachelor of Engineering, Masters of Engineering, and PhD degrees in Chemical Engineering, in order to prepare for careers in research and development, product discovery and development, plant design and operation and sales and customer support, as well as management. Our graduates also go on to medicine, biomedical engineering, law, government and environmental protection.
Recent news from our Alumni and the Department can be found in our biannual Newsletter.