Susan L. Perkins
Dean
Additional Departments/Affiliated Programs
Areas of Expertise/Research
Caribbean Ecosystems
Evolutionary Biology
Microbiology
Parasitology
Building
Marshak Science Building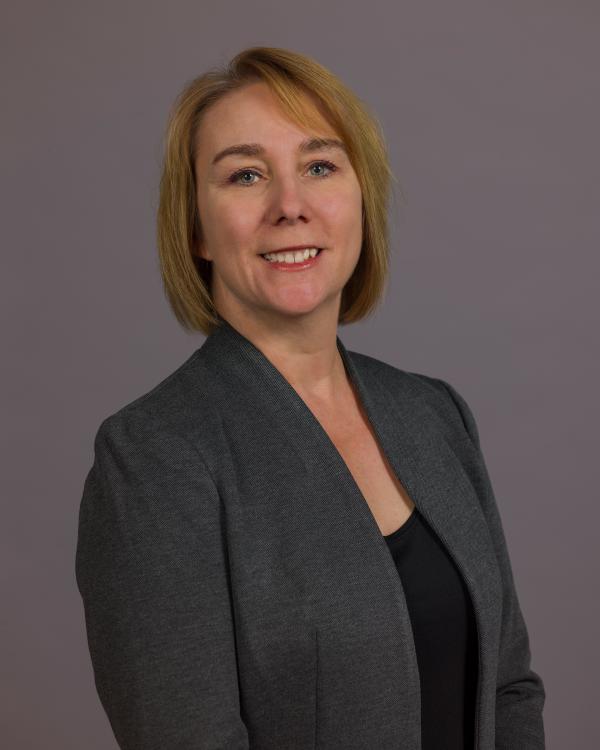 Susan L. Perkins
Education
B.A.    1993.   The State University of New York at Potsdam. Biology, minor in Chemistry.
Ph.D.  2000.   University of Vermont. Biology.
Research Interests
My lab and I have conducted research on a wide array of systems that involve parasitic and other symbiotic relationships with wild organisms. I conduct evolutionary, systematic and genomic research on the Order of parasites that includes those that cause the disease malaria in humans. We have studied these parasites in a variety of hosts ranging from lizards to bats to deer to birds to turtles. Students in my lab have studied other parasites such as trypanosomes, canine heart worm, ectoparasites, and trypanosomes. We are also interested in the causes of variation in the microbiomes of wild vertebrates and arthropods as well as the interactions of parasites and microbiomes in these animals.
Publications
Recent
Winterhoff, M. L., A. S. Achmadi, E. J. Roycroft, H. Handika, R. T. J. Putra, K. M. C. Rowe, S. L. Perkins, K. C. Rowe. In press. Native and introduced trypanosome parasites in endemic and introduced rodents of Sulawesi. Journal of Parasitology.
Siao, M.C., J. Borner, S.L. Perkins, K.W. Deitsch, and L.A. Kirkman. 2020. Evolution of host specificity by malaria parasites through altered mechanisms controlling genome maintenance. mBio 11:e03272-19.
Galen, S., Borner, J., Williamson, J., Witt, C., Perkins, S. 2020. Metatranscriptomics yields new genomic resources and sensitive detection of infections for diverse blood parasites. Molecular Ecology Resources 20:14-28.
Dheilly, N. W., J. Martínez, K. Rosario, P. J. Brindley. R. Fichorova, J. Kaye, K. Kohl, L. J. Knoll, J. Lukes, S. L. Perkins, R. Poulin, L. Schriml, and L. R. Thompson. 2019. Parasite Microbiome Project: Grand Challenges. PLoS Pathogens 15(10):e1008028.
Galen, S. C., K. Speer, and S. L. Perkins. 2019. Evolutionary lability of host associations promotes phylogenetic overdispersion of co-infecting blood parasites. Journal of Animal Ecology 88:1936-1949.
Perkins, S. L. 2018. Parasitology: diversity and inclusion for the future. Journal of Parasitology 104:579-583.
Galen, S.C., R. Nunes, P.R. Sweet, and S.L. Perkins. 2018. Integrating coalescent species delimitation with analysis of host specificity reveals extensive cryptic diversity despite minimal mitochondrial divergence in the malaria parasite genus Leucocytozoon. BMC Evolutionary Biology. 18:128.
Ingala, M., N. B. Simmons and S. L. Perkins. 2018. Bats are an untapped system for understanding microbiome evolution in mammals. mSphere 5:e00397-18.
Galen, S.C., Borner, J., Martinsen, E., Schaer, J., Austin, C. C., West, C., and S.L. Perkins. 2018. The polyphyly of Plasmodium: Comprehensive phylogenetic analyses of the malaria parasites (order Haemosporida) reveal widespread taxonomic conflict.  Royal Society Open Science 5:171780.
Rodriguez, Z.B., S.L. Perkins, and C.C. Austin.  2018.  Multiple origins of green blood in New Guinea lizards. Science Advances. 4: eaao5017.
Ingala, M.R., N. Simmons, C. Wultsch, K. Krampis, K.A. Speer, and S.L. Perkins.  2018. Comparing microbiome sampling methods in a wild mammal: fecal and intestinal samples record different signals of host ecology, evolution.  Frontiers in Microbiology 9:803.
Perkins, S.L. 2018. Malaria in farmed ungulates: an exciting new system for comparative parasitology.  mSphere. 3:e00161-18.
Nada, R.T., Hu, T.H., Zinudin, R., Lee, K.S., Perkins, S.L., and B. Singh.  2018. Malaria parasites of long-tailed macaques in Sarawak, Malaysian Borneo: a novel species and demographic and evolutionary histories.  BMC Evolutionary Biology 18:49.
Yabsley, M. J., R. E. T. Vanstreels, E. S. Martinsen, A. G. Wickson, A. E. Holland, S. M., Hernandez, A. T. Thompson, S. L. Perkins, C. J. West, A. L. Bryan, C. A. Cleveland, E. Jolly, J. D. Brown, D. McRuer, S. Behmke, and J. C. Beasley. 2018. Parasitemia data and molecular characaterization of Haemoproteus catharti from New World vultures (Cathartidae) reveals a novel clade of Haempsorida. Malaria Journal 17:12.
Boundenga, L., S. L. Perkins, B. Ollomo, V. Rougeron, E. M. Leroy, F. Renaud, and F. Prugnolle. 2017. Haemosporidian parasites of reptiles and birds from Gabon, Central Africa. Journal of Parasitology 103: 330-337.
Featured
Perkins, S. L. and J. Schaer. 2016. A modern menagerie of mammal malaria.  Trends in Parasitology. 32:772-782.
Martinsen, E.S., N. McInerney, H. Brightman, K. Ferebee, T. Walsh, W.J. McShea, T.D. Forrester, L. Ware, P.H. Joyner, S.L.Perkins, E.K. Latch, M.J. Yabsley, and R.C. Fleischer. 2016. Hidden in plain sight: cryptic and endemic malaria parasite in North American white-tailed deer (Odocoileus virginianus). Science Advances 2:e1501486.
Falk, B. G., R. E. Glor, and S. L. Perkins. 2015. Clonal reproduction shapes evolution in the lizard malaria parasite, Plasmodium floridense.  Evolution. 69:1584-1596.
Perkins, S. L. 2014. Malaria's many mates: past, present, and future of the systematics of the order Haemosporida. Journal of Parasitology 100:11-25.
Schaer, J.*, S. L. Perkins*, J. Decher, F. Leendertz, J. Fahr, N. Weber, and K. Matuschewski. 2013. High diversity of West Africa bat malaria parasites and a tight link with rodent Plasmodium taxa. Proceedings of the National Academy of Sciences, USA. 110:17415-17419.
Davalos, L. M., and S. L. Perkins. 2008. Saturation and base composition bias explain phylogenomic conflict in Plasmodium. Genomics 91:433-442.
E. S. Martinsen, S. L. Perkins, and J. J. Schall. 2008. A three-genome phylogeny of malaria parasites. Molecular Phylogenetics and Evolution 47:261-273.
Waltari, E., R. J. Hijmans, A. Townsend Peterson, A. S. Nyári, S. L. Perkins, and R. P. Guralnick. 2007. Locating Pleistocene refugia: comparing phylogeographic and ecological niche model predictions. PLoS ONE 2:e563.
Perkins, S. L., and J. J. Schall. 2002. A molecular phylogeny of malaria parasites recovered from cytochrome b gene sequences. Journal of Parasitology 88:972-978.
Perkins, S. L. 2001. Phylogeography of Caribbean lizard malaria: tracing the history of vector-borne parasites. Journal of Evolutionary Biology 14:34-45.
Perkins, S. L. 2000. Species concepts and malaria parasites: detecting a cryptic species of Plasmodium. Proceedings of the Royal Society of London B 267:2345-2350.
Courses Taught
I will be teaching a course called "Disease and History" as part of Summer Session 2.