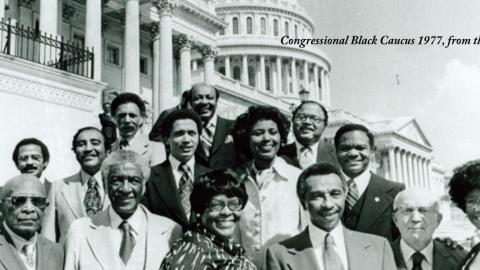 The Charles B. Rangel Center is committed to helping ensure that those who serve the public mirror the rich tapestry of cultures, faiths, and ethnicities that make us who we are as a society.
The Center approaches that mission, which has been fundamental to the Honorable Charles B. Rangel's lifelong service, with a set of inter-related programs designed to support student achievement and to advance research on issues related to diversity in public service.
The Center provides support to students enrolled in CCNY's Master's Program in Public Administration (MPA), a master's program that prepares students, many from groups traditionally underrepresented in public service, for management jobs in government agencies and nonprofit organizations. 
The Center also supports an archive of important Congressional papers, the core of which are the documents and other materials donated by Congressman Charles B. Rangel.
We at The City College of New York and the Charles B. Rangel Center for Public Service are proud to share Congressman Rangel's vision for our country and to dedicate our efforts to help make this worthy mission a reality.