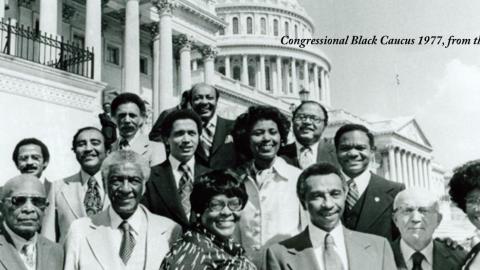 The Charles B. Rangel Center for Public Service is committed to helping ensure that those who serve the public mirror the rich tapestry of cultures, faiths, and ethnicities that make us who we are as a society. 
The Rangel Center provides support to students enrolled in CCNY's Master in Public Administration (MPA) Program, a graduate program that prepares degree candidates – especially those from communities traditionally underserved and intentionally marginalized – with the skill and capacity to drive equitable change in mission-driven organizations. The goal is to provide MPA students with the same rich academic experience that is taken for granted at better financed private institutions, so that the next generation of public service professionals may be inclusive of the multitude of perspectives and diverse experiences that define our communities, here in NYC and beyond.
The Rangel Center also supports an archive of important documents pertaining to the public service careers of members of groups underrepresented in many aspects of public service. The core of the collection is the Congressional papers and other materials donated by Congressman Charles B. Rangel, including thousands of letters, photographs, articles, awards, speeches and other material from Congressman Rangel's 46-year career. The archives are available through the CCNY library's archives division and serve as a resource for students, faculty, and scholars interested in advancing research on US politics in general, as well as on the particular topic of diversity in US public service.
We at The City College of New York and the Charles B. Rangel Center for Public Service are proud to share Congressman Rangel's vision for our country and to dedicate our efforts to help make this worthy mission a reality.