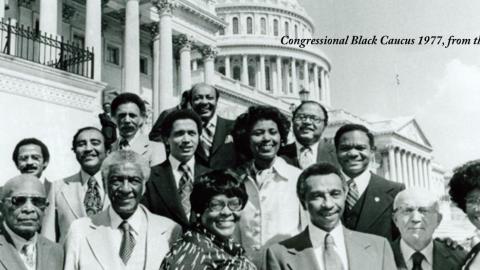 The Charles B. Rangel Center for Public Service is committed to helping ensure that those who serve the public mirror the rich tapestry of cultures, faiths, and ethnicities that make us who we are as a society. 
The Rangel Center provides support to students enrolled in CCNY's Master in Public Administration (MPA) Program, a graduate program that prepares degree candidates – especially those from communities traditionally underserved and intentionally marginalized – with the skill and capacity to drive equitable change in mission-driven organizations. The goal is to provide MPA students with the same rich academic experience that is taken for granted at better financed private institutions, so that the next generation of public service professionals may be inclusive of the multitude of perspectives and diverse experiences that define our communities, here in NYC and beyond.
The Rangel Center also supports an archive of important documents pertaining to the public service careers of members of groups underrepresented in many aspects of public service. The core of the collection is the Congressional papers and other materials donated by Congressman Charles B. Rangel, including thousands of letters, photographs, articles, awards, speeches and other material from Congressman Rangel's 46-year career. The archives are available through the CCNY library's archives division and serve as a resource for students, faculty, and scholars interested in advancing research on US politics in general, as well as on the particular topic of diversity in US public service.
We at The City College of New York and the Charles B. Rangel Center for Public Service are proud to share Congressman Rangel's vision for our country and to dedicate our efforts to help make this worthy mission a reality.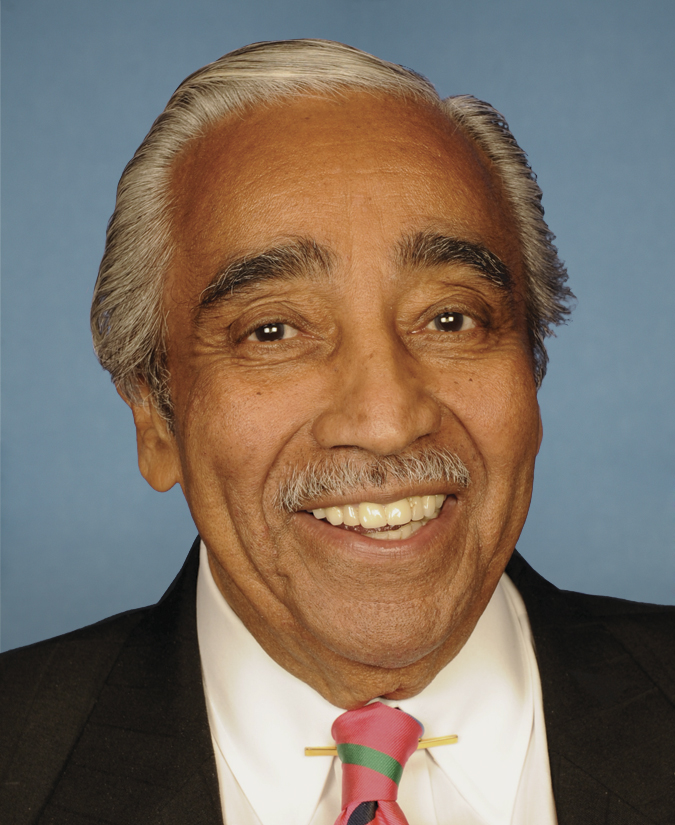 Congressman Charles B. Rangel served New York's 15th Congressional District for nearly 50 years. Congressman Rangel combined a dedication to the specific needs of his Harlem and Washington Heights constituency with an expansive viewpoint that led him to leadership on a broad range of national and international issues in the House of Representatives. From Harlem to South Africa, from affordable housing to help for the unemployed, from tax legislation to international trade, his work has always been characterized by a fundamental commitment to equity, justice and inclusion.

As Chair of the Committee on Ways and Means, Congressman Rangel was a major voice for equity in the Internal Revenue Code and proposed tax legislation. As a Congressional advisor to the U.S. Trade Representative and a member of the President's Export Council, he worked tirelessly to build consensus on international trade matters. In addition, he authored several landmark bills, including the $5 billion Federal Empowerment Zone demonstration project to revitalize urban neighborhoods throughout America; the Low Income Housing Tax Credit, which helped finance 90% of the affordable housing built in the U.S. in the last 10 years; and the Work Opportunity Tax Credit, which has provided thousands of jobs for underprivileged young people, veterans, and ex-offenders.

As chairman of the Congressional Narcotics Abuse and Control Caucus, Congressman Rangel lead national efforts to reduce the flow of drugs into the United States and to solve the nation's continuing drug abuse crisis.

He is a founding member and a former chairman of the Congressional Black Caucus. He also served as chairman of the New York State Council of Black Elected Democrats and as a member of the House Judiciary Committee during the hearing on the articles of impeachment of President Richard Nixon.

Awarded the Purple Heart and Bronze Star for his service in the Korean War, Congressman Rangel has authored several pieces of legislation to benefit minority and women veterans, including a successful bill that established the Office of Minority Affairs within the Department of Veterans Affairs. In the area of foreign affairs, he played a vital role in ending the apartheid regime in South Africa and restoring the democratic government in Haiti.