Leading Change, Shifting Power
The Master in Public Administration program, housed in the Colin Powell School for Civic and Global Leadership, prepares degree candidates – especially those from communities traditionally underserved and intentionally marginalized – with the skill and capacity to drive equitable change in mission-driven organizations. Our program, located on the culturally rich City College campus, embedded in historic Harlem, commits to cultivating leaders ready to reimagine our public sector systems.
The emergent and intersectional nature of society's biggest challenges - environmental degradation, racial injustice, health disparities, and inequality in all its forms - call for a new brand of public service management. Our program invites students to co-create a social justice leadership practice that is values-driven and inclusive of the multitude of perspectives and diverse experiences that define our communities. Now more than ever, we need public sector professionals who are committed to shifting power in ways that support the rich tapestry of cultures, faiths, and ethnicities that make us who we are as a society.
Core Values
Three core values guide how the program supports the next generation of public service professionals:
Social Justice Leadership: a commitment to driving efforts that undo systemic inequities
Public Service Management: a commitment to managing change in the public's interest 
Community Power + Action: a commitment to community based work and grassroots movement building 
Core Objectives
The MPA Program commits to delivering a high quality graduate program experience focused on three core objectives:
Equip degree candidates with essential public sector managerial skills and competencies
Expose degree candidates to socially impactful and personally rewarding job opportunities and career pathways in public service 
Expand degree candidates' networks in ways that catalyze professional growth and that scale collective impact 
---
The MPA Team
Bobby Derival
Executive Director
Shepard Hall Room 1
rderival@ccny.cuny.edu
Linkedin | Staff Profile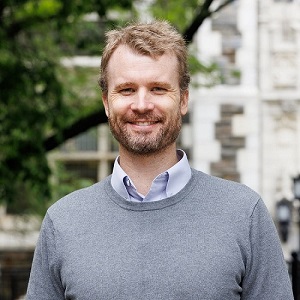 James Suggett
Program Coordinator
Shepard Hall Room 1
jsuggett@ccny.cuny.edu
Linkedin | Staff Profile
The MPA Program is generously supported by the Charles B. Rangel Center for Public Service.