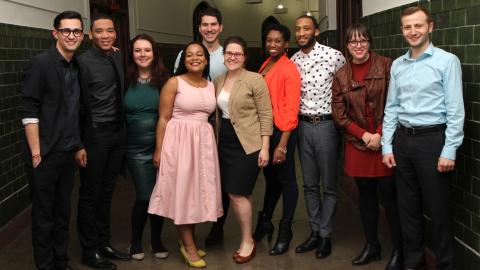 DID YOU KNOW?
7/5/8
ONE Show Pencils/
Merit Winners/
Client Pitch Finalists
$175,000
Capstone Funding Since 2014
Insightful Copywriters. Nimble Strategists. Business-Minded Art Directors. Integrated PR Pros. Data-Driven Storytellers. Human-Centric Brand Managers. Integrated Media Planners.
Master UP at BIC where students aren't just multi-talented, multi-cultural, and cross-disciplinary, many are working professionals (ask your boss about getting reimbursed for tuition). PLUS, it's an unsurpassed value: a BIC MASTER's degree in New York City is just $30,000 in-state --around $40,000 for non-residents. 
Enter the BIC website HERE. Let's stay in touch >> CLICK HERE. 
For general CCNY admission requirements, please visit the CCNY Graduate Admissions.  Want to learn more? Contact us HERE.