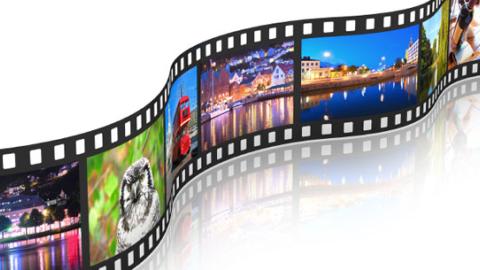 The Cinema Studies Program of the Department of Media & Communication Arts at City College offers a Minor to highly motivated students who wish to learn about the art, history, and theory of motion pictures and related screen arts.

The Minor assumes that audiovisual storytelling is one of the central experiences of life today. We experience the world largely as it is presented to us through moving images. Thus the Minor seeks to develop critical thinking skills for analyzing and interpreting not only films themselves but also their contexts of creation, production, exhibition, and reception. The Minor takes an international view of cinema in order to prepare students for life in a globalized world. Films are both a mirror of the world in its diversity and a lamp to shine light upon it.

Thus students may use the Minor as a means of amplifying their studies in other disciplines. Films are now regularly understood as important documents for all fields of the arts, humanities, and social sciences.

The City College of New York boasts the oldest continuous curriculum in the study of motion pictures of any university in the USA. Founded by avant-garde filmmaker and film theorist Hans Richter in 1940, the study of film at City College has always been a dynamic part of its academic life. In recent decades, the curriculum has been centered in the Department of Media & Communication Arts. However, the Minor draws from a broad range of film related courses across the disciplines taught by expert faculty.
 
Timing of Courses
You can start taking courses as early as freshman year. The first step is MCA 121: Introduction to Film Studies, which is offered every semester. Some students choose to spread the other four courses over a period of several years. Other students like to concentrate the four courses in a single year. In fact, there is no rule. The Minor is flexible in meeting the best rhythm for your learning and intellectual growth.
 
Availability of Internships
Internships are not accepted as part of the five course sequence. But, yes, there are possibilities to find internships in programming or curating that generate elective credits. Please consult the Program Director, Professor Jerry W. Carlson.
 
The Value of a Cinema Studies Minor
Will the Minor in Cinema Studies qualify you to be the next president of Warner Brothers just after graduation? Probably not. But who knows? What the Minor does is give you a broader, keener set of critical thinking and writing skills about the media environment of the 21st century and its consequences. These are skills that can be applied directly and indirectly in any number of professional settings. In addition, the Minor is good preparation for advanced studies in the humanities or social sciences. Last but hardly least, the Minor doesn't deny you the pleasures rendered by moving images; to the contrary, it intensifies and enriches those pleasures, no small treasure to carry with you for a lifetime.