BE, Chemical Engineering
Jamaican-born Dane Christie has already worn several hats in life, from professional baseball player to construction worker. Now he heads to Princeton University for a PhD with a fellowship in hand. He will graduate with a Bachelor of Engineering in Chemical Engineering and a 3.88 GPA.

Through it all, Dane has carried with him the advice of his pitching coach: "Always work hard and do your best, because you never know who is watching you." It helped him persevere when the odds seemed against him.

Dane graduated from high school in Jamaica without the grades or the money for college. He felt directionless until a neighbor suggested that the towering leftie should try his luck at baseball. At 18, he had never played, but the training camps of the Dominican Republic taught him to pitch, persevere and speak Spanish. He eventually signed with the Toronto Blue Jays organization.

His mother insisted he keep applying to colleges while he played, and, in a twist of fate, the acceptances arrived just before his release from the team. Dane moved to New York and started working in construction to save for his tuition at Hostos Community College.

There he chose chemical engineering and worked with minority middle school students to attract them to science. Dane soon shifted to full-time study in chemical engineering at CCNY.

When he applied his work ethic to his research in the labs of Professor of Chemistry John Lombardi and Associate Professor of Chemical Engineering Ilona Kretzschmar, Dane discovered something new: "For me, working in a laboratory is as peaceful as walking in the park."

The student-teacher partnership between Dane and Professor Kretzschmar also earned the two the Provost's Mentoring Award in Architecture, Biomedical Education, Engineering and Science.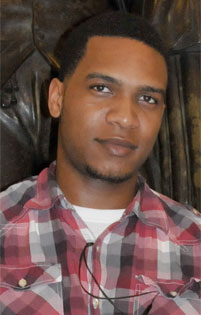 "Always work hard and do your best, because you never know who is watching you."
- Dane Christie