BA/MA, History & Political Science
Division of Humanities & Arts and the Colin Powell School for Civic & Global Leadership
 
Erwin Fernandez has been the epitome of boundless energy and intellectual curiosity.  He put himself through City College working as a full-time security officer, mostly on the overnight shift, while pursuing a double BA/MA major in history and political science. He graduates with a 3.70 GPA.  
Along the way, he also found time to establish a tutoring program in his Washington Heights neighborhood, in his fervent belief that everyone should have access to the resources that can enable them to pursue a higher level of education. Since 2009, he has mentored numerous underprivileged youth in the program.
Mr. Fernandez' passionate commitment to the disadvantaged also led him to volunteer for the New York Public Interest Research Group, a student-directed research and advocacy organization whose City College branch was once led by Barack Obama.
Spending last summer at Stanford University researching the legal implications of a proposition to ban bilingual education in Arizona reinforced his decision to prepare for law school as a Skadden, Arps Honors Program Scholar.  
"It pushed me to look beyond tutoring and mentoring for ways to empower my community," he said.  "Most importantly, it made it clear that I needed a J.D. (Juris Doctor degree) to continue my struggle to educate my community. Earning a J.D. will allow me to pursue a career that combines my passions for teaching, research, community service and legal advocacy."
Mr. Fernandez, whose other awards include the Sidney Jacoff Graduate Scholarship in 2012, has been admitted to several top tier law schools.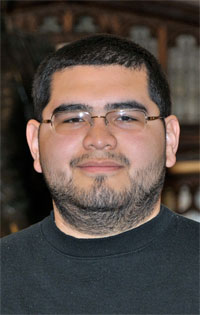 "Earning a J.D. will allow me to pursue a career that combines my passions for teaching, research, community service and legal advocacy."