M Arch
Bernard and Anne Spitzer School of Architecture
 
As a marketing major at New York University, San Diegan Michele Flournoy saw an exhibition at the Museum of Modern Art called "Groundswell" that sparked an interest in urban design. She didn't act on that interest, however. Instead, she returned to California to work for a strategic marketing consultancy in San Francisco.
Two years, later, she came back to New York to work for a wine importer while she cultivated her interest in architecture by helping a non-profit that was building Peru's first sustainably designed hospital. Eventually she enrolled in the Spitzer School of Architecture's master's program, where she will graduate in May.
Her marketing background would come in handy as she immersed herself in the first year of the three-year program.  
"The presentation-based communication to clients was the same as what I was doing when I was consulting, but instead of using PowerPoint, I was working in Adobe Suite and auto CAD programs," she said. "The graphics are a lot better."
Michele's interest in urban design came to good use when she was awarded the 2012 Max Bond Scholarship. As an intern with the J. Max Bond Center on Design for the Just City, she worked with Director Toni Griffin on the Legacy City Design Initiative and a related conference held last November in Detroit.
She also put her interest in sustainable design to use by doing an independent study project with classmate Tiffany Kimmel to design a roofing system for the Yantaló Hospital Volunteer House in northern Peru that doubles as a water collection system. In January, Michele made her fifth trip to Yantaló, where she is also a board member of the Yantaló International Volunteer Organization.
After graduation, Michele plans to work on urban-scale architecture either in the public sector or with a design firm.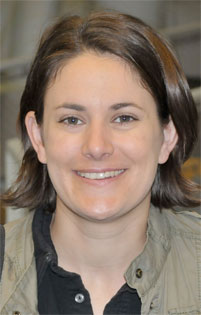 "The presentation-based communication to clients was the same as what I was doing when I was consulting, but instead of using PowerPoint, I was working in Adobe Suite and auto CAD programs."