BA, Political Science
After her military service, Israeli Ayelet Haran wanted to become a dancer and set off for San Francisco to follow that dream. While living on the Left Coast she acquired an interest in the wine industry that would help her to find employment back home in Israel. When she went to the United States a second time, she came to New York to dance and attend college. She joined a modern dance troupe and enrolled at CCNY.
At first, she wanted to pursue a career in brand management, but her interests changed when she took an introductory political science class. Her academic achievements got her teachers' attention and she went on to earn numerous honors and special opportunities.
As a City College Fellow, she was able to use her interest in national identity and wine to conduct independent research in France on how the European wine industry reform was affecting that country's identity. In her senior year, she became a Colin Powell Fellow and prepared policy briefs on expanding the H1B visa program and structuring a treaty to improve coordination between NAFTA and MERCOSUR.
Ayelet, who carries a 3.94 G.P.A., has been accepted into the Master of Public Administration program at Columbia University's School of International & Public Affairs. Her goal is to do public interest work related to fair trade.
"If you are a hard-working student, there are so many opportunities to learn and grow (at CCNY)," she says. "The faculty is exceptional, and they are willing to give you their all if you are willing to put in the work. For someone who didn't have family connections in the United States, that made a huge difference."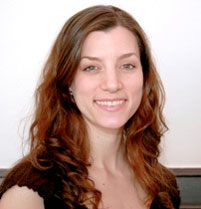 "If you are a hard-working student, there are so many opportunities to learn and grow (at CCNY)."
- Ayelet Haran