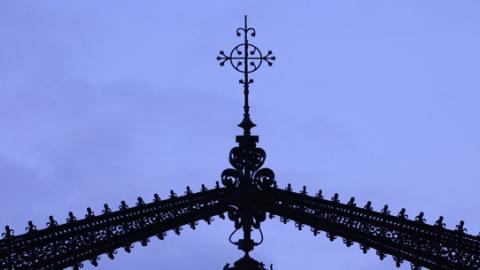 Mission 
The mission of the City College Office of Institutional Research (CCNY IR) is to make data accessible and useable for the CCNY community. The office operates as two units. The Data Reporting unit oversees the use of census data for internal data analysis, benchmarking, assessment, and external communication. The Data Analytics unit manages a dynamic data warehouse for exploring student success and informing enrollment management and strategic initiatives. Together, these units serve as the primary data steward for the College, guiding College offices in their use of data for internal and external reporting, planning, and decision-making.  
Goals:
Advance data documentation, data validation processes, and security protocols 
Make data access more convenient
Assess the data needs of campus stakeholders and translate data into useable information 
Our Work
The Office of Institutional Research (OIR) publishes an annual compendium of data that describes our students and faculty, including enrollment, undergraduate majors, retention, graduation trends, and degrees granted, as well data on gender, ethnicity and national origin. The Office also publishes information about sponsored programs and college expenses data.
In addition to the annual publication of institutional data, the OIR also responds to individual requests for data from several constituencies within the institution, including the following:
Academic Divisions, Schools & Programs
• Architecture • Biomedical
• Center for Worker Education  • College NOW
• Education • Engineering
• Gateway • Humanities & Arts
• Colin Powell School • Science
Administrative Offices
• Admissions • Alumni • Bursar • Department Self-studies
• Evaluation and Testing [Course & Teacher Surveys]
• Finance • President • Provost • Public Relations
• Registrar [e.g., staff teaching/workload load reports]
• SEEK reports • Student Affairs [NCAA reports, Student Surveys]
Finally, the OIR provides institutional data to several external agencies, including but not limited to, the Integrated Post-Secondary Education Data System (IPEDS), New York State Education Department, and the Middle States Commission on Higher Education.
H E Wille Administration Building
160 Convent Avenue
New York, NY 10031

p: 212-650-8349
f: 212-650-6833
e:  ir@ccny.cuny.edu