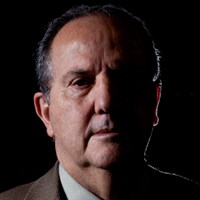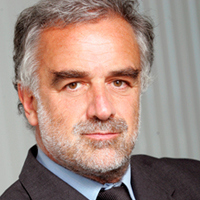 UN investigator Juan E. Mendez, International Criminal Court prosecutor Luis Moreno Ocampo, headline panels March 27, April 2
The City College of New York Human Rights Forum will host two leaders in the global fight to stem crimes against humanity: Juan E. Mendez, March 27, and Luis Moreno Ocampo, April 2. Setting the stage for the talks will be a screening on March 27 of the documentary "Watchers of the Sky."
Mr. Mendez, the United Nations special rapporteur on torture and other inhuman punishment will appear with Amrit Singh, senior legal officer for the National Security and Counterterrorism Program at the Open Society Justice Initiative in New York, 6:30 p.m. Thursday, March, 27, in Room 558, Shepard Hall, on the City College campus. They will discuss the volatile and troublesome relationship between national security and the inhumane treatment of individuals suspected or accused of threats.  
Mr. Ocampo, the first prosecutor of the International Criminal Court, will appear with Lynda Hammes, publisher of "Foreign Affairs," 6:30 p.m. Wednesday, April 2 at CCNY's Center for Worker Education. They will review the International Criminal Court's ongoing work, notably in the Balkans and the Sudans, as well as efforts to create more awareness for human rights.
Dr. Rajan Menon, Anne and Bernard Spitzer chair of international relations in the Colin Powell School for Civic and Global Leadership, will moderate both panels.
"Watchers of the Sky" will be shown 12:30 p.m. Thursday, March 27, in Room 558, Shepard Hall. The documentary interweaves four stories of remarkable courage, compassion, and determination, while setting out to uncover the forgotten life of Raphael Lemkin - the man who created the word "genocide," and believed the law could protect the world from mass atrocities.
The film received a special jury award for use of animation and an editing award at the 2014 Sundance Film Festival. It was inspired by Samantha Power's Pulitzer Prize-winning book, "A Problem From Hell."
The Human Rights Forum is a series of lectures, conversations, film showings, and exhibitions sponsored by the Colin Powell School for Civic and Global Leadership, the Division of Humanities and the Arts, and the Division of Interdisciplinary Studies at the Center for Worker Education. Forum events are free and open to students, faculty, and community members. For more information about these events, visit http://www.humanrightsccny.org.
The City College main campus is at 160 Convent Ave., New York, N.Y. Please refer to the campus map for the location of Shepard Hall. The Center for Worked Education is located at 25 Broadway, New York, N.Y.
To RSVP for the event, please email mchristopher@ccny.cuny.edu .
About The City College of New York
Since 1847, The City College of New York has provided low-cost, high-quality education for New Yorkers in a wide variety of disciplines. More than 16,000 students pursue undergraduate and graduate degrees in: the College of Liberal Arts and Sciences; the Bernard and Anne Spitzer School of Architecture; the School of Education; the Grove School of Engineering; the Sophie Davis School of Biomedical Education, and the Colin L. Powell School for Civic and Global Leadership. U.S. News, Princeton Review and Forbes all rank City College among the best colleges and universities in the United States.