CCNY announces the 2019 Stanford/CCNY Summer Research Scholars
May 28, 2019—Five City College undergraduates from CCNY's Division of Humanities and the Arts are California-bound next month, thanks to a unique opportunity awarded annually by the Stanford University/CCNY Summer Research Program in the Humanities. Established in 2013 on Stanford's campus, the individual research and mentoring program is designed for CCNY students considering graduate school, and specifically doctoral research, in the humanities and arts. Students receive a $3,000 stipend, on-campus room and board and $600 to cover travel expenses.
This summer, the following CCNY undergraduates will spend from June 24 through August 16 on Stanford's Palo Alto campus: History majors Haider Altaf, Susan Evans and Kendrick Zapata (pictured); Philosophy major Sean Apparicio; and English major Jonah Quest.
In the fall, three Stanford humanities graduate students will come to teach at CCNY.
Six architecture students are WX Scholars
Sept. 28—Six architecture students, from
The Bernard and Anne Spitzer School of Architecture
at City College, are recipients of WX New York Women Executives in Real Estate scholarships. The
WX Scholars Program's
goal is to encourage and support bright and talented young women pursuing careers in real estate and related professions in the New York metropolitan area.
Bachelor of Architecture students Cindy Santamaria, Justyna Drozdz, Peiying Jiang, Vionna Wai, Wei Ying Zhang and Master of Architecture student Kathleen Bender have all received scholarships. They have received this honor for their high academic and design achievement, and their potential for success in business.
As graduates of the Class of 2017, the group of WX Scholars have access to the WX Mentoring Program, which matches them with WX mentors in respective facets in the real estate industry and each will benefit from the mentors' professional experience. Throughout the year they will continue to interact with their mentors and attend activities that offer networking opportunities as they enter the workforce.
Master of Landscape Architecture student Robynne Heymans '18 also received a WX Summer Internship Grant for the previous summer. The grant supported her summer position with the National Park Service as a landscape architecture intern at Gateway National Recreation Area.
BIC Alumnus is named 4A's 100 People Who Make Advertising Great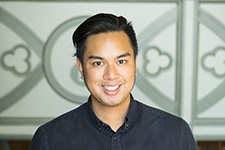 Sept.1—Chris Villanueva, a graduate of City College's master's program in Branding and Integrated Communications, is named 4A's 100 People Who Make Advertising Great. This honor is part of 4A's 100th anniversary initiative, which recognizes a diverse and distinguished group across all levels and disciplines.
"Throughout my career, I've made it a priority to give back to the next generation of advertising's rising stars, from students to interns to young professionals. I know how valuable it was for me to receive support and guidance from industry mentors and teachers," said Villanueva who teaches copywriting to juniors and seniors as an adjunct in CCNY's Ad/PR program.
Villanueva has worked on H&M's largest recruitment campaign, crafted social content for American Express and wrote a spy trailer for a Nissan activation at the Dubai Auto Show. Since starting account management at Y&R, Villanueva has transitioned to the creative side as a copywriter at TBWA, Chiat, and Day and DigitasLBi. He is also a mentor with MAIP, an internship program that connects minority students to top agencies.
Architecture students feature map art in exhibit
Apr. 4—Robynne Heymans, Jacqueline LeBoutillier and Sarah Toth, all second-year Master of Landscape Architecture students, are exhibiting their work entitled The Forgotten Borough in Map and Territory at Shoestring Studio in Crown Heights, Brooklyn until April 16. The exhibition of maps charts imagined space and fragmented, distorted real geography.
Natalia Orlova receives Horst Schulz Biochemistry Prize

Feb. 21—Natalia Orlova, Ph.D. student and biochemistry major, is the recipient of the 9th Horst Schulz Biochemistry Prize for her research paper published in Nucleic Acids Research entitled "The replication initiator of the cholera pathogen's second chromosome shows structural similarity to plasmid initiators." Orlova also works with Professor David Jeruzalmi. The competition awarded current or recent graduates of the Biochemistry Ph.D. Program who published a first-authored peer-reviewed research article in 2016.
Journalism students create "This is Us" blog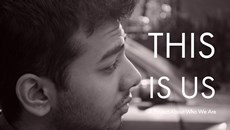 Feb.1—This Is Us: A CCNY Journalism Project About Who We Are, conceived by Ad/PR major Ashley Kalstek, shares the voices and experiences of CCNY students who are often left out of the media conversation.  Kalstek collected essays from journalism students—which talk about race, culture, class, immigration status, religion and in one case homelessness—to add to the website. She photographed each student and supplemented the essays with short videos.
School of Education graduate student receives $15K fellowship

Oct. 20—Kelli Hesseltine, graduate student at the School of Education's TESOL Program, receives a $15,000 fellowship from the Columbia School Linguistic Society, Inc. for one year of original research on a linguistic problem. She is also an English teacher at the High School for Math, Science and Engineering at The City College of New York.
Architecture students win first place in brick design competition
Oct. 4—Cheuk Kei Hui and Vionna Wai, architecture majors, took top prize in the annual NYC Student Masonry Design competition for their project "Queensboro Bridge Community Center," which they worked on with Professor Ali Hocek. As first prizewinners, Hui and Wai receive $5000 for their brick design. Both students will graduate in spring of 2017 with their B. Arch. degree from the Spitzer School of Architecture.
Art majors win Connor Awards
Sept. 13—Jean Carla Rodea, M.F.A. in DIAP, and Jehan Mostafa, B.F.A. in EDM, are recipients of the Connor Award, a tuition-based scholarship for art majors. Rodea won first place for graduate art studio, and Mostafa took second place in the undergraduate art studio. Both of their works will remain on display through June 2017 in the Art Department office, Compton Goethals Hall, room 109.
Nate Fleischer's summer hits
Aug. 22 -- Sonic Arts sophomore Nate Fleischer scored a national EAS Sports commercial featuring Arizona Cardinals receiver Larry Fitzgerald. In addition, Fleischer co-wrote and co-produced the song "Closer" by the Modern Inventors that premiered on Stereogum. It featured drummer and producer Daru Jones.
Three Grove students win top NOAA Undergraduate Fellowships

July 21 -- Environmental engineering majors Robert Abitbol, Maria Cogliando and Valentina Rappa have won nationally competitive two-year NOAA Undergraduate Scholarship Program Fellowship awards.
A sophomore, Abitbol's research project is validating NOAA's blended ice concentration product. Cogliando is a junior whose major focuses on water resources at City College. Rappa, a sophomore, has studied carbon fluxes and concentration in the wetland-estuary interface in the Chesapeake Bay.
Six Gilman summer scholars

July 13 – Six undergraduates are studying overseas this summer on Benjamin A. Gilman International Scholarships. Katherine Burgos, Marvin Campbell, Danielle Davis,
Mohamed Mohamed, Johanelli Ramos and Elena Soktoeva were selected by the International Institute of Education from a competitive process in the 50 states and Puerto Rico.
The program's mission is to prepare U.S. students to assume significant roles in an increasingly global economy and interdependent world.
Troy Blackwell's $7K scholarship bounty
July 7 -- Troy Blackwell, Jr., a junior majoring in public relations, is the recipient of a $5,000 Art Stevens/PRSA-NY. The award is given out by the Public Relations Society of America New York chapter.
 The Long Island resident also earned a $2,000 scholarship from the National Puerto Rican Day Parade, bringing his total awards for his academic success to $7,000 this calendar year. The latter prize earned him a place in Macy's rising star competition where he was crowned Prince of the Parade, receiving additional scholarship money.
Six students of Architecture receive scholarships
July 5 -- Three graduate students and one undergraduate from the Bernard and Anne Spitzer School of Architecture have won substantial scholarships for the coming academic year from WX New York Women Executives in Real Estate. M.Arch '16 students Valeria Rybyakova and Lyubov Tsinis received $7,500 scholarships, and M.Arch '16 student Mitalee Chawda received a $5,000 scholarship. Danica Vildoso B.Arch '16 (top) is also the recipient of a $5,000 scholarship.
Another organization, Microdesk, gave $1,000 Microdesk Scholarships for Design Excellence to William Sloman M.Arch '17 (bottom) and Wei Zhang B.Arch '17. 
Architecture grad student wins award

May 17--Liz Christian, a graduate student at the Bernard and Anne Spitzer School of Architecture, is the winner of the Architects League of Northern New Jersey's 2016 Scholastic Achievement Award. Christian will receive her award, and $3,000, at the League's event on June 16.
In addition to her studies, Christian also works at the architectural firm of SLCE Architects, LLP.
CCAPP team excels at CSTEP Conference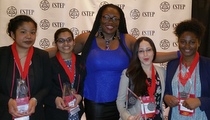 April 19 -- Three undergraduates from the City College Academy for Professional Preparation returned   victorious from the 24th Annual CSTEP Statewide Students Conference at The Sagamor Resort in Bolton Landing, N.Y. A fourth student placed second. The students, from the Division of Science, and their categories are:
​ Marisol Cortes, first place, medicine, health and wellness;
Trinisia Fortune, first place, oral presentation, nature science;
Candice Forrester, first place, engineering/math and science, physics group;
Shavanie Prashad, second place, oral presentation, natural science.
Three more BICsters win prestigious scholarship

April 19 -- Dalisbeth Galvez, Melissa Julien and Priscilla Parra (all Class of 2017) are the latest Branding + Integrated Communications students to receive LAGRANT Foundation scholarships for students who share the foundation's mission of increasing ethnic diversity in the advertising, marketing and public relations industries.
BIC graduates Fred Garcia '15, Amber Jackson, '15 and Donna Dei-Baning '16 were also LAGRANT Scholars, making the latest scholarship announcement a three-peat for the three-year-old program.
Basketball star Tiara Brown makes All-Met

April 6 -- Forward Tiara Brown, a senior, was named to the Metropolitan Basketball Writers Association All-Met Team. In the past season, Brown ranked in the NCAA Division III's top 10 in four different categories, including rebounds and field goal percentage. In her two years at CCNY, Brown amassed 655 points, 512 rebounds and 108 assists.
CCNY student wins Critical Language Scholarship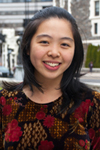 April 4, 2016 -- Alina Shen of the City College of New York is CUNY's 26thCritical Language Scholar.
A junior in both the CUNY Baccalaureate for Unique and Interdisciplinary Studies and the Macaulay Honors College, Shen will spend 10 weeks in Tainan, Taiwan, learning the Chinese dialect of Mandarin.
Shen grew up in a Chinese-speaking household in Fresh Meadows, Queens. Since her student days at Hunter College High School, she volunteered with community organizations in Manhattan's Chinatown, most notably the Chinatown Literacy Project. Those experiences compelled her to want to improve her skills in the language of her family.
"To seek cultural understanding and to have conversations about civic engagement with people in the city who do not speak English fluently, you need to speak their languages," she said.
CLS, a program of the U.S. State Department, funds American graduate and undergraduate students to spend a summer learning a critical language in a foreign country.
The champ is back
Former City College of New York standout student-athlete Paul Dedewo continues to burn up the track as he did when he wore the Beaver uniform. Dedewo set personal records for both the 400-meter and the 200-meter dashes when he competed at the USA Track and Field National Club Championships at Icahn Stadium on July 11. He finished first in the 400 meter with a time of 45.41 -- the 56th best time in the world and the 14th best in the U.S. He finished third in the 200 meter with a time of 20.68.
 
Great Grad discusses life before, during and after CCNY
Lin Li '15 is profiled in the Queens Gazette's "Local-Express" section. Li, who received her MS in biology on May 29, talks about her life in America, her research and some of her favorite Queens haunts.
2015 Valedictorian profiled twice
Violeta Contreras Ramirez scored a rare doubleheader by being the subject of two feature articles: one in Diario de Mexico USA on June 10 and another in El Diario on June 17.
"Black Sheep" Win Ad/PR Client Pitch
The "Black Sheep" student team won the Ad/PR Workshop Client Pitch in the media and communication arts department. Three teams, each comprising nine seniors, participated in the pitch, December 18, whose client was the Zahn Innovation Center at City College. The theme was to spark the "inner entrepreneur" in CCNY students.

The "Black Sheep" pitch included the slogan "CCNY. Born Entrepreneurs" aimed at convincing students that they are born entrepreneurs.

That impressed the four judges, including Lindsay Siegel, executive director of the Zahn Center. "What we appreciated the most was your insight," Ms. Siegel told the "Black Sheep" members. "You had great incisive ideas, a great tagline and communicated a powerful message."

"Black Sheep" comprised Fiona Clarkson-Farrell, Kimberly Collado, Felix Dalgo, Yvens Decessa, Johan Forero, Alison Gregory, Karina Hernandez, Vitoria Lorenzetti and Mercedes Mendez.
Hyeondo Luke Hwang Undergraduate Paper Makes Journal Cover
In a remarkable feat for an undergraduate researcher, Hyeondo Luke Hwang's paper on better utilizing green chemistry to produce common items made the  October 2014 cover of the "Journal of Chemical Education." The paper, "Sweet and Sustainable: Teaching the Biorefinery Concept through Biobased Gelator Synthesis," was based on Mr. Hwang's research in the lab of City College chemistry Professor George John in 2013.  
The paper introduces chemical reactions that undergraduate students can perform to learn about biorefining.  That is the process of "refining" multiple products from biomass as a feedstock or raw material.  
"We start from materials derived from nature, use environmentally benign synthetic routes and assemble the chemical products to form a material, which in our case is a soft gel," said Mr. Hwang. "In Professor John's lab, we essentially did small-scale biorefining. This is important because things have to first work on the laboratory scale in order to move towards the industrial scale."
A 2013 CCNY alumnus, Mr. Hwang is now a PhD candidate in physical chemistry at the University of Chicago.
CCNY Students Win Poster Awards at 14th ABRCMS
Senior Andrea L. Cardenas-Arevalo and Frederick Jacques, a fourth-year student in the Sophie Davis School of Biomedical Education, won poster awards at the 14th Annual Biomedical Research Conference for Minority Students (ABRCMS) in San Antonio, Tx. The event, November 12–15, attracted approximately 3,300 participants from more than 350 U.S. colleges and universities.

Ms. Cardenas-Arevalo's poster presentation, "Molecular interactions of an E. coli division protein ZapC with the ClpXP protease," was the best in microbiology.  Her mentor is Dr. Anuradha Janakiraman, assistant professor in the City College biology department.

Mr. Jacques won in the molecular and computational biology category for his poster "Rapid Determination of Core Needle Biopsy Adequacy Using Optical Spectroscopy." His mentor is Dr. Jeremy C. Durack of Memorial Sloan-Kettering Cancer Center.

Twenty-four CCNY students attended the conference.
"Grover" Takes 11th Place in Chem-e-Car Finals
"Grover," a car designed by chemical engineering students in the Grove School of Engineering, placed 11th in the 2014 AIChE Chem-e-Car finals in Atlanta November 16. There were 35 vehicles in the competition at Georgia Tech from the United States, Canada, Poland, Qatar and Malaysia.
 
Like its competitors, "Grover" uses environmentally friendly materials to drive and control it.  It is powered by a zinc and magnesium battery developed at the CUNY Energy Institute at CCNY while a bleach and food dye solution allows the car to start and stop.
 
Scholar-Athletes Named CUNYAC All-Stars
Four City College of New York scholar-athletes have been named 2014 CUNYAC/US Army cross country All-Stars. Sophomore Bianca Johnson (right, early childhood biology) and freshmen Samuel Gotts (history), Thomas Sullivan (mechanical engineering) and Joseph Benson (electrical engineering) earned the honors after the CUNYAC championships in Van Cortlandt Park.

In addition, Mr. Benson, an electrical engineering major, was voted the Men's Cross Country Sportsmanship Award recipient by CUNAC coaches. That is a rare feat for a freshman in the conference.
Jazz Student John Ludlow Makes Big Band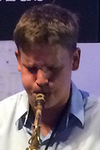 Music major John Ludlow, who is pursuing a BFA in jazz instrumental performance, was selected as a member of the 2015 Mid-Atlantic Collegiate Jazz Orchestra. Now in its seventh year, the ensemble has established itself as the premier collegiate all-star big band on the East coast.



Ad Club of New York Honors Khaled Hassan
Khaled Hassan, an advertising and public relations major in the media and communication arts (MCA) department received the $5,000 Dana Anderson Scholarship from the Advertising Club of New York at its 2014 awards ceremony November 13 in Manhattan. The award is presented to a young deserving student in the field with a GPA of more than 3.2 GPA.  
 
This is the latest honor for Mr. Hassan and continues the outstanding success by MCA students. This spring, the senior won a LAGRANT Foundation scholarship and was elected president of the Public Relations Student Society of America CCNY chapter.
Other recent MCA standouts whose excellence has earned them recognition in high profile programs and forums in the industry include:
Suprita Datta Named to Hidden Heroes Panel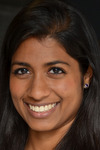 Suprita Datta, a junior in the Macaulay Honors College at City College, will be a panelist on a discussion at the sixth Hidden Heroes Awards November 17 at NYU. Organized by the Andrew Goodman Foundation, the event marks the 50th anniversary of Freedom Summer.

Ms. Datta, an international studies major and Colin Powell Fellow, will participate in a discussion with the honorees there. They will include Academy Award winning director Steve McQueen ("12 Years a Slave") and Civil Rights activists Andrew Young, Myrlie Evers, Bob Moses and Dave Dennis.     

She was selected as a panelist in her capacity as a Social Change fellow for the Goodman Foundation.
Patrick Alexander Awarded NASA Post-Doc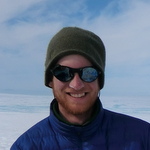 Patrick Alexander, a PhD student in City College¹s earth and atmospheric Science department and at the Graduate Center, CUNY, has been awarded a
Postdoctoral fellowship at NASA's Goddard Institute for Space Studies (GISS). Mr. Alexander, who graduates next year, begins at NASA in June 2015.

During his NASA fellowship, Mr. Alexander will maintain his affiliation with City College and divide his time between CCNY and GISS, in New York. He is currently studying melting of the Greenland Ice Sheet, which is likely to contribute to future changes in sea level.

At NASA, he will continue his work evaluating the outputs of a regional climate model that simulates melting in Greenland against satellite measurements. In turn, he will make improvements to the model in collaboration with his mentor, Dr. Marco Tedesco, and his team. Mr. Alexander will also work with researchers at GISS "to improve the snow model in a general circulation model that is used to predict future changes in climate," he said.
 
Student's App Takes 3rd Prize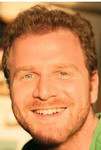 Alex Vlachokostas [left], a PhD student in the Grove School of Engineering, won third prize out of 60 participants for his innovative app "gist.ly" in an entrepreneur competition organized by the NYC Media lab. The app allows online readers to get the gist out of any literature, be it a scientific article or restaurant menu.

An electrical engineering major, Mr. Vlachokostas developed "gist.ly" in collaboration with University of Pennsylvania PhD student Nikos Nikos Vasilakis [right]. They started the project in City College's Zahn Innovation Center and plan on commercializing it. 

Zahn Prize Spawns Innovative Toy Web Site
Using their $20,000 Zahn Prize from last spring as seed money, recent City College alumnae Amali Nassereddine and Teona Lazashvili have launched Laddine, a specialist toy platform with a difference.  

Laddine's mission is to offer innovative toys recommended by child development psychologists with the goal of helping children improve their physical, cognitive, emotional and social skills while engaging in quality play.

The online venture is an example of how CCNY's Zahn Innovation Center can inspire innovative entrepreneurship in the City College community.

Both economics majors, Ms. Nassereddine, '13 (left) and Ms. Lazashvili, '14 won the $20,000 prize in the Zahn Social Innovation Ideas Challenge open to CCNY students, faculty, staff and alumni only.


CCNY Students Awarded Women's Forum Fellowships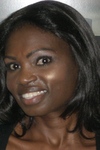 Three CCNY students who have overcome tremendous challenges were honored for their academic resilience Monday, October 6, during the Women's Forum of New York Fall Fanfare reception at Random House.

Kathleen Daniel [right], Jannette Hawkins, and Rita Rivera are 2014 Education Fund Fellows, part of a program that encourages women 35 years and older to pursue undergraduate education. CCNY President Lisa S. Coico assisted in presenting awards to a total of 30 fellows.
 
Macaulay Honors Student Kevin Vu Awarded EPA Fellowship
Kevin Vu, a junior in the Macaulay Honors College majoring in Civil Engineering, has been awarded a $50,000, Greater Research Opportunities (GRO) undergraduate fellowship by the United States Environmental Protection Agency (USEPA).
During the two-year fellowship, Mr. Vu will continue work on a water quality research project with his mentor Vasil Diyamandoglu, Assistant Professor of Civil Engineering at City College's Grove School of Engineering.  Their research focuses on pharmaceuticals found in drinking water supplies under uncontrolled conditions.   
In addition, Mr. Vu as part of his fellowship will next year serve a ten-week summer internship at the drinking water research laboratories at the USEPA National Research Facilities in North Carolina.

Professor Diyamandoglu, hailed Mr. Vu, as an outstanding student.

Two CCNY Students Excel at International Conference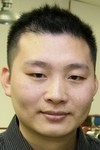 Zhiyi Chen [left] and Kuaile Zhao, doctoral students at City College, won "Best Student Presentation Awards" at the 18th International Molecular Beam Epitaxy Conference (MBE 2014) in Flagstaff, Ariz. There were only four student awards presented and it was the first time that any institution had won two awards at the conference in the same year.

A fourth-year physics major, Mr. Chen won for his poster entitled, "MBE Growth and Characteristics of II-VI Semiconductor/Bi2Se3 Multilayers." His research is funded by the CCNY-Columbia NSF MIRT.
 
Mr. Zhao's poster was entitled, "Intersubband Absorption in ZnO/ZnMgO Quantum Wells Grown by Plasma Assisted MBE on c-plane Sapphire Substrates."  The fifth-year electrical engineering major's study is funded by NSF CREST CENSES.
CCNY Awards Nine President's Community Scholarships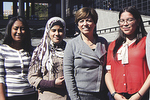 Nine high-achieving students from upper Manhattan and the Bronx are the latest recipients of City College's President's Community scholarships to study free.
The freshmen, mostly from immigrant families, are the fifth cohort of Community Scholars since the program began in 2010. CCNY President Lisa S. Coico introduced the scholarships shortly after her tenure began to strengthen the links between the institution and the surrounding community. To date, 44 students have received scholarships. Read more.
Four CCNY PhD Students Awarded U.S. DoE Fellowships
Four PhD students at The City College of New York have been awarded Graduate Assistance in Areas of National Need (GAANN) Fellowships for excellence by the U.S. Department of Education (DoE). The fellows, who will receive need-based support including a stipend of up to $30,000 annually from the second year of their respective programs, are: Jared Bass (molecular, cellular and developmental biology); Jose Cobo (biochemistry); Silas Hartley (biochemistry) and Alicia Sponholz (molecular, cellular and developmental biology).
This brings to eight the number of GAANN fellows at City College in the last ten months. Other recent fellows include Monika Buczek (molecular, cellular and developmental biology), William Houlihan (chemical engineering), Leo PeBenito (chemistry) and Nathan Will (biochemistry). Read more.
 

Students Awarded U.S.G.S Summer Internships
Elizama Pons-Montalvo, a geology major at The City College of New York, is working this summer at the U.S. Geological Survey (USGS) Woods Hole Coastal and Marine Science Center in Woods Hole, Mass. She is helping to investigate the impact of Hurricane Sandy under the USGS's 2014 Summer Internship Program.
Ms. Pons-Montalvo is analyzing data collected along the coast of Fire Island in New York as part of an effort to measure wave and current processes that contribute to the movement of sediment during major storm events. The junior is one of six City College students, awarded summer internships by the USGS. Read more.


Kay Atanda, '14, Awarded Pickering Fellowship
Oluwadamisi "Kay" Atanda, a City College of New York 2014 graduate, has been awarded a Thomas R. Pickering Graduate Foreign Affairs Fellowship.  Mr. Atanda, who received a BA in political science from CCNY, summa cum laude, is one of 40 college graduates nationwide selected for the program, which prepares candidates to become members of the U.S. Foreign Service.

Fellows receive financial support toward a full-time master's degree program in a field related to international affairs and diplomacy. They also participate in one domestic and one international internship. Upon the completion of their master's degree, they commit to five years of service as a Foreign Service officer. Read more. Read more.

First Four President's Community Scholars Graduate May 30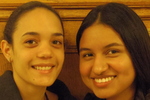 The first four City College of New York President's Community Scholars will graduate May 30 as members of CCNY's Class of 2014. City College President Lisa S. Coico established the scholarship program, which provides full tuition for high-achieving students from upper Manhattan, in 2010.
The four graduating students are:
Laura Arias, a psychology major in the Colin Powell School for Civic and Global Leadership;
Daoud Nsangou, a computer science major in the Grove School of Engineering;
Mohammed Sabha, mathematics major;
Jatnna Taveras, also a psychology major in the Colin Powell School. Read more.

Teams Win $115K in City College Entrepreneurship Contests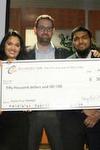 GesTone, a technology using biosensors and smart detecting software to quantify and assess muscle tone, won the $50,000 Kaylie Prize for Hardware. It was the largest award of $115,000 in prize money distributed to 11 teams competing in three City College of New York entrepreneurship competitions this month that were run by the Zahn Innovation Center.

Muscle tone data is necessary for treating and measuring progress of patients undergoing physical therapy after a stroke. GesTone's biofeedback data will enable therapists to provide patients with more personalized treatment and better medical prognoses on their conditions. Tanjin Panna, Alvin Sarendranath, Tanya Uddin and Ann Marie Valuakulathil, all senior biomedical engineering majors in the Grove School of Engineering, comprise the team behind GesTone. Read more.

Three City College Seniors Named 2014 Salk Scholars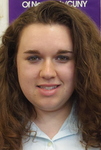 Shah Nawaz Chaudhary, Ariel Karten and Rebecca Moore, members of The City College of New York's Class of 2014, have been selected to receive the 2014 Jonas E. Salk Scholarship awarded by The City University of New York (CUNY).  For the second year running, City College received more Salk awards among CUNY institutions.
For the second year running, City College received more Salk awards among CUNY institutions. It had four winners in 2013. Salk Scholarships provide a stipend of $8,000 per scholar, to be appropriated over three or four years of medical studies. The awards recognize the high ability and scholarship of students who plan careers in medicine and the biological sciences, and who are judged likely to make significant contributions to medicine and research. Honorees are selected on the basis of original research papers undertaken with prominent scientist/mentors. Read more.

7 Grove School Students Win NIST Summer Fellowships
Seven students from The City College of New York's Grove School of Engineering have won 2014 NIST-SURF fellowships for summer research with the National Institute of Standards and Technology (NIST) in Gaithersburg, Md. NIST, a non-regulatory agency of the U.S. Department of Commerce, describes itself as one of the world's leading research institutions.

"The NIST research fields matches the engineering majors at CCNY very well, and the seven represent the largest number of City College participants in the NIST-SURF (Summer Undergraduate Research Fellow) program since 2010," said Dr. Yuying Q. Gosser, director of the Grove School's Office of Student Research and Scholarship, who initiated the CCNY-NIST institutional connection in 2010. Read more.


3 CCNY Theatre Majors Headed to London for Summer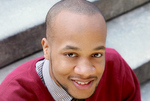 Three City College of New York theatre majors will spend this summer in an intensive eight-week program at the London Academy of Music & Dramatic Art (LAMDA), supported by the City College Fund and the Division of Humanities and the Arts.
"This is a huge deal," said Professor Rob Barron, chair of the CCNY Department of Theatre and Speech. "LAMDA is an extraordinary training program. It's an opportunity that 95 percent of our students couldn't afford to do on their own." Read more.

 
Grove School Concrete Canoe Club Wins Regional Meet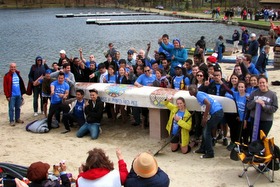 The Grove School of Engineering's Concrete Canoe Club took first place in the Metropolitan Conference concrete canoe competition, with their canoe "Goethals," and will go on to compete for the national championship June 19 – 21 in Pittsburgh, PA. The finals of the regional event, consisting of five races, were held April 27 on Cook's Pond in Denville, N.J. Read more.

CCNY Names Class of '14 Valedictorian & Salutatorian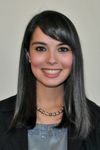 Arielle Elmaleh-Sachs from The City College of New York's Sophie Davis School of Biomedical Education will be the Class of 2014 Valedictorian at CCNY's 168th Commencement Exercises, May 30 on the college campus. Simone Gordon, recently named a Fulbright U.S. Student Award winner, will be the Salutatorian.
Ms. Elmaleh-Sachs is graduating summa cum laude with a BS in biomedical science and a 3.96 GPA. Ms. Gordon is also graduating summa cum laude with a 3.9 GPA and a BS in childhood education from CCNY's School of Education. Read more.
Sophie Davis Student Developing Low-Cost Solar Panels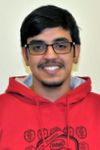 Faizullah Mashriqi, a first-year student in the Sophie Davis School of Biomedical Education, not only wants to be a doctor, he wants to produce lower cost solar panels. Since his junior year in high school, the Fresh Meadows resident has been working with Queens College physicist Luat Vuong on a method to use aluminum as a conductor.

He has a patent pending for an approach that uses high pressure to insert titanium oxide nanoparticles into the metal by piercing the aluminum oxide that forms on the surface.  Aluminum oxide acts as an insulator, making aluminum a poor conductor. The nanoparticle-enhanced metal would conduct electricity produced by organic solar cells that could be applied like paint. Since the panels could be produced in ambient air, manufacturing costs would be far less than for silicon-based technology. Faizullah's research was recently featured in the Daily News.

City College Students Excel at Black Engineers Convention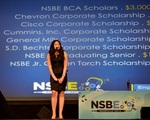 A prize-winning app developed in 24 hour by three City College of New York engineering students took first place in a "Hackathon" competition held at the National Society of Black Engineers' (NSBE) 40th annual national convention, March 26 - 30 in Nashville, Tenn. The award was one of the 11 accolades garnered by the 52 City College students participating in the event. Read more.
City College Students Garner 7 Awards at CSTEP Conference
Seven out of ten students from the City College Academy for Professional Preparation (CCAPP) who presented at New York State CSTEP Student Conference won awards in their categories, the most among the 49 participating institutions. The conference was held April 11 – 13 in Lake George. CCNY students received three distinguished winner awards and four honorable mentions. Read more.

CCNY Standout Simone Gordon Wins Fulbright to India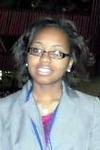 Graduating senior Simone Gordon capped a stellar four years at The City College of New York by receiving a 2014-2015 Fulbright U.S. Student Award. The childhood education major, who graduates May 30 with a 3.9 GPA, will travel to India on a Fulbright English Teaching Assistantship. Read more.

CCNY Junior Wins NY Women in Communications Scholarship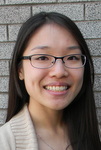 Kar Yee Au, a junior in The City College of New York's media and communication arts (MCA) department, is one of 17 exceptional students named New York Women in Communications (NYWICI) Scholars for 2014.  The recipients of the highly competitive award were selected on the basis of academic excellence, need and a demonstrated commitment to the field of communications. Read more. 
10 Humanities Students to Attend CCNY-Stanford Summer Program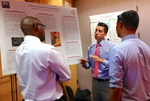 City College of New York Dean of Humanities and the Arts Eric Weitz today announced the next 10 students who will follow in Jonathan's path as the second cohort of the CCNY-Stanford Summer Research Program. They will spend eight weeks on the Stanford University campus conducting research with a faculty mentor and participate in weekly seminars on the graduate school application process and research in the humanities. Jonathan Aguirre, one of last year's participants, will attend Princeton University this fall on a fellowship to pursue a PhD in Spanish and Portuguese. Read more.

Five Student Teams Win $8,000 in Spitzer School Brick Design Contest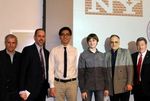 The Bernard and Anne Spitzer School of Architecture at The City College of New York today announced the winners of $8,000 in prizes in a competition intended to help students learn how to design with brick. Dean George Ranalli and Professor Christian Volkmann, coordinator of the third-year undergraduate studio, presented the awards at a ceremony in the school's Sciame Auditorium. Approximately 50 students in the third-year undergraduate studio participated in the competition, which was sponsored by the Associated Brick Mason Contractors of Greater New York, Inc. (ABMC) and the International Union of Bricklayers and Allied Craftworkers, Local 1. Read more.

Grove School Alums Establish IEEE Student Chapter in Haiti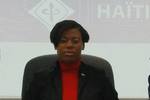 The catastrophic 2010 earthquake that claimed the lives of more than 300,000 Haitians and displaced 1.3 million more impacted persons of Haitian descent throughout the diaspora, and The City College of New York was no exception. Michele Boisrond, Paul Merisier and Richard D. Sam, 2013 graduates of City College's Grove School of Engineering, are applying their knowledge to help students in their homeland prepare for and respond to future disasters. Read more.

LAGRANT Foundation Awards Scholarships to 3 City College Students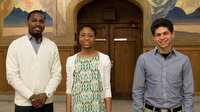 Three students from The City College of New York Media And Communication Arts (MCA) Department – an undergraduate advertising/public relations major and two students in the new Masters in Branding + Integrated Communications program – are LAGRANT Foundation 2014 scholarship recipients. The scholarships support students from ethnically diverse backgrounds pursuing careers in advertising, marketing and public relations. Read more.
Spitzer School Students Design Residence for Peruvian Hospital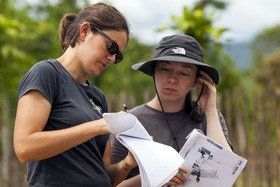 Visiting volunteers working at a hospital in rural Peru will soon have an environmentally friendly residence to stay at thanks, in part to the efforts of two graduate students in City College's Bernard and Anne Spitzer School of Architecture. The Yantaló Volunteer House, which is affiliated with the Yantaló Peru Foundation, is expected to open later this year. Read more.

Two CCNY Students Named Watson Fellows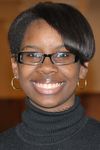 City College of New York freshman Fariha Hussain and sophomore Kachael Stocks have received Jeannette K. Watson Fellowships for 2014. Now in its 15th year, the Watson Fellowship program, which is supported by the Thomas J. Watson Foundation, provides summer internships, professional development opportunities and mentoring for outstanding undergraduate students from 12 select New York City colleges and universities. Read More.

7 from City College Receive NSF Graduate Research Fellowships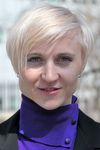 City College of New York senior chemical engineering major Alla Zamarayeva, a 2013 Goldwater Scholar, and six recent CCNY graduates have been awarded National Science Foundation Graduate Research Fellowships.

The new fellows, besides Ms. Zamarayeva, are:
Howie Neal Chu, '13, currently doing graduate work in chemical engineering at the University of Michigan.
Elaa Hilou, ' 13, currently doing graduate work in chemical engineering at Rice University
Daniel Lurie, '12 (CUNY BA Program), currently working as a research assistant at the Child Mind Institute in New York, who proposed a cognitive neuroscience research project.
Jason Martinez, '13, currently doing graduate work in civil engineering at the University of Michigan.
Aniqua Rahman, '13, currently doing graduate work in biomedical engineering at Cornell University.
Mariya Shcheglovitova, '10, currently a researcher in life sciences (ecology) at George Washington University.
Since 2011, 28 current and former City College students have been awarded the NSF graduate research fellowships. Read more.

Grad Student's Thesis Featured on 'Journal of Biogeography' Cover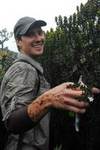 City College of New York graduate biology student Aleksandar Radosavljevic's master's thesis research was featured on the cover of the April issue of the "Journal of Biogeography." The editors also selected it as a "special paper," giving it top placement on the table of contents. Coauthored with his mentor, Professor Robert Anderson, the article, "Making better Maxent models of species distributions: complexity, overfitting and evaluation," provides principles and protocols for tuning model parameters for species individually, which can improve the performance of Maxent models. Mr. Radosavljevic used the Caribbean spiny pocket mouse, Heteromys anomalus, which is indigenous to northwestern South America, as an example. Maxent is a software package developed by Professor Anderson and colleagues that is widely used worldwide for modeling species habitat requirements and studying their geographic ranges.

ASME Awards $1,500 for Student Club's Mentoring Program at CCNY
A mentoring program launched by The City College of New York 's student chapter of the American Society of Mechanical Engineers (ASME) is off to a flying start after winning a $1,500 Diversity Action Grant from the Society's metropolitan section.
"The grant will be used in the development of our mentoring program, which was created to help with retention in the mechanical engineering department," said club president Nathali Bertran. Read more.
CCNY Biology Major Making Composting More Sustainable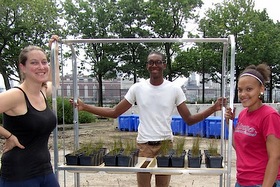 Composting converts organic household waste into a source of nutrients that can enrich garden soil. However, the runoff it produces can be detrimental to the quality of surrounding bodies of water. City College of New York biology major Rebecca Panko has been investigating whether this runoff, or leachate, could be used in a more sustainable way. Read more.
Michael Hattem, '11, Wins Mount Vernon Fellowship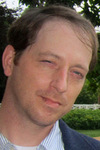 Michael D. Hattem, a PhD candidate in history at Yale University who graduated summa cum laude from CCNY in 2011, has been named a Mount Vernon Fellow. The fellowships are offered by the Fred W. Smith National Library for the Study of George Washington. They support scholars whose research focuses on George Washington, Colonial America, the Revolutionary Era, and Early Republic.  Mr. Hattem's work at Yale focuses on the political culture of the late colonial period and the coming of the American Revolution. He is a contributing editor of "The Junto: A Group Blog on Early American History," and producer of "The JuntoCast," a monthly podcast about early American History.

Ghebre E. Tzeghai, PhD '84, Elected to National Academy of Engineering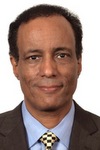 Dr. Ghebre E. Tzeghai, who earned a PhD in chemical engineering at City College in 1984, has been elected to the National Academy of Engineering (NAE). Election to the Academy is one of the highest professional distinctions accorded to a professional engineer. Dr. Tzeghai, who is global research and development director for Procter & Gamble, was honored for his contributions to world health through the development and commercialization of dental care and personal hygiene products. Examples include the Crest ProHealth line of products, and Olay scalp and skin health products. He is only the fourth African-American elected to the NAE bioengineering section, which has 129 members, according to Dr. Sheldon Weinbaum, CUNY distinguished professor emeritus of biomedical engineering, who, himself, is a NAE member.
Forward Syreeta Williams Reaches 1,000-Point Mark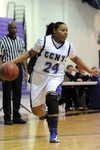 Syreeta Williams, a senior forward on The City College of New York basketball team, scored her 1,000th career point in the [date] game against College of New Rochelle. Ms. Williams, a graduate of Francis Lewis High School in Queens, scored 26 points in the game, leading the Beavers to a 79-66 win. Over her career, she has averaged 10.5 points and 6.6 rebounds per game.  She is the 12th woman to reach career 1,000 points playing for City College.
Former CCNY Track Star Appears in Nike Super Bowl Video

Mechelle Barnwell, a Division III All-American in women's track and field at City College, appeared in a Nike video billboard that was displayed in Herald Square during Super Bowl week. Ms. Barnwell, who works as a running specialist at the company's flagship Nike Town store on E. 57th Street, was asked to participate in a 40-yard dash Nike's Hall of Innovation Super Bowl promotion. "I figured even though I haven't ran (competitively) in seven years, 40 yards couldn't be too bad. Maybe my muscles might still remember," she said. Her muscles didn't forget, and she won the race with a time of 5.7 seconds, earning her a spot in the video.
Brendan Kiely Publishes First Novel "The Gospel of Winter"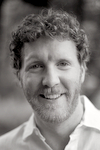 Brendan Kiely received an MFA in creative writing from The City College of New York. His first novel, "The Gospel of Winter," is a riveting tale of a 16-year-old boy confronting major challenges in school and at home, all complicated by his relationship with a priest in his neighborhood church. A candid look at the pushes and pulls  of adolescence with major challenges being faced in a realistic and captivating manner. Kiely's writing has appeared in Fiction, Guernica, The AWP Writer's Chronicle, and other publications. He began work on his debut novel while in the MFA program where he credits several of his professors with nurturing the process to fruition. Also while attending the program, his early work on the novel received the prestigious Doris Lippman Award in Creative Writing. Originally from the Boston area, he now teaches at an independent high school and lives with his wife in Greenwich Village.
Praise for THE GOSPEL OF WINTER:
"A book that will be as satisfying to literary readers as it will to young adults."
--- Colum McCann, NYT Bestselling author and National Book Award winner for Let the Great World Spin

"Brendan Kiely's finely tuned debut accomplishes something rare--it pulls you into its main character's pain and truth without letting you forget how beautiful the world, and people, can really be."
--- John Corey Whaley, Printz and Morris Award-winning author of Where Things Come Back

"Kiely deftly captures the difficulty of becoming oneself in a world filled with contradictions and mixed messages, artfully drawing us into the complex story of a young man's search for identity, for comfort, for faith."
--- A.M. Homes, author of May We Be Forgiven, winner of the Women's Prize for Fiction
TWEET US ABOUT YOUR CCNY STUDENT SUCCESS STORY AT
@CityCollegeNY #studentsuccess
Last Updated: 05/28/2019 15:07