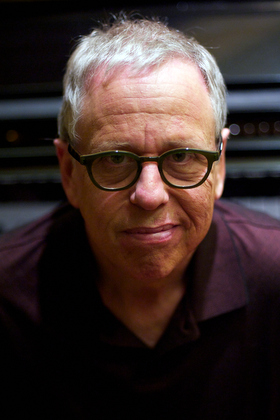 World-class pianist Kenny Werner will be the guest artist for the 14th annual CUNY Jazz Festival, May 6 -7 in Aaron Davis Hall Theatre B at The City College of New York. The festival brings together on one stage performing ensembles from City College and other CUNY institutions – including Hunter College and Queens College. The event runs 12 noon – 10 p.m. both days and admission is free.
Mr. Werner will perform at 7:30 p.m. Tuesday, May 6, with the City College large jazz ensemble. From 8:30 – 10 p.m., he will host an open jam session for students from all of the participating schools. On Wednesday, May 7, he will appear with the Kenny Werner Trio in a gala concert from 7:30 – 10 p.m. A full festival schedule follows:
Tuesday, May 6:
12 noon CCNY Faculty Jazz Ensemble
1 – 6 p.m. Student ensembles from City College, Hunter College and Queens College
7:30 p.m. City College large ensemble, featuring Kenny Werner
8:30 – 10 p.m. Open jam session hosted by Kenny Werner
Wednesday, May 7:
12 noon – 5:30 p.m. Student ensembles form City College and Hunter College
7:30 – 10 p.m. Gala concert featuring the CCNY Graduate Sextet and The Kenny Werner Trio
About Kenny Werner
Kenny Werner is a world-class pianist and composer whose prolific output of compositions, recordings and publications has been a major force on the international jazz scene for over 30 years. Born in Brooklyn and raised in Oceanside, Kenny began playing and performing at a young age, first recording on television at age 11.
Kenny formed his own trio in 1981 and performed with them for 14 years, recording four albums over that time. His current trio, featuring Johannes Weidenmueller on bass and Ari Hoenig on drums, has been touring and recording extensively since 2000.
He has produced compositions and arrangements for jazz ensembles large and small, including jazz orchestras in Germany, Denmark, Sweden, Finland, Belgium, Holland and the United States. In 2010, Kenny was awarded a Guggenheim Fellowship for his seminal work, "No Beginning No End," a musical journey exploring tragedy and loss, death and transition and the path from one lifetime to the next.  
Kenny's groundbreaking work on improvisation, "Effortless Mastery – Liberating the Master Musician Within," published in 1996, is one of the most widely read books on music and improvisation. It has helped thousands of musicians around the world unlock their talent and potential, and it is required reading at many universities.
Kenny continues to teach and give clinics in the United States and abroad. He is currently an artist in residence at New York University.
About The City College of New York
Since 1847, The City College of New York has provided low-cost, high-quality education for New Yorkers in a wide variety of disciplines. More than 16,000 students pursue undergraduate and graduate degrees in: the College of Liberal Arts and Sciences; the Bernard and Anne Spitzer School of Architecture; the School of Education; the Grove School of Engineering; the Sophie Davis School of Biomedical Education, and the Colin Powell School for Civic and Global Leadership. U.S. News, Princeton Review and Forbes all rank City College among the best colleges and universities in the United States.