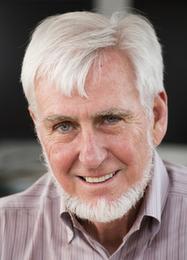 John O'Keefe, a 1963 CCNY alumnus and 2014 Nobel Laureate, will receive a honorary degree from his alma mater at the college's 2015 commencement exercises, May 29, 2015.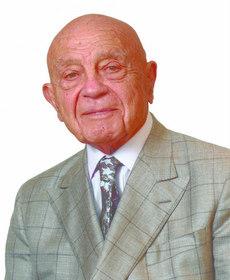 Michael Pope, a retired pioneering engineer from CCNY's Class of '44, will receive the honorary degree Doctor of Science. Photo credit: Kelly Irwin.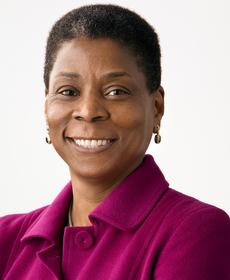 Xerox boss Ursula Burns, the first African-American female CEO of a Fortune 500 Company, will recieve the degree Doctor of Letters from CCNY. Photo Credit: Nik Rocklin.
Doctor of Science to Nobel Laureate John O'Keefe '63 and engineer Michael Pope '44BEE; Doctor of Humane Letters to Xerox Chair Ursula Burns
Nobel Laureate John O'Keefe, '63, pioneering engineer Michael Pope, '44BEE and trailblazing Xerox Corporation chair and CEOUrsula Burns will be awarded honorary degrees at The City College of New York's 169th Commencement Exercises, May 29. The awards are in recognition of their professional accomplishments.
Following are brief bios of the honorees:

Dr. John O'Keefe, '63
O'Keefe is one of the most influential neuroscientists today. The Harlem-born son of Irish immigrants was awarded the 2014 Nobel Prize in Physiology or Medicine for his co­discovery of cells "that constitute a positioning system in the brain. It has been dubbed an "inner GPS" in the brain and it could play a role in Alzheimer's research. O'Keefe is the tenth City College alumni to receive the Nobel Prize. He credits CCNY for winning the Prize and has said the college not only offered him a tuition-free education but also gave him the knowledge and inspiration for his research. He earned a psychology degree from CCNY in 1963 and will receive the degree Doctor of Science this commencement. O'Keefe is currently Professor at the Institute of Cognitive Neuroscience and the Department of Cell and Developmental Biology at University College London(UCL). He also serves as director of the Sainsbury Wellcome Centre for Neural Circuits and Behavior at UCL. 

Michael Pope, '44BEE
Pope will receive the degree Doctor of Science from his alma mater, where he graduated in 1944 with a degree in electrical engineering. He is a noted authority in the power plant field and a renowned specialist in fossil fuel-fired plants of all types. His expertise earned him two "Man of the Year" awards (1973, 1979) from Engineering News-Record for service to the construction industry and the "Award of Honor" from the American Consulting Engineers Council for developing Fluidized Bed Combustion Technology (1979). A Merchant Marine veteran in World War II, Pope was co-founder, partner and CEO of Pope Evans and Robbins, Inc. He later established a second consulting firm, where he served as president until retiring in 2004. At age 76, Pope went back to school and earned a doctorate of law from Cardozo School of Law. He has been a long and generous supporter of CCNY and is a founding member of the City College Fund's board of directors.  

Ursula Burns
In 2009, Burns became the first African-American female CEO of a Fortune 500 Company when Xerox appointed her to the position. She was also listed at number 14 on the Forbes list of Power Women that year. In 2010, Burns became Xerox chair. The daughter of Panamanian immigrants, she started at the company as a summer intern more than 30 years earlier. She parlayed that into a full time job at Xerox after completing her master's degree in mechanical engineering at Columbia University. Burns is active in civic and philanthropic causes. This includes Change the Equation of which she is a founding board director. It focuses on improving the nation's education system in the STEM (science, technology, engineering and math) fields. She is also director of the FIRST (For Inspiration and Recognition of Science and Technology) Foundation. It strives to promote science, technology and problem-solving to students of every age as a pathway to bright futures. Burns will receive the degree Doctor of Humane Letters.

About The City College of New York
Since 1847, The City College of New York has provided low-cost, high-quality education for New Yorkers in a wide variety of disciplines. More than 16,000 students pursue undergraduate and graduate degrees in: the College of Liberal Arts and Sciences; the Bernard and Anne Spitzer School of Architecture; the School of Education; the Grove School of Engineering; the Sophie Davis School of Biomedical Education, and the Colin Powell School for Civic and Global Leadership. U.S. News, Princeton Review and Forbes all rank City College among the best colleges and universities in the United States.
MEDIA CONTACT